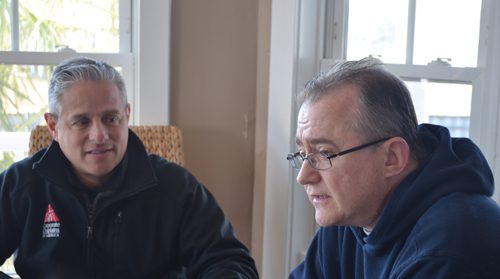 Some businesses just have an angel keeping watch on their daily endeavors. FONA International, a flavoring specialist based near Chicago, is one of them.
Angel Collazo comes to the workplace in Geneva, Ill., one day a week to talk to employees about their work and lives. Collazo, or "Chaplain Angel" as he likes to be called, is one of 165 Corporate Chaplains of America (CCA) who visit companies across the United States to answer to the needs of workers – and employers.
It's all about addressing the whole worker and making sure they get the help they need to stay positive, focused and moving forward. In addition to his visits, Collazo is available to workers by cellphone or pager 24/7.
"Angel is here" is the email that goes out when he walks in the door on Fridays at FONA. Employees have open access to him, in the cafeteria, in private offices, or even for special events in their homes. He typically wears a polo shirt and slacks and is onsite three to four hours.
"They can talk to me about anything they want. It is very inspirational, and brings fulfillment to what I do because the employees do connect," Chaplain Angel said.
Collazo, 59, an ordained minister, has been with FONA for five years, and is a chaplain for four other businesses. His previous career includes working as an engineer for Motorola.
"I do get a lot of calls, I get calls at midnight or past midnight, they do come," he said "Employees may be in an unsettled spot in their lives and they pick up the phone and call me. The thing is I build a relationship with them. Employees look at me as just another employee of the company, but as an employee that is there with a different function – to help them out."
He's done visits to hospitals to see employees or their family members, officiated at funerals, and he has conducted weddings. "They'll even bring me cookies. And I bring food in, too. My wife will prepare something and I will bring it in for meetings, lunch and learns on marriages or finances that we hold."
FONA, with facilities also in  Europe and Canada, is a 37-year-old global supplier of flavorings for a wide range of markets, from beverages, grains and health care to candies, dairy and desserts. They have 200 workers at the Illinois site. They pay nearly $19,000 annually for the chaplain service.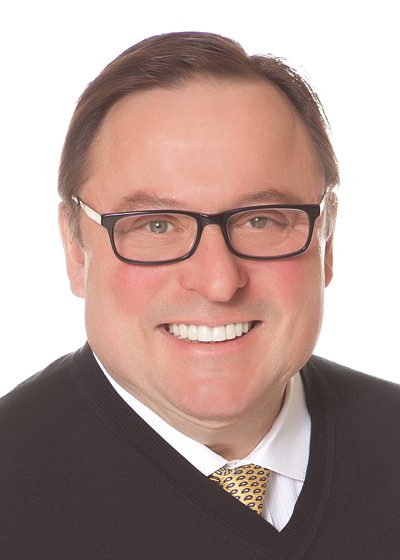 FONA, like more than 400 businesses with CCA today, provides services because the workers and workplaces need it. The day-in, day-out demands of work, on top of the stresses of family life, can sometimes just be too much, explained FONA Human Resources Director Tonya Hubbartt. The service is part of their wellness strategy.
"FONA's culture is one of acceptance of employees. When we hire individuals, we want them to bring their whole self to work," she said. "Their physical, their mental, their spiritual self – and this complements that spiritual self. It's an extension of the culture Joe created 37-years ago, which is to take care of employees and make sure they are taking care of themselves."
Collazo's day at the office is busy. In April alone, he had 540 contacts; for the year through April he had 2,730 contacts. These are conversations, greetings and prayers, and people schedule time with him – "Everyone knows him, he's a popular guy," said Hubbartt.
Joseph Slawek, founder and CEO of FONA, started the chaplain service at his workplace about 10 years ago.
"The chaplaincy program is sort of duality thing going on," he said "We don't hear what's discussed. But on top of that I think people appreciate it when there is a family problem. They may be more open to speak with a chaplain about it. As I like to say, 'Life happens.' People get married, children move away, children present challenges, or a parent passes away. "It helps our people know that they are cared about, that they are important to us and that we understand."
Slawek noted that the caring aspect the chaplain service embodies is important to not only the worker, but also to the perception of the overall workplace culture. This helps companies develop and retain good workers, he said.
That workplace perception may be reflected in a recent survey of FONA. The company partners with the largest employers association in the Midwest, MRA, to conduct a bi-annual employee opinion survey. The survey results confirmed that 93 percent of FONA's employees are satisfied with their job and with FONA as their employer of choice. This percentage is 13 percent above the national average.
"This is one part, an effective part, of building an overall culture. It's not everything, but it is a good part of building a successful culture that communicates to our people that we care about them, and by extension that they should be caring about their co-workers and our customers. The culture is what holds people in. People come for the culture."
Note: FONA International is celebrating being named the Elite Overall Best of the Best winner in the Chicago area's 101 Best and Brightest Companies to Work For, www.101bestandbrightest.com. For more on Geneva, Ill.-based FONA, visit www.fona.com.