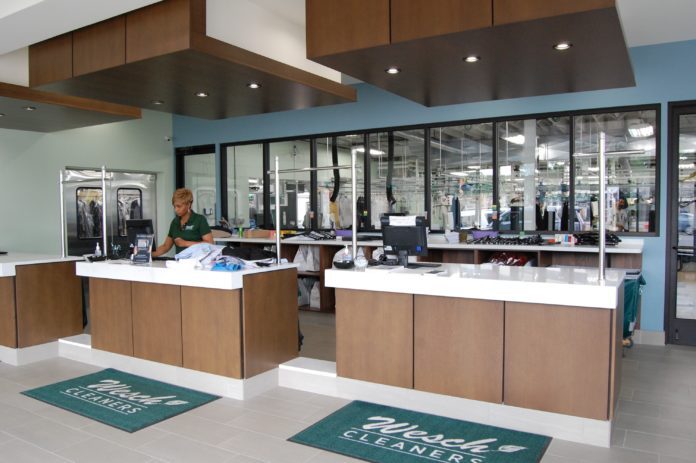 Imagine your typical busy day: You're trying to balance grabbing a cup of coffee, catching up on the news and taking your clothing to the dry cleaner. If you're going to Wesch Cleaners, you can now do all three thanks to the company's recent remodeling.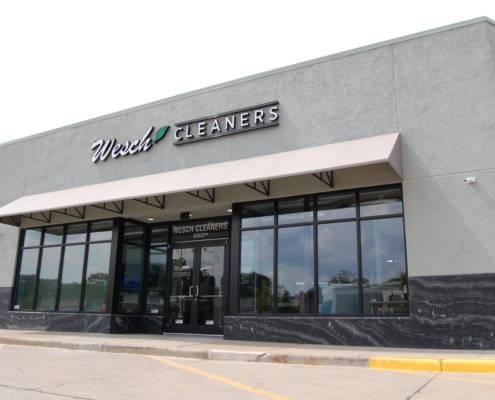 In honor of its 70th anniversary, the dry-cleaning and fabric-services company has remodeled its Birmingham, Michigan location, one of three in the area. What makes these remodels stand out is the way they connect to the company's culture, customer-service philosophy and overall goals as a business, says Wayne Wudyka, president of Wesch Cleaners.
For example, Wesch has expanded its beverage services to include complimentary Starbucks coffee and chilled bottled water. Wudyka calls it the "Wesch Fresh" promise, ensuring you can get your errands done and feel like the company is thinking about how to make the dry-cleaning experience more thoughtful and easier to accomplish.
"We have a reputation for being a high-end cleaner, and we do high-end work," so the stores have to reflect that, Wudyka says. "We worked with an internationally known architect to create a great environment for people to come into, and we're very proud of the facility."
Best in industry
The Birmingham location has recently completed a total remodeling of the store exterior and interior lobby. The newly renovated 7200-square-foot store located at 33633 Woodward Ave. features glass walls and a contemporary open lobby design concept. It looks like a retail store for good reason, Wudyka says.
"The new all-glass modern look allows customers to view the innovative technology and hands-on professional care involved in the cleaning process," he notes.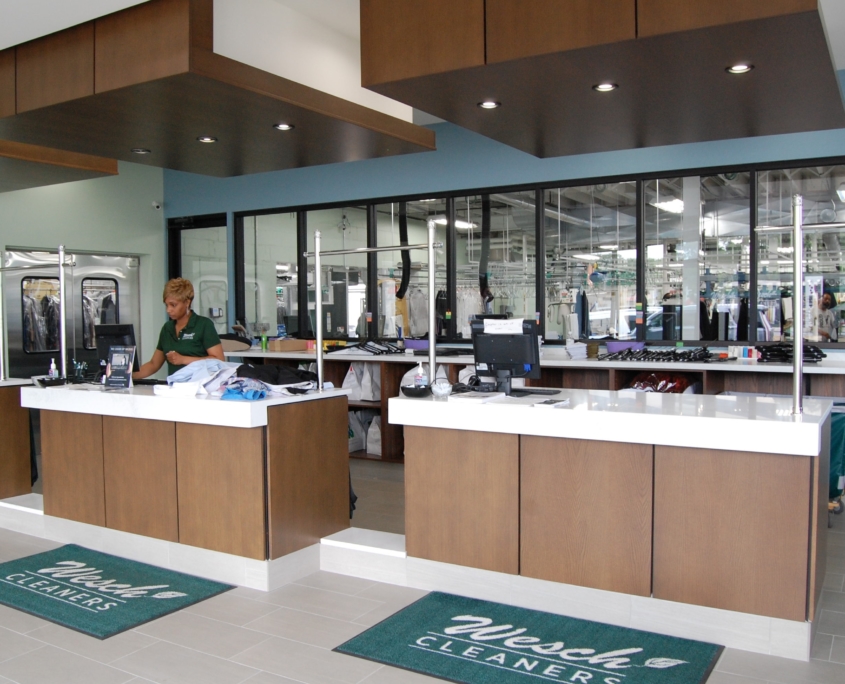 The resulting design is among the best practices in his industry, something Wudyka is familiar with because he travels a lot for the business and its parent, The Huntington Company, a multi-concept elite franchisor that provides services in the dry cleaning and laundry industries, as well as textile and electronics restoration.
Wesch hopes to encourage its current and new customers to check out the services that they now offer with its investment in high-end equipment and automated sorting. In addition to traditional, quality garment care, new services include couture cleaning for reconditioning handbags, shoes and wedding gowns, and expanded tailoring and alterations services.
Alongside specializing in high quality garment care, Wesch will continue to provide complimentary pick-up and delivery service, as well as on-site drapery and window blind cleaning.
Additional Wesch locations in Michigan include 4083 West Maple, Bloomfield Hills. and 2055 Walnut Lake, West Bloomfield.