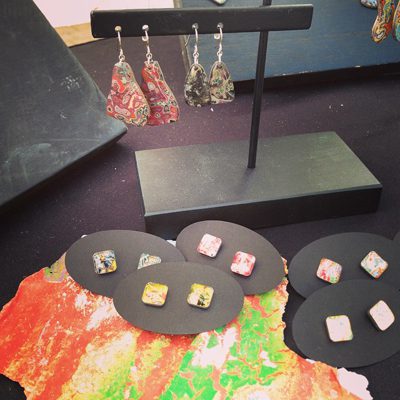 Everybody who is anybody, so to speak, will be on Mackinac Island in May for the 2015 Mackinac Policy Conference. But for some, the one thing that was missing was a dose of Detroit and small business.
Thanks to a new event, a pop-up market of four Detroit-based companies will offer both shopping and glimpse into the city's blossoming retail and restaurant scene. "Building Bridges to Small Business" will be held from 3 to 7 p.m. Thursday, May 28 at the legendary Mission Point resort.
The goal, said organizer Rachel Lutz, is to highlight the role of small business in the regional, state and local economy.  Mission Point Resort and Strategic Staffing Solutions (S3), a Detroit-based IT staffing and business-solutions company, will co-sponsor the event.
"Each of these businesses tells the story of Detroit's economic revival at the micro level," said Lutz.  "Our businesses have nothing but great things to say about the economic opportunities we've experienced in Michigan. The Chamber is a leader in holding meaningful conversations about our state's economy, and we're looking forward to partnering to help elevate the important role of small business in those discussions."
The four featured small businesses will be: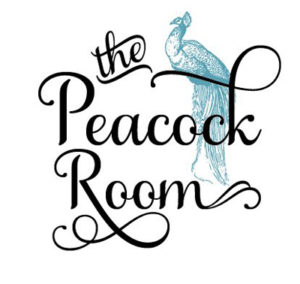 • The Peacock Room – A fourth-generation Detroit business owner, Rachel Lutz went from unemployment to providing jobs for seven people after establishing the women's apparel boutique in the Park Shelton building in 2011.  Tripling her projected revenue during her first year in business, the success of The Peacock Room allowed Lutz to open a second store within ten months at the Park Shelton, called Frida.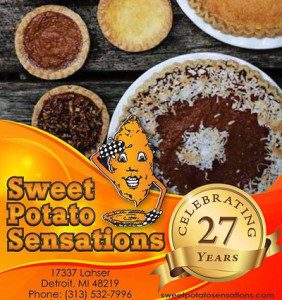 • Sweet Potato Sensations – A second-generation family-owned bakery and restaurant, Sweet Potato Sensations was created in 1987 when Cassandra and Jeffrey Thomas began producing sweet potato cookies at local events in northwest Detroit.  Expanding from community kitchens to successful storefronts, Sweet Potato Sensations offers a variety of sweet treats six days a week at their bakery café on Lahser Road in Detroit, as well as local retail outlets.  The company has been featured in local and national media, and has provided the dessert course for the largest sit down dinner in America, the Fight for Freedom Fund Dinner for the Detroit Branch NAACP for over a decade.  In 2013, Sweet Potato Sensations was admitted to the first Detroit class of the Goldman Sachs 10,000 Small Businesses Program.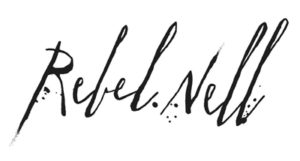 • Rebel Nell – Co-founders Amy Peterson and Diana Russell started their jewelry company with the sole purpose of employing, educating and empowering disadvantaged women in Detroit.  Rebel Nell repurposes broken concrete chips of graffiti, and transforms them into unique, wearable art objects.  The company's stated goal is to help women move from a life of dependence to one of self-reliance, and they have helped several women successfully make the transition from homelessness to financial stability.  Working directly with local homeless shelters, they identify women who are ready to overcome barriers to employment through the fruits of their own labor.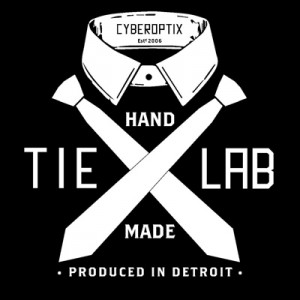 • Cyberoptix Tie Lab – Bethany Shorb, owner and lead designer, came to Michigan to attend the Cranbrook Academy of Art, and after graduation chose to settle in Detroit, starting Cyberoptix in 2005.  Fabricating scarves, ties and other accessories from silk, microfiber, leather and recycled materials, each item is individually hand-stitched and silkscreened to order by Shorb's studio team.  Cyberoptix was named one of the top ten performing handmade artists on Etsy.com, and their items can be found online and at over 250 retail locations.
S3's sponsorship reflects the personal commitment of founder, president and CEO Cynthia J. Pasky to support and profile talent that resides in the City of Detroit.
"The small businesses of today are the big businesses of tomorrow, and when there's robust civic and institutional support of small business, we remove barriers to retaining talent," said Pasky. "Small businesses have a real stake in the progress of the communities they serve and are critical to urban revitalization.  S3 started out as a small business in Detroit, and now we've grown into a $264 million global company that provides more than 2,700 jobs."