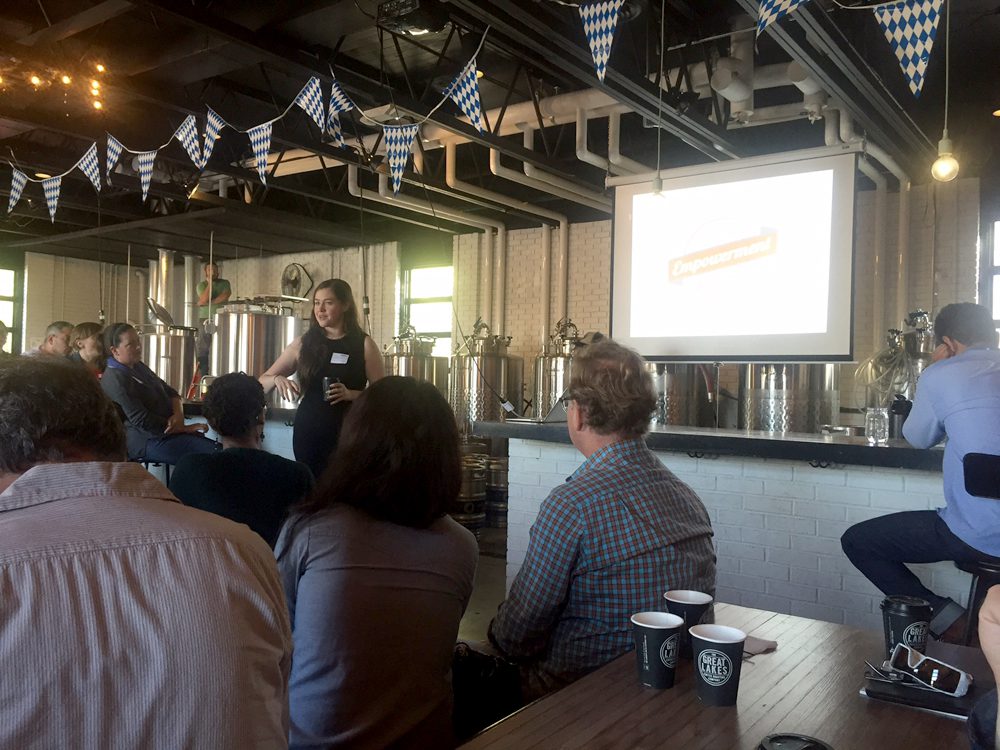 Every business needs certain things: A space where people can meet, even if it's time to time. A code or company culture. And, one could argue, a heavy dose of empathy.
Empathy – defined as the ability to understand and share the feelings of others – might not seem like a topic the average MBA is going to research. It may not seem like an essential element of capitalism. But, in today's growing interest in socially conscious or sustainable companies, empathy seems like a great starting point for a new way of looking at making stuff, selling stuff or using stuff.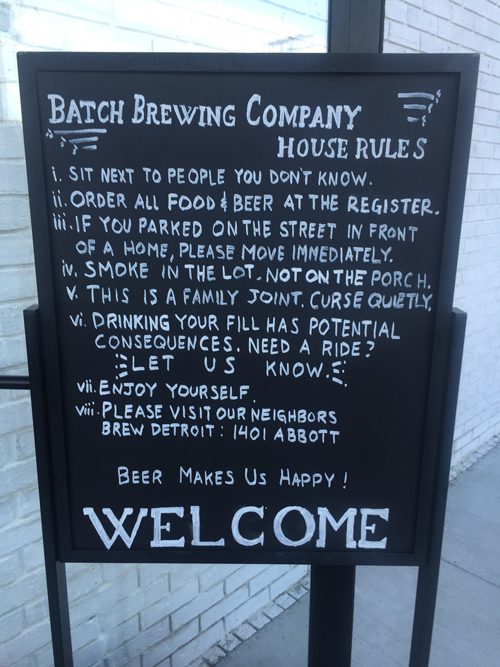 Long story short, this is relevant because of the conversation at happened Friday at the newly relaunched Creative Mornings Detroit. This monthly event seeks to bring together a city's creative community (or anyone who shows up) to discuss how they find their creative spark.
This Friday was at Batch Brewing, a nanobrewery in Detroit's Corktown. The speaker was Veronika Scott, founder of The Empowerment Plan, which is familiar because of the many, many awards she, her business and her famous coat has won.
The Empowerment Plan, housed in Corktown's Pony Ride business incubator, creates coats for people who need them – people living in shelters or the homeless who need a way to stay warm, help them sleep at night (it turns into a sleeping bag) and hold their possessions. It's an amazing design that Scott came up with as a student at Detroit's College for Creative Studies or CCS.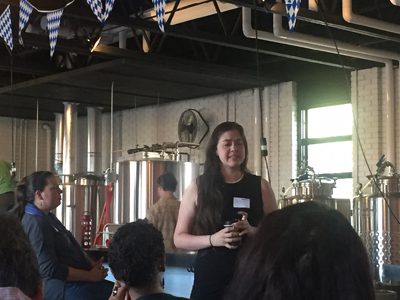 The assignment, Scott noted, was to come up with a design that could be truly useful to someone.  The coat got her a business plan. It got her in front of the CCS administration. That led to a meeting with Carhartt's CEO. Together, they found money, supplies and equipment.
That's only a part of the story – but listening to Scott talk Friday was like hearing the wisdom of someone far beyond her 20-something years. She gets empathy. She gets how to run a business. She gets the community's needs. It was inspiring, and her Creative Mornings talk started the day in an amazing way.
Some highlights:
• Scott said the company's interview process asks about experiences and how people handle them. Any job is "a stepping stone" between shelter and stability.
• "The coat is a byproduct of hiring people," Scott said, and it's all about putting shelter residents to work.
• No one should feel pity or expect tears out of her employees – or her. "No one on my team deserves pity. They have gone through more than anyone else has had to. … They're proud and strong."
• Importantly, Scott said: "Homelessness isn't a defining characteristic — it doesn't tell you anything other than you don't have a place to go."
The Empowerment Plan is featured as the cover story in the September-October issue of Corp! magazine.