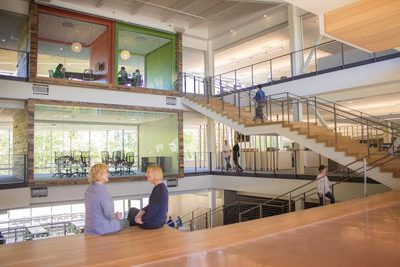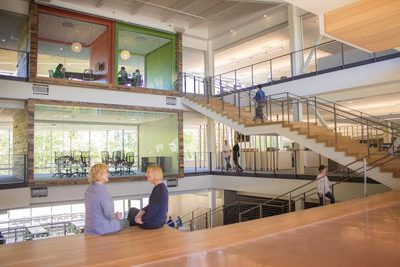 Building trust among co-workers is challenging enough – imaging the work that goes into trying to extend that feeling to every one of the 35 Michigan counties Lake Trust Credit Union serves.
But that's exactly what the Brighton-based credit union does through its community events, fund-raising efforts and fun activites throughout the year. And that is why Credit Union Journal recently recognized Lake Trust Credit Union as one of its 2015 Best Credit Unions to Work For list.
The Credit Union Journal partnered with Best Companies Group to find organizations that excel in creating quality workplaces for employees. Three other Michigan credit unions also made the list: MSU Federal Credit Union in East Lansing; Omni Community Credit Union in Battle Creek; and Lake Michigan CU in Grand Rapids.
The program is designed to identify, recognize and honor the best credit unions, and the list is comprised of the top 45 nationwide. Organizations were selected based on employee responses to workplace policies, practices, demographics and experiences within the organization.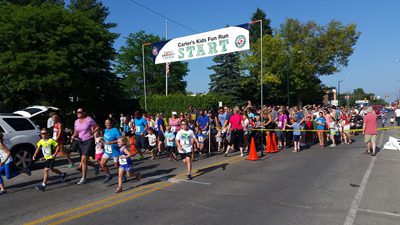 Every member of the Lake Trust family is given the opportunity to become a part of Team Lake Trust, contributing to success of more than 100 events throughout our communities.
To make sure employees feel appreciated, credit unions selected don't just offer competitive salaries and benefits; they provide opportunities to fulfill a desire to make a real difference in people's lives, both at work, while they're serving members' needs and through participation in community events.
"The sole reason for our existence is to help our members, our team and our communities be wildly successful – that's what it's all about," David Snodgrass, president and CEO of Lake Trust Credit Union, said in a statement "The opportunity to achieve that day-in and day-out is extremely rewarding. We're excited to make a difference in this way and honored to be included along with these outstanding financial cooperatives."
Lake Trust Credit Union lives up to their name, with branches that stretch from Lake Michigan to Lake Huron. With more than 167,000 members and $1.6 billion in assets, they're the fourth largest credit union in Michigan. By participating in and sponsoring nearly 100 events locally, they reach across the state to create stronger communities. Membership is open to anyone who lives, works, worships or attends school in their 35 county service area.
Among the reasons Lake Trust's more than 390 employees gave as to why they enjoy working at Lake Truck Credit Union included great benefits, such as paid time off, health insurance, 401k, tuition reimbursement, MBA programs and more. They also highlighted the opportunities to advance.