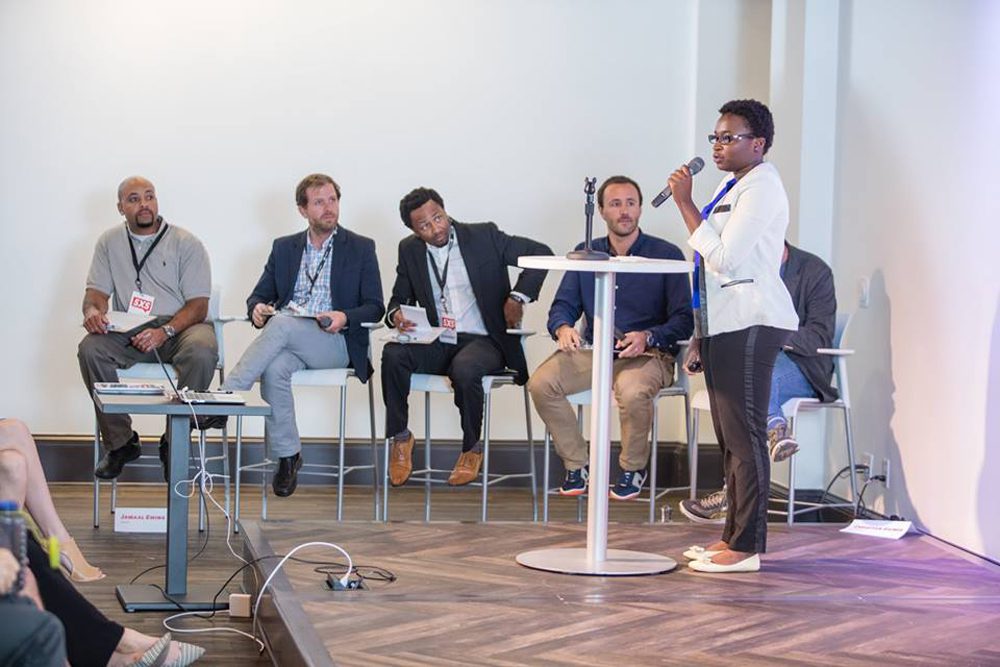 The North American International Auto Show is a Metro Detroit ritual: trucks lining city streets, a buzz of journalists and visitors surrounding the Cobo beehive as well as cars, cars, cars.
This year, there is something new in the mix: A great group of programming to entertain, inspire and invigorate.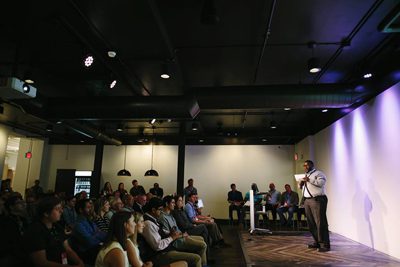 One of the most interesting is 5×5 Night. This West Michigan phenomenon is in Detroit for one night only thanks to a unique partnership between emerge West Michigan, Michigan House and Meijer. 5×5 Night organizer Scot Dodd said emerge West Michigan launched 5×5 Night in June; it has been doing a monthly event since then.
The process goes like this: People with ideas go to the 5×5 Night website. They upload their idea, which can be everything from "I need money to cure cancer" to "I'm tired of driving five miles to a dog park and want to create one closer to my house." Anyone who visits the website can vote on the submitted ideas to determine which five entries will present and be eligible to win the $5,000 prize.
The five with the most votes are invited to attend the 5×5 Night extravaganza, which is held on the fourth Tuesday of every month. Those five get five minutes and five slides to convince five judges that their idea is worth the $5,000 in funding. (Get the name now?)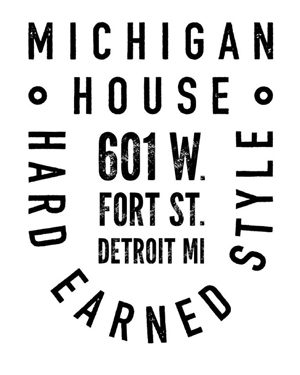 To see the five Detroit judges and check out the five presenters, go to the 5×5 Night website. To register to attend, check out its Facebook page and show up. As long as there's room in Michigan House, everyone is welcome to participate, Dodd said.
"We get a great cross section of the community both from the presenters and the people who show up at the event," Dodd said. "The really cool part of it is this is a very community based event. The $5,000 that people take home comes from the five judges; each judge puts in $1,000 of their own money. Sometimes, it's their personal money where they're pulling out their own checkbooks or it is from the organizations they work with that are sponsoring."
5×5 Night is done in conjunction with Michigan House, which does pop-up events across the country for special moments like this. Michigan House did one in Austin during the SXSW event; it did another one at Art Prize in Grand Rapids. The idea is to show off Michigan designs, products and people.
The funding is a grant; the recipient does not need to pay it back. But the idea is to create a community, Dodd said. The hope is for a community where even the craziest ideas are supported, many people support these ideas and ideas receive the funding they need to become reality. For Detroit, there's a special theme as well: Connect the Dots, encouraging people who submitted their ideas to come up with something that creates greater connectivity among Michigan's cities. Meijer also donated the $5,000 prize this time around.
"If you want that to be part of the culture, you have to be personally engaged. It's been amazing, the reception we've had," Dodd said.