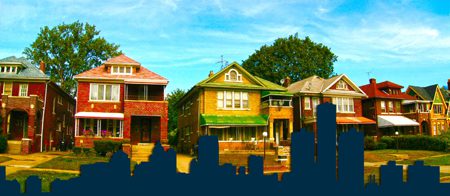 Detroit is, in many ways, a city of contrasts. There is wealth next to poverty. There is educational excellence near schools that struggle. And in one of the most dramatic examples, there is the downtown compared to some of the city's residential neighborhoods.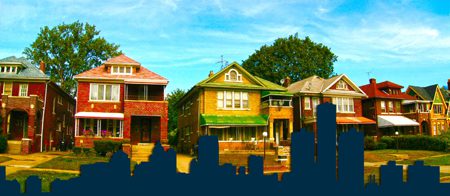 But where one person might see open lots and blight, others see a blessing. That's right – a blessing of well-constructed single-family homes built with the kind of skill you cannot easily find any more. Thankfully, there are a lot of people to feel optimistic about Detroit's residential areas and they are coming together this month to talk about Detroit's neighborhoods.
The event – aptly titled Neighborhoods in America's Legacy Cities: A Dialogue in Detroit – takes place Sept. 13-16 at the McGregor Conference Center on the Wayne State University campus. But there also will be tours, dinners and more within Detroit's blossoming neighborhoods, including Corktown, Grandmont Rosedale and the Villages.
Conference attendees (and, yes, there is still time to register) include planning professional, academics, community leaders, residents and more. They come from both the city and around the nation. The goal is to talk about Detroit but also discuss the larger issue of what organizers describe as "America's Legacy Cities," where long-term population loss and economic shifts have created challenges that affect culture, historic resources and beyond.
Organizer Mollie Olinyk (LEED AP BD+C) is a Cultural Resource Management Specialist for the Michigan State Historic Preservation Office. She is thrilled this conference is not only set in Detroit but brings a diversity of voices, viewpoints and perspectives to the significant issues Detroit faces – but with the optimistic outlook of believing Detroit is blessed with strong housing stock and unlimited possibility.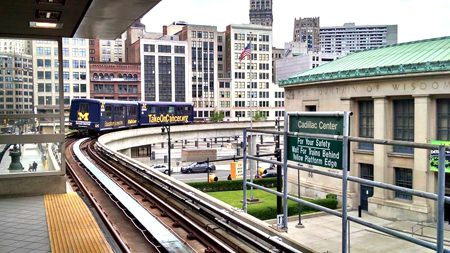 The Legacy Cities/Dialogue in Detroit conference focuses on four areas: Preservation as a Tool; Legacy Cities Today and Tomorrow; Neighborhood Transformation and Preservation; and Public Health. Panel discussions, breakout groups and other conversations, such as informal dinner get-togethers, will go over these topics and explore others as well.
"Detroit has had so much emphasis placed on its downtown; everyone looks at the revitalization efforts there by large property owners and businesses," Olinyk said. "But this conference focuses on the neighborhoods – where Detroiters live. It's not about the lofts or apartments going in downtown. It's about the wealth of single-family homes and so many wonderful neighborhoods with great housing stock.
But this conference is about reality as well. What happens when you have empty or abandoned homes next to thriving ones? How do you fill spaces left by demolition? How do you make the city viable for the population already here and newcomers?
"(Detroit's neighborhoods) are an opportunity; but some see them as a burden. So the question we want to answer is: How do you revitalize a Legacy City like Detroit?" Olinyk asked. "We define a Legacy City as those post-industrial giants that grew quickly and helped grow our country. Now, they are in a post-industry period, facing population loss and abandonment. How do we make Newark, Cleveland, Buffalo, Detroit viable for the population there? How do you encourage people who want to make Detroit their home?"
Some highlights:
• One keynote speaker not to miss is Maurice Cox, a nationally respected community designer and leader of the public interest design movement. He currently is planning director for the city of Detroit.
• The Economic Development of Neighborhoods panel: These superstars, including Executive Director of the Grandmont Rosedale Development Corporation Tom Goddeeris and Live6 Active Director Lauren Hood, will talk about everything that goes into making a neighborhood economically viable. This includes everything from residential development to commercial cores.
• The Anchor Institutions panel: Speakers from Tech Town, Wayne State University and University of Detroit Mercy will talk about how Detroit's large institutions are helping to stabilize Detroit's neighborhoods.
For more information on Neighborhoods in America's Legacy Cities: A Dialogue in Detroit, go to http://dialogueindetroit.org/.