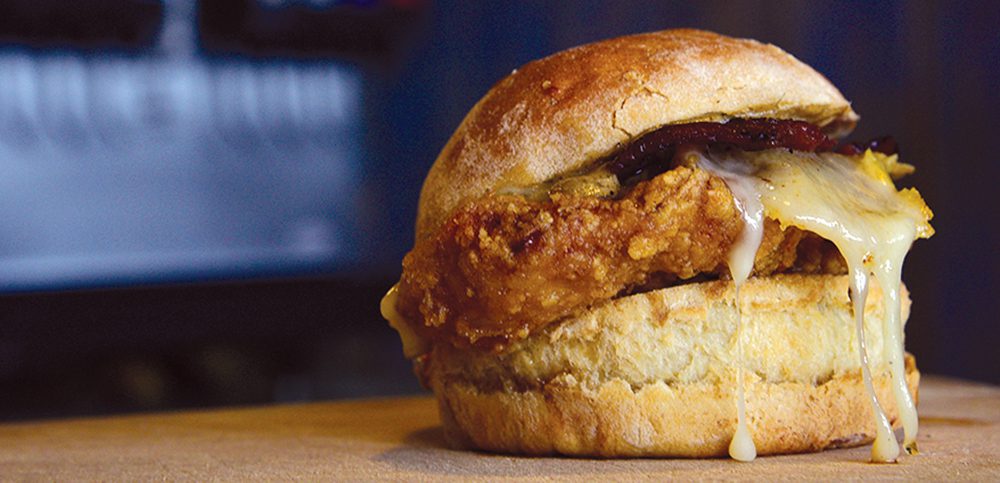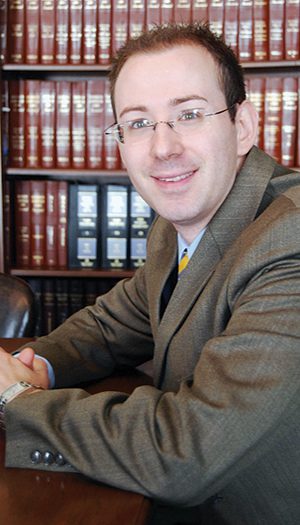 The service industry accounts for four of the top 10 largest employment sectors in the U.S. Salespeople, cashiers, and food service and preparation workers take the top three slots, and customer service representatives rank sixth. Combined, they comprise nearly 14 million workers, according to Bureau of Labor Statistics' data published in March.
Service workers are also among the least engaged of any group, reported Gallup in its 2013 State of the American Workplace study. Yet, much of the advice on how to best engage employees seems directed at those workers who are more likely to be sitting at a keyboard than waiting on tables.
"Engaged employees work with passion and feel a profound connection to their company. They drive innovation and move the organization forward," writes Gallup in its Business Journal. And, for those companies that can successfully engage their employees, absenteeism, turnover, and injuries are low; while profits, productivity, and customer satisfaction are high, reported Gallup.
Restaurant Industry Characteristics
At 3.2 million workers, the food preparation and serving industry is the third largest in the U.S. Because work in the food service industry often requires few pre-requisite skills or education, it is an entryway to employment for many marginalized workers, including new immigrants, former inmates re-entering society, those who are waiting for a better opportunity, and those with minimal education.
This dynamic often makes the restaurant industry a way station, rather than a career choice, says Eric Djordjevic, president of Detroit-based Epicurean Group, which has four individual brands, as well as a catering operation.
While the average profit margin for restaurants, said to hover around five percent, certainly is not the lowest of any industry, it's also nowhere near the 10 percent to 19 percent margins experienced in other industries.
Thoughts that restaurant owners are "flush with cash" is a misconception, says Djordjevic, who adds some people may see menu prices and think, "these guys are making a killing."
What isn't factored in, he says, is that it takes a lot more than some might think to get the food on the plate and to the table.
Which means that by about the 18th month of operation, those that fell trap to the misconception may already be out of cash, says Regina Peter, Epicurean's director of sales.
Michigan is home to 16,110 eating and drinking establishments, according to the National Restaurant Association's 2015 data, a number that may seem low, but which is not evenly spread out, as some areas have higher concentrations than others.
For some restaurant owners, especially those operating in higher density markets, competition has fueled wars over price, which puts pressure on the bottom line.
"Right now there's 25 to 30 new restaurants that have opened all around us in the last two years, and some are direct competitors with us, tailored to the exact customer that comes here," said one restaurant manager, interviewed for a 2012 study published by Restaurant Opportunities Centers United, an organization that began as a New York-based advocate for workers displaced by the World Trade Center attacks.
Operating pressures have also made unfair labor practices more commonplace.
It's a trend that prompted ROC United to do its own evaluation of restaurants in eight regions, including some in Metro Detroit and Chicago.
What its 2011 "Behind the Kitchen Door" study revealed was that the majority of restaurants examined were "low road" employers, meaning management offered "low-wage jobs with long hours, few benefits, and exposure to dangerous and often-unlawful workplace conditions."
Perhaps not surprisingly, the restaurant industry is among the top five U.S. industries participating in labor trafficking, according to a 2014 report from the Urban Institute.
The national median hourly wage for food preparation and service workers is $9.41, nearly a dollar above Michigan's minimum hourly wage of $8.50. That equates to annual earnings of $19,580, nearly $5,000 below the poverty line of $24,300, according to the Bureau of Labor Statistics, which is part of the U.S. Department of Labor.
Given these challenges, is employee engagement even a viable business strategy for the service sector?
For operators of Epicurean Group properties and the owners of "Moo Cluck Moo," a two-location chain in Canton and Dearborn Heights, the answer seems to be in the affirmative.
A look at how the two distinct operations thrive within their industry may offer guidance to other customer-facing businesses.
Culture
Epicurean's Djordjevic is not naïve about the challenges of his chosen industry. He began a career in the restaurant business at the age of 14 when he took a dishwashing job at a chain steakhouse. That was when knew he wanted to be a restauranteur, he said. Now 35, he sees many of his early jobs as "a culmination of learning the things you don't want to do."
He admits he saw first-hand how it was that restaurant workers would struggle.
"I never want to treat people like that. I saw the struggles of what that did in forcing turnover, not having people who cared about the assets of the company," he says.
Djordjevic says working for Ritz-Carlton, the national hospitality brand, defined how he wanted to operate in the future.
The Ritz, he says, delivers the "whole package," measured in part by high employee retention, fueled by compensation and capped by top-notch quality service.
"Our challenge (at Epicurean) was how (to) create that kind of culture without that income level. It comes down to how we treat people," says Djordjevic.
In others words, recognizing a guest (or employee), remembering their individual tastes and preferences, "doesn't cost us anything," says Djordjevic. And while there are no employee of the month programs at Epicurean, recognition is about knowing the individuals, their names, their kids' names, and respecting how they want to be treated, the type of recognition that Djordjevic says is the "heartbeat of the organization."
For nearly a year, Epicurean was without a general manager. To fill the gap, Djordjevic stepped in. That sort of long-term involvement in the day-to-day operations by someone with Djordjevic's title was a change for Eric Stauffer, a server-trainer at Coach Insignia, one of Epicurean's properties and a 20-year veteran of the restaurant industry.
"Having Eric there was amazing," says Stauffer, who says his experience in that setting was in stark contrast to employers he had suffered under, where managers tended to be stressed, lashing out at staff.
The idea of teamwork at places Stauffer had worked in the past? Non-existent.
"It was negative all the time," he says.
Fair Pay
When business partners Brian Parker and Harry Moorhouse launched "Moo Cluck Moo" in 2013, it was with a deliberate intention to see the concept of "raising all boats" apply to a restaurant operation, in their case a restaurant that would serve up fast food from scratch.
And they would do it by paying what Parker calls "respectable" wages ($12 an hour for counter workers, $15 an hour for kitchen staff).
The starting wages reflect the company's cultural values.
Parker, who says he and Moorhouse have done well financially, both wanted to see employees benefit.
"It's an investment about the quality of life," says Parker. "That's really, truly what it's all about." he said.
For employees Kellie Billman and Maurice Chapman, the wages may have been a draw, but they applied to Moo Cluck Moo because of the company's reputation, both having heard that it was a great place to work.
Hiring
At Epicurean, having patience when it comes to the process of hiring is a long-term investment in the new person, as well as those who are already on the team.
"It's better to run short-staffed with the right people than full-staffed with the wrong," says Djordjevic.
It's a strategy that's driven by the premise that Epicurean's staff are the face of the company.
"Our ladies and gentlemen are our first sales tool," adds Regina Peter, who says Epicurean has benefited from the quality of its staff, including Stauffer and banquet manager Sue Romano. The pair has a combined half-century of experience in the industry.
Epicurean's hiring and retention strategies appear to be succeeding, at least if measured by the kind of business done by Coach Insignia, one of its brands.
"We have, I think, 11 servers on our staff for a place that can do 300 to 350 people on a weekend," says Djordjevic. "That, to me, I think, is crazy. When
you think about that level of fine dining, doing 30 covers is kind of insane."
Yet the formula works because of the professionalism of the servers, says Stauffer. About half of them have their first level sommelier certification, and most have been with Epicurean for at least five years, a longevity that is, if not unique, at least unusual.
"It's usually a revolving door at most places," he says.
Empowerment
At Moo Cluck Moo, Parker recognizes that the company's continued growth will depend on employees who know the company's product, mission, and goals, who are not just workers.
Rather, he says, they are "lieutenants," staff who will be the ones opening new stores and mentoring new staff through the ranks. The rigors of the day-to-day operations, Parker says, provide learning opportunities that "we couldn't possibly have scripted."
To insure staff members are highly skilled and efficient, they are cross-trained. When he first hired in, Chapman was advised to learn as much as he could about all aspects of the operation, advice he says represented a significant change from past work experiences where employees would be trained to do only one job.
"For the most part, (at Moo Cluck Moo) everyone can do everything," he says.
Whereas other fast food places are well established and employees can simply follow the existing procedures, at Moo Cluck Moo, change is the constant, says Parker, noting that policies are being developed, recipes tested, and procedures written with a view to having workers help to shape the company's structure and processes.
For Chapman, that potential for advancement is a significant motivator. He sees the potential for his own growth, as well as that of the company. Already, he is living proof of that growth. When he started with Moo Cluck Moo two years ago, he was an entry-level employee.
Today, he manages the Dearborn Heights location. "Knowing you can advance in opportunity makes you want to do the best you can," said Chapman. Deepening that commitment is the five percent profit sharing program that the restaurant offers its managers, along with the knowledge that company profits are, literally, yours to share.
Product
Though very different in product, size, and history, both Epicurean and Moo Cluck Moo share many of the same engagement strategies and cultural attitudes, not the least of which is a product that employees understand and are proud to serve.
For Epicurean's Romano, knowing the food is fresh and prepared from scratch each day is a source of pride.
Even the pastries are made from scratch, and the chefs pay attention to small details, she says. "I know what's going out of the kitchen. I'm proud to serve it," she adds, even while acknowledging that kind of thinking was not prevalent elsewhere during her 30-year career.
Chapman echoed those sentiments. He has worked at other restaurants, but "most things came frozen. You open the package, dump it out, and it's ready to serve. Here [at Moo Cluck Moo], stuff is from scratch," he says, the only frozen items are the fries and the ice cream.
And making the product with his own hands and knowing exactly what is in it makes him feel better about serving it, says Chapman.
Both of these companies, Moo Cluck Moo and Epicurean, exist inside the same system that is known for narrow profit margins, tough competition, and unfair labor practices. They face the same challenges that many other restaurants face. Yet, they view the treatment of their workers as a critical business strategy. Their "ladies and gentlemen" are their "lieutenants" and their "first sales tool." Their workers are the face and future of their organizations.