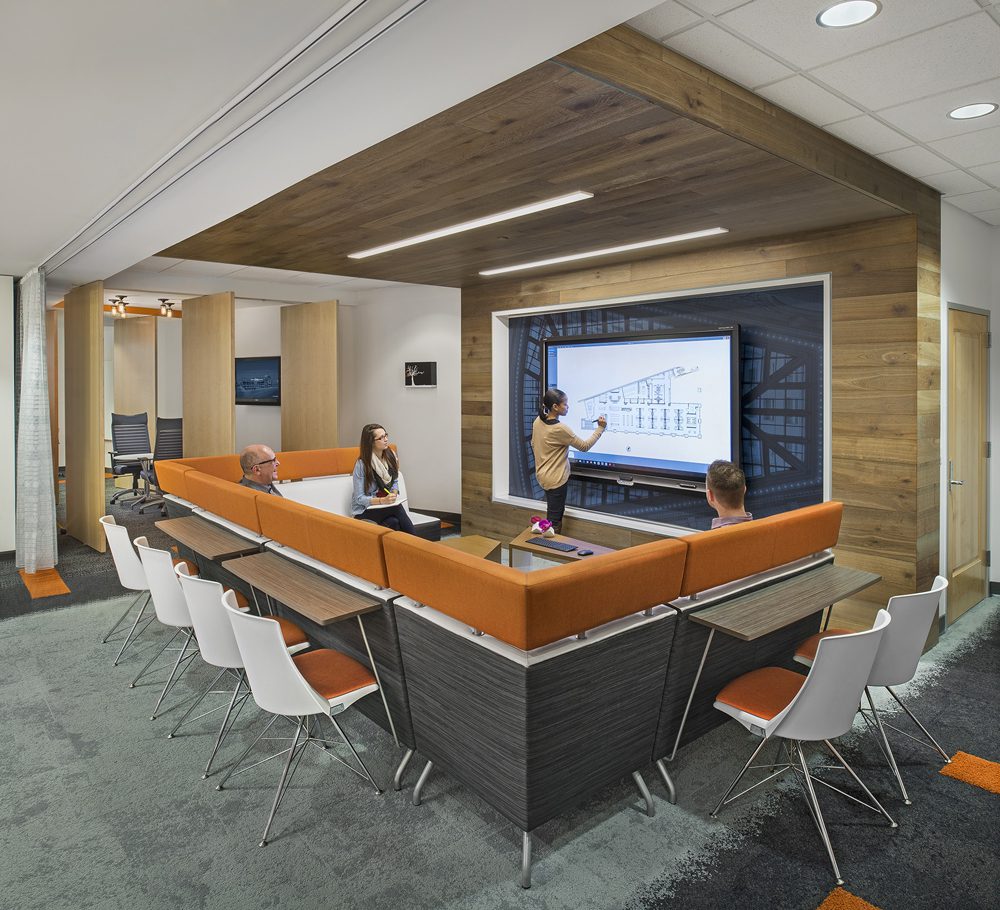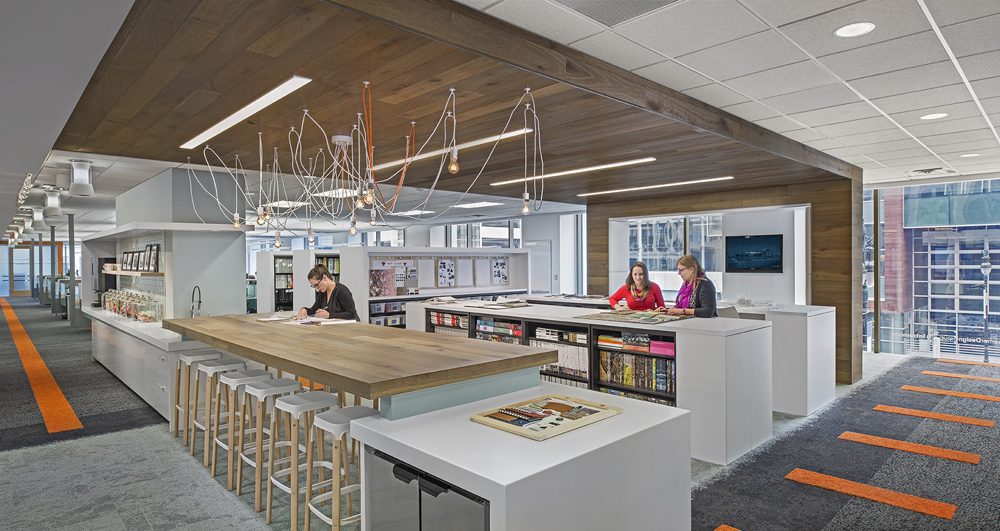 One look around Kraemer Design Group's office, and you quickly realize this isn't your ordinary company in terms of design and culture.
In celebration of 20 years as a leading high-end architecture, interior design and creative firm, Detroit-based Kraemer Design Group refreshed its 9,000-square-foot office space to better reflect the company's future and the projects it regularly completes in Detroit and throughout Michigan and the Midwest.
KDG moved into its office at 1420 Broadway Street eight years ago, and a growing team means KDG needed to revitalize the space to ensure it appropriately accommodated more architects and designers. Located in the heart of Detroit in the office space section of the Detroit Opera House parking garage, KDG changed its interior space to match its outovation—the combination of highly technical industry experience with unparalleled creativity to develop exclusive design solutions.
In channeling its roots in outovation, KDG created a more collaborative space, while keeping the firm's core values top of mind. To open the floor plan and give way to productive open spaces that would accommodate all members of the team, enclosed spaces—including three private offices, a conference room and a material library—were demolished. The material sample library was refashioned into an open area. KDG's new office layout now features 32 collaborative workspaces, as well as several smaller spaces for employees to chat and continue working together all day long.
With a nod to its strength of historic renovations and consulting on century-old buildings throughout Detroit, KDG considered existing architectural features that could be adapted and reused in the refreshed space. Glazing, doors, office chairs and storage shelving were all repurposed. As a result, a total of 24 workstations were donated to a neighboring creative firm. Another area of reuse was a 100-foot-long wall was created using items found over the years in the buildings on the firm's project list.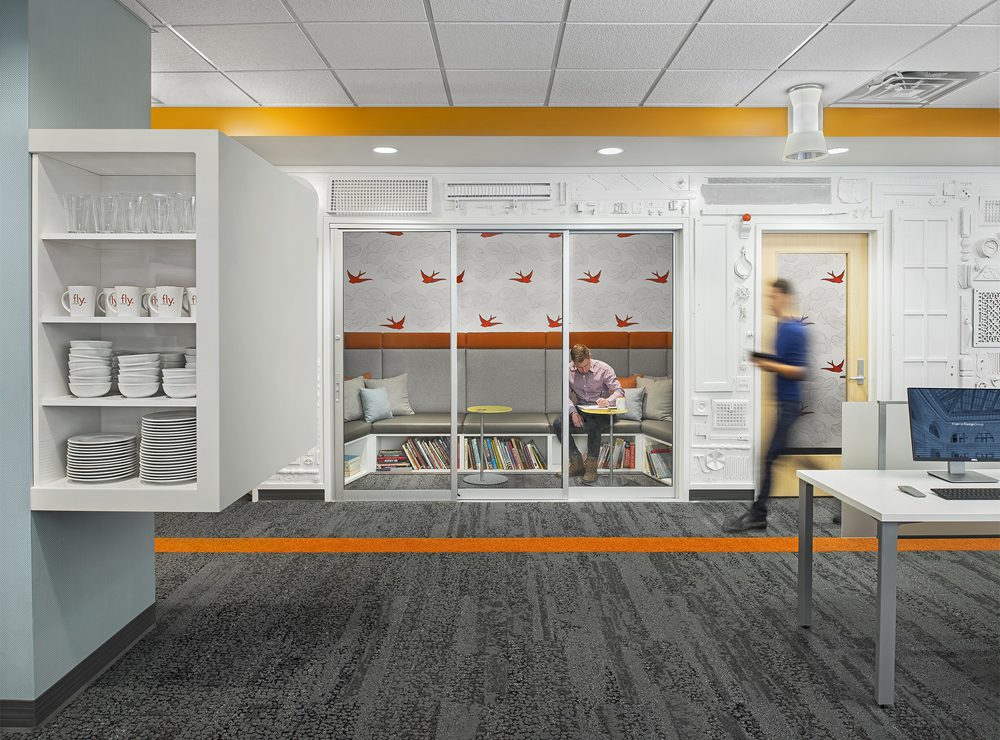 From a combination of renovation projects and historic building rehabilitation, the pieces range from decorative vintage heat vents, to doors that were deemed unusable. The wall was painted white, so the shapes interweave together as a collection. The wall tells the story of KDG over the years, but also is another unique focal point that highlights the clean and crisp design that stretches across thousands of square feet of space.
The outovation area emphasizes the collaborative setting that makes KDG such a success between its architects and designers internally, and the team and their clients externally. The space features a presentation area, with a smart television as the centerpiece, allowing for an interactive digital presentation center where team members and clients can make notes and changes to presentations and projects directly on the screen.
Now Kraemer Design Group has an office space to call home that truly represents its role in historic and adaptive reuse projects throughout the city, while charting a course for where the firm is headed in its next 20 years.