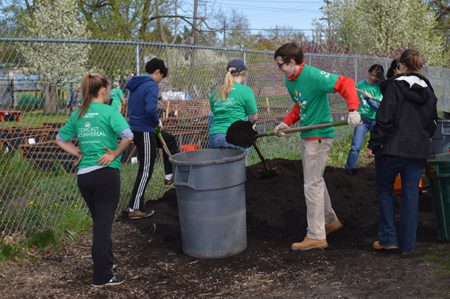 There's power in numbers – especially when it comes to company-wide volunteer programs where thousands of employees and community members come together for a common good.
In April, Comcast invited its Michigan employees and their family members, friends and community partners to volunteer with them on more than 25 service projects through the state. Called Comcast Cares Day, the projects began April 15 and continued through April 22.
Comcast Cares Day is a company wide celebration of Comcast's year-round commitment to service and the nation's largest single-day corporate volunteer effort in the country.
"Supporting employee volunteerism that makes change happen in the community is a core value at Comcast," said Tim Collins, regional senior vice president for Comcast's Heartland Region, which includes Michigan. "Part of what makes Comcast Cares Day so special is that we bring together not only our employees, but their friends, family members and other community members who wish to join our efforts in making Michigan an even greater place to live."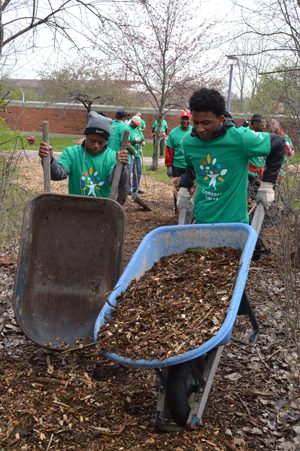 Community volunteers were welcomed for all projects. This year's Comcast Cares Day volunteer opportunities in Michigan included:
Kappa Alpha Psi Foundation volunteers who cleaned up Freeway Park in the City of Southfield.
Big Brothers Big Sisters of Metropolitan Detroit worked with the Kids Coalition Against Hunger to package more than 12,000 meals that were donated to Forgotten Harvest Food Bank.
West Grand Neighborhood Association volunteers helped clean up the neighborhood with various indoor/ outdoor projects, such as planting flowers and painting.
The Detroit Rescue Mission Ministries volunteers worked at the teen mom center painting walls and floors and doing general cleanup.
This year, the Company anticipated that more than 100,000 volunteers helped in approximately 900 projects across the country and around the world. To date, volunteers have contributed nearly 5 million volunteer hours at 7,700 projects since Comcast Cares Day began in 2001.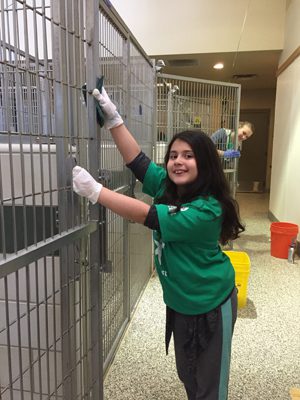 The Comcast Foundation will also provide grants to local community partner organizations across the country on behalf of everyone who volunteers on Comcast Cares Day. The grants will help Comcast's community partners continue their mission of serving the community throughout the year. To date, the Comcast Foundation has awarded more than $20 million in grants to local non-profit organizations who have served as partners on Comcast Cares Day.
The Comcast Foundation was founded by Comcast Corporation in June 1999 to provide charitable support to qualified nonprofit organizations. The Foundation primarily invests in programs intended to have a positive, sustainable impact on their communities. The Foundation has three community investment priorities—expanding digital literacy, promoting community service, and building tomorrow's leaders. Since its inception, the Comcast Foundation has donated more than $195 million to organizations in the communities nationwide that Comcast serves.