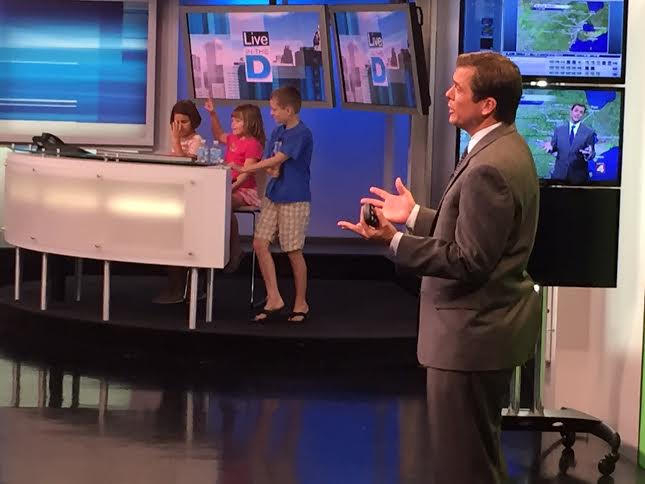 There are few things more fun than getting a "behind the scenes" tour of a place you've seen on television hundreds of times.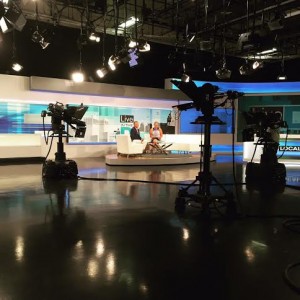 In the case of Channel 4-WDIV, it's a set that anyone who grew up in Metro Detroit has watched on a regular basis. Getting to check out areas including the broadcast booth, the main set and the "Green Room" is a rare opportunity, indeed.
So it was great fun to check out what's new at the news station with weatherman and all-around good guy Brandon Roux. Roux, who does the morning weather as well as personality profiles, is an excellent tour guide, revealing both the flashy and not-as-flashy parts of the station such as the lunchroom and workout facilities.
The station, which is located just outside of downtown Detroit, has all of the bells and whistles when it comes to modern technology. The cameras in the main broadcast area operate by computer, moving without human operators to put them in position for the next shot. If you're not watching out, you're likely to get a bump from these gliding cameras as they get ready for the newscast. A floor producer keeps track of it all, watching out for guests and on-air personalities.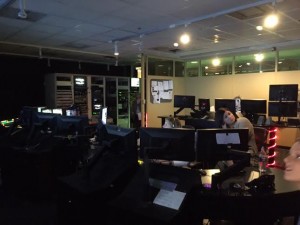 The broadcast booth is a cool, dark cave full of monitors, computers and people on headphones – it is exactly like you would image a modern-day newsroom to be. Everyone is talking about what show is coming next and what guest is on deck. Every moment seems to be synchronized and they are all pulling together to make a seamless broadcast.
The newsroom where volunteers and the reporters work is off to the side of these areas. It is large, open space where desks fill the middle and offices line the sides. There, people are putting up WDIV stories on the web, answering phones for "Ruth to the Rescue" as well as prepping stories for later newscasts. It is loud but at the same time respectfully busy.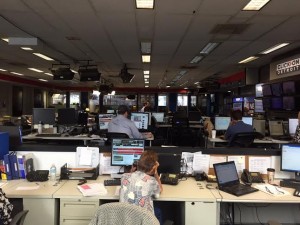 Guys like Roux work from an office near the front, offering people coming into the station a view of what it must be like to work on television. There are cameras right inside Roux's workspace so he can do live shots as well as monitor the weather when he's not on air.
The "Green Room" is just around the corner from Roux. Interestingly enough, it's not green at all. But it is filled with comfortable couches, a stocked mini-fridge and a television tuned to the show that's on the air at the time. There's a small area for people to do their hair and makeup before going onto the set, which is just a few feet down the hall.
All in all, it's a small but highly functional space that helps share the news of the day with all of Metro Detroit. It's an impressive operation and truly shows how a team working together toward a common goal can use both technology and good, old-fashioned reporting to create a daily newscast.