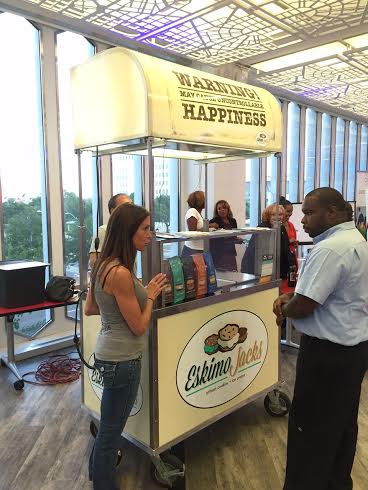 With thousands of votes pouring in over the last week, it's clear Detroit is eager for new business growth and for these retail concepts to open shop.
Hatch Comerica Detroit, sponsored by Opportunity Detroit, announced Friday its Top 4 Finalists in the 2015 Contest: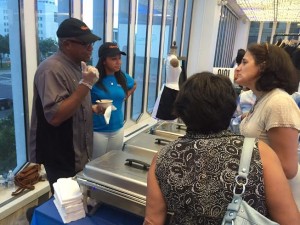 •    The Royce Detroit is based on tradition, good design and sustainability. They aim to provide the essentials you simply can't live without; fundamental things like wine, food, home goods, friendship and community. Their mission is to promote a lifestyle of thoughtful consumption and awareness for the environment.
•    Norma G's aims to deliver authentic Caribbean cuisine. Norma G's has built its brand in a mobile environment and now looks to establish a brick and mortar location within the city.
•    Live Cycle Delight aims to become be the first contemporary cycle studio in downtown Detroit. They are dedicated to providing the residents of Detroit an opportunity to find delight through cycling and creating an environment that makes working out fun.
•    Eskimo Jacks Artisan Cookies + Ice Cream has been serving their made-from-scratch cookies & ice cream through their food carts, events and in several markets in the metro area. Now they're ready to fulfill another piece of their vision — to have a retail space in the City of Detroit.
Round Two voting is officially open, so cast your ballot for your favorite candidate, every day on Hatch's website, Facebook and at its Community Voting Booths.
THE HATCH OFF
Want to see the winner announced in person? Reserve your ticket for the Hatch Off today. As its annual fundraiser, the Hatch Off is a celebration of all things local and small business in Detroit. The night includes a strolling dinner from Hatch Alumni La Feria Detroit and Rock City Eatery, food and beer from Batch Brewing Company and dessert from Sister Pie. Listen to homegrown Detroit musicians presented by Gabriel Hall and a DJ. You'll also have the chance to bid on one-of-a-kind Detroit centric prizes like  a personal shopping & styling trip with the Peacock Room, a learn to sail program at Bayview Yacht Club and more.