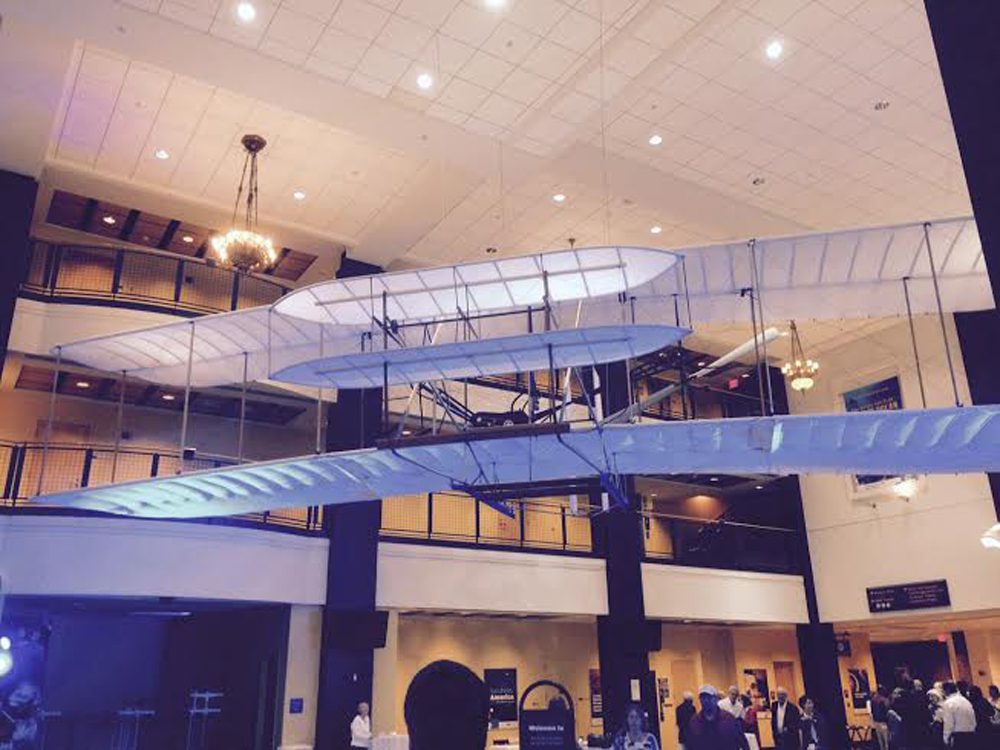 For the past half century, author David McCullough has written some of literature's most compelling books about American history, ingenuity and determination.
So when the writer of such greats including "Truman," "John Adams" and most recently, "The Wright Brothers," is speaking locally, you beat feet to make it there. McCullough is on a nationwide book tour to promote "The Wright Brothers," and he was in Metro Detroit at The Henry Ford museum to talk about his time in Dearborn, his work and his feelings about education, particularly regarding history.
McCullough, who did research at The Henry Ford for this newest book, said he loves this campus and its resources.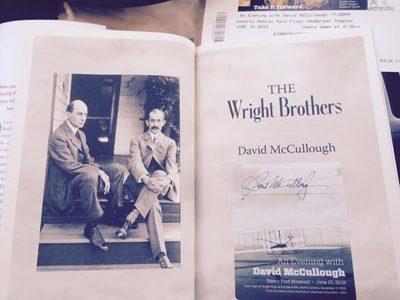 "It is an American treasure and it should be visited by everybody," he said. "Every American should come to see that house and that bicycle shop, and bring their children and grandchildren and let  them get some sense that history is about more that history and war. It's about the creative capacity of the human mind."
Here are five things McCullough shared that proved why he is a Master Historian.
1. The best kind of history writing is about people, McCullough said. "It's human," he explained, drawing on the phrase, "When in the course of human events…" as his evidence of that. McCullough said he chose to write about the Wright Brothers to prove a point – not every history book has to focus on war or politics. "The crusade I'm on … is that history is (also) about the human creative spirit – accomplishments that advance the human condition in civilization on science, medicine, art, architecture and technology. I wanted to do a subject that would be a third book in a trilogy – about a high accomplishment done by Americans against the odds, against all expectations of success and at great risk of life." The first two books in this trilogy were McCullough's books on the Brooklyn Bridge and the Panama Canal.
2. Writers – and the rest of the world – need to visit the places where their story's characters lived, especially Greenfield Village and The Henry Ford. "There's nothing like being in the actual setting, the actual place, the actual building where things happened," McCullough said. "Not just events happened, but where ideas were shaped and ideas took hold. And purpose entered into the lives of the protagonists of our American story."
3. Education needs some reforms, McCullough noted. First, teachers should be treasured – they deserve continuing education to pursue their passions. They also should have to focus on a subject besides education during college and then teach that subject that they care deeply about. Also, McCullough said that a liberal-arts education – gained either through personal study like the Wright Brothers at home or through college – is a must. He said that the Wright family had an "intellectual union" of sorts, and that intellectual curiosity was encouraged in their home. He said they read everything at home and from the Dayton, Ohio, library where they lived. "Their house stands as an example of how a liberal-arts education is key" to enjoying and embracing life's journey, McCullough said, giving the Wrights the tools they needed to become technological geniuses.
4. McCullough lauded the Wright Brothers and their family for the characteristics that made them successful in life and in their intellectual pursuits. These included a terrific work ethic, a passion for their work and the determination to work through their disagreements and to figure things out together. If they didn't have the right engine for their airplane, McCullough said, the Wright Brothers invented it. If the data that everyone else used proved wrong, the Wright Brothers came up with the right data to make their flight possible. "They never gave up," McCullough said.
5. Hands-on experience is necessary when it comes to innovation, McCullough said. Where some of the Wright Brothers' contemporaries failed was that they never personally flew their own machines. While the Wright Brothers risked their own lives – and were injured many times in their experiments – they also gained priceless information about their machine in the process. But they didn't fly together on purpose so that if one were to be killed the other would be there to carry on with their work. Those times when they were inventing the airplane were among the worst of their lives, McCullough said. They were eaten alive by mosquitoes, they were mocked, they were largely broke. But it also was the happiest time of their lives because they were living and thinking deeply. They were living a life of purpose, McCullough said.