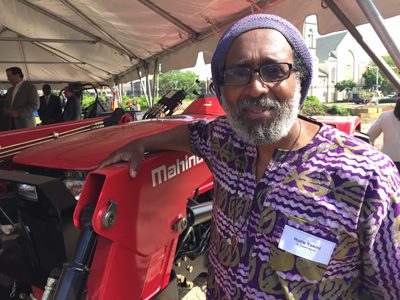 DETROIT – Mahindra USA put its money where the tiller hits the ground June 4 in announcing and awarding recipients of its $100,000 Urban Agriculture Grant Program in Detroit.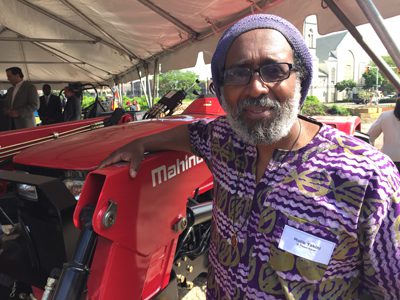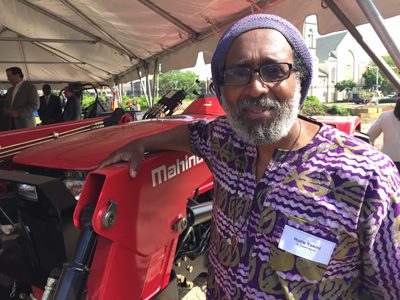 Mahindra's North American Technical Center, based in Troy, Mich., joined forces in the program and announcement at the Keep Growing Detroit Garden Resources Program Plum Street Market Garden downtown. The grant program, with plans to be an annual effort, researched local non-profit organizations making a difference in urban agriculture, local food supply, education and quality of life in the metro area. The program is an expansion of its Urban Ag Scholarship Initiative.
"Supporting urban agriculture in Detroit is a natural fit for Mahindra, given our position as the world leader in tractor production," said Richard Haas, president and chief operating officer of the North American Technical Center. "Detroit is very much a city on the rise. Mahindra is looking forward to playing a part in its growth and return to prosperity."
The inaugural recipients of the grants are: Full Circle Foundation – Edible Garden, $5,000; The Greening of Detroit – Build-a-Garden, $20,000; Keep Growing Detroit – Garden Resources Program, $20,000; Neighbors Building Brightmoor – Brightmoor Farmway, $5,000; and Detroit Black Community Food Security Network – D-Town Farm, Mahindra 4025 tractor, retail value $31,000. The city of Detroit was awarded a Mahindra mPACT XTV utility vehicle, value $16,000.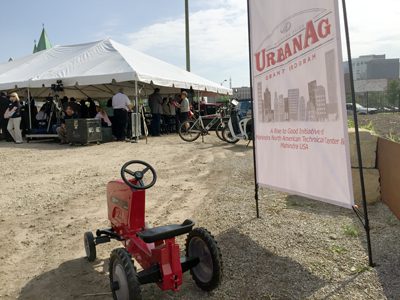 "The farming initiatives we are supporting are very much part of the rebirth that's taking place in this city and we couldn't be more proud to be involved with each of them," said Richard Ansell, vice president of marketing, Mahindra North America. "You'll hear a common theme today – Mahindra rise — it's our corporate watchword. We are all about rising with the communities in which we are operating, and this is very much why we are here in southeastern Michigan."
Mahindra USA is part of the $16.5 billion Mahindra Group's Automotive and Farm Sector. They are the number one selling tractor company in the world, based on volume. Houston based Mahindra USA is a wholly-owned subsidiary of Mahindra & Mahindra LTD, based in Mumbai, India. The North American Technical Center in Troy is the company's first U.S. based technical center.