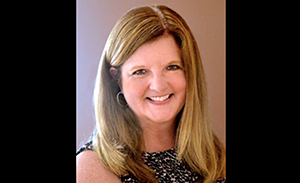 PONTIAC, Mich. — Leadership Oakland (LO), Oakland County's premier leadership development and community engagement organization, is proud to announce Susan Hollady as the new Executive Director.
Hollady has served as Interim Director since December but has been with LO for over 9 years. Prior to Leadership Oakland, she worked for 20 years in the Information Technology industry.
"The Leadership Oakland Board of Directors, our more than 1,500 Cornerstone program alumni, and our community stakeholders and partners are so excited to welcome Susan as our Executive Director," said CJ Felton, Board Chair. "Her passion, enthusiasm and dedication to our mission is demonstrated daily in so many ways."
The LO network was a natural fit for Hollady, as she loves to interact with and learn from diverse groups of people. Hollady looks forward to the opportunity to bring together alumni, board members, community partners and yearly participants in the Cornerstone program, furthering their education about our region.
"I am excited to be back with Leadership Oakland alumni that I've known for years, and connecting with current class members," said Hollady. "This organization has an incredible impact on our professional communities and continues to give back to our region in ways we never imagined. It's an honor to lead an incredible organization as we bring together Oakland County leaders."
Hollady, an honorary member of LOXXIII, the best class ever, also currently sits on the Board of Directors for Crossroads for Youth in Oxford, an organization serving at risk youth and shattered families throughout Southeast Michigan.
For more information about Leadership Oakland and its upcoming Cornerstone class opportunities, visit www.leadershipoakland.com.