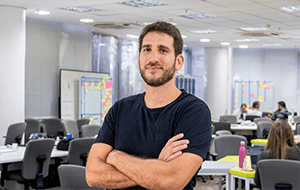 SOUTHFIELD, Mich., June 27, 2022—With a business strategy fueled by organic growth and acquisitions, Stefanini Group, a $1 billion global technology company composed of more than 30 companies, announced today it has acquired Ecglobal, a digital marketing ecosystem solutions company, to expand innovation in digital marketing.
With a global presence in the United States, Latin America and Brazil, Ecglobal has developed a collaborative platform, with proprietary technology, to create communities and social networks. The goal is for companies and consumers to engage, collaborate and co-create better products and experiences, with data owned by companies.
Ecglobal will complement Stefanini Group's digital offer, Haus ecosystem, which is formed by the companies W3haus (advertising agency), Huia (digital commerce), Gauge (digital products/channels and performance), Brooke (digital content producer), CAPS (in-house customer), Inspiring (CRM, loyalty and engagement) and NOW3 (in-company education). The Haus ecosystem works to solve customer problems, creating platforms for conversation, experience and content.
Responsible for annually announcing the Net Love Score (NLS), a study that reveals the brands that most engaged consumers in Brazil, Ecglobal aims to understand the evolution of consumer behavioral trends, from the combination of social listening in communities, with quantitative and qualitative research methodologies. The platform promotes active participation in people's routines through automation and data intelligence and is able to quickly interact around a cause or purpose, driving new business.
Through the Ecglobal network, marketing, innovation and customer experience (CX)/user experience (UX) teams can develop and validate concepts, upcoming innovations, experiences, positioning and communication. In the same way, the research area can generate strategic insights for the marketing and branding departments. Participants can brainstorm, co-create, receive information and influence decisions from brands and organizations they admire.
Currently, Ecglobal has more than 1 million active consumers on its platform, 600,000 of them are in Brazil. It's main clients include Itaú, Nestlé, Natura, BRF, HBO and Via. "From our first contact with Ecglobal, we recognized a great synergy between the companies. Moving forward, Ecglobal's efficient software will seamlessly integrate with Stefanini's DNA of innovation, excellence and delivery of services," said Bruno Caloi, Merger and Acquisition Director at Stefanini Group.
Investments In Digital Marketing
"We see potential opportunity to expand our current digital marketing platform to cross-sell between customer bases," added Caloi. "We are currently analyzing 20 companies to determine what new technologies and skills are available to add to the Stefanini Haus digital marketing offer."
For the Managing Partner of Haus, Guilherme Stefanini, Ecglobal reinforces Stefanini Group's strategy of adding technology and intelligence to marketing to increase results. By joining expertise, companies expand their ability to analyze data, generate more intelligence, get closer to customers and create communities, which can be segmented by common interests, solutions to make more assertive decisions, and how to add value to the business.
"In practice, Ecglobal will connect with Stefanini Group's other digital marketing ventures, such as the area of product design, strategy and insights from Gauge, creation of trends and conversations for launching W3haus campaigns, development of e-commerce within of communities, action with influencers, gamification and adoption of loyalty programs in partnership with Inspiring, among other joint initiatives. Our goal is to make Ecglobal one of the largest customer insights platforms in Brazil and expand it internationally," says Guilherme Stefanini.
"We are very happy to be part of the Stefanini Group. Together, we will have even greater power to scale our solutions and reach new countries with innovative CX tools and market intelligence, with high levels of engagement so that participants in our communities feel free to express their ideas. We promote a collaborative intelligence space, which is in synergy with the Stefanini Group's purpose: Co-creating solutions for a better future," said Adriana Rocha, co-founder and Co-CEO of Ecglobal.