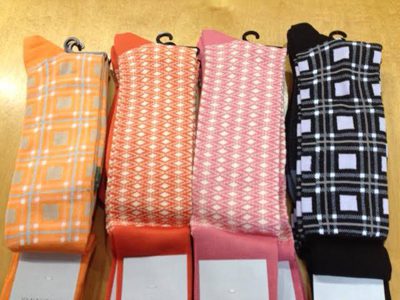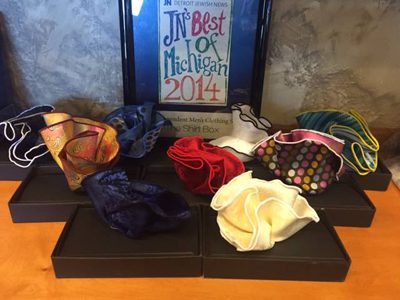 How important are accessories you ask? Let's just say: They're very, very important in how someone understands you and your personality when it comes to clothing.
According to Rod Brown of The Shirt Box in Farmington Hills, accessories are essential to separating your work essentials – like a suit, tie or dress shirt – from the rest of the world. It's the accessories that will separate you from the masses.
The three hottest things happening in the men's fashion industry are socks, bowties and boutonnieres, Brown said. Here are some insights for you fashion pros:
• Socks are a great way to individualize your outfit. It can be inexpensive and can give you just the right amount of panache you are seeking. It's the kind of accessory that doesn't scream "here I am," but rather lets you subtly show people you know how to dress! Push it as hard as you are comfortable doing, the crazier and funkier the better.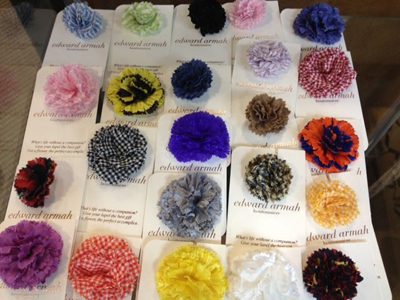 • Bowties are another really cool accessory, especially if you can tie your own! Take the time to learn how to tie them and you will be astounded with the compliments that come your way.
• When I talk about boutonnieres, I'm not talking about the kind that you wear on your lapel that squirt water! These little flowers are made from silk and come in about as many shapes, sizes and colors as do neckties. Think these are not accepted in the everyday world? WRONG! Just tell that to the guys hosting every NFL update on television. Other important accessories to remember are pocket squares/rounds; belts/buckles; and cufflinks (which can show off your individual likes and interests, i.e.: Michigan State Spartan cufflinks).
Have fun! When in doubt, ask your haberdasher!