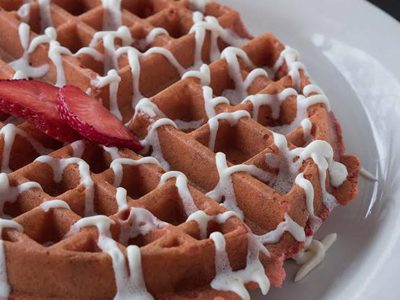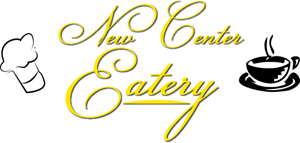 If you think "All-American Food," things like apple pie and hot dogs probably come to mind. But did you know the waffle also should be in that mix?
Here's a Waffle Fact for you. In the late 1800's – Thomas Jefferson returns to the U.S. from France with a long handled, patterned waffle iron. And Wednesday, March 25, is International Waffle Day.
To honor this holiday and the waffle's worldwide appeal, Detroit's New Center Eatery is giving away 100 free waffle breakfasts tomorrow morning starting at 8 a.m.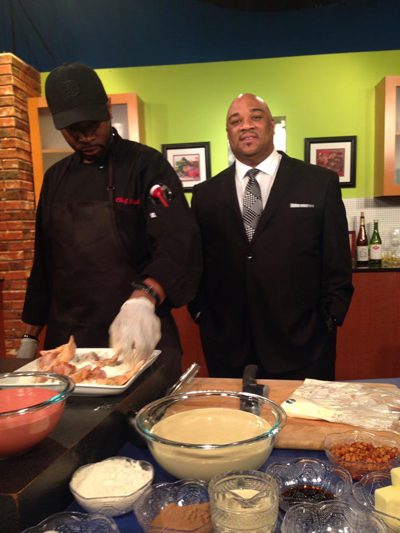 "When I found out that International Waffle Day was this month, I just wanted to do something fun and also show our customers that we appreciate them," says Johnny Cannon, Owner of New Center Eatery.  "Since we pride ourselves on our popular Chicken & Waffles breakfast, this was the perfect fit for us to give out some free breakfast and hopefully everyone will enjoy waffle day as much as we do!"
The New Center Eatery (3100 W Grand Bldv.) has been a staple in downtown Detroit for over 12 years and is known as the "Original Chicken & Waffles restaurant" of Detroit as they feature multiple waffle flavors and recipes on a daily basis for the last decade and have expanded their entire menu introducing new items including five new flavors of chicken and waffle combinations.
Cannon is from the East Side of Detroit; he was born and raised here. He and his mother also own Can Strong which services local schools for lunches.  He opened NCE May 19, 2003, and has been known for his "chicken and waffles" dishes for years. Cannon always loves to give back to where he came from so doing fun giveaways and charity events are something he really is passionate about. For example, he is partnering with Detroit Lions Kyle Van Noy for a charity brunch next month supporting foster kids in Detroit.
The new waffle selection includes a red velvet waffle drizzled with cream cheese icing, Carmel Apple Pie infused waffles with fresh apples and Carmel, Banana Fosters and Banana Nut waffles that come with their famous fried chicken, a great breakfast, lunch or dinner option. Additional items added are also new feature pancakes flavors that also include the options of Red Velvet, Carmel Apple Pie, Banana Fosters, Banana Nut pancakes and a Cinnamon Roll pancake.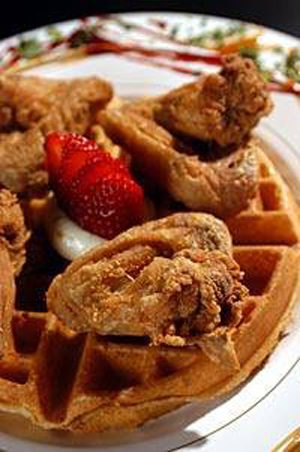 New Center has a daily special for only $5 for the Original chicken and waffles from 5-10 p.m.; a family of four can come enjoy dinner for only $20.  New Center Eatery also offers specialty Chicken & Waffles Catering for parties, events and corporate functions.
"After having the same options for a while, I decided it was time to venture out and bring in some new flavors that people have asked about and requested," says Cannon.  "We had a tasting with some friend and family and staff and came up with five new flavors we know everyone will love, my personal favorite is the red velvet.  We also figured we could bring in some new dinner options which allows us to expand our catering menu as well."
Dinner entrees that have been added to the menu include Chargrilled Shrimp & Grits, Grilled Chicken Risotto and Chicken Marsala. Each dinner comes with a choice of sides including greens, sweet potatoes, mac and cheese and other home cooked favorites.