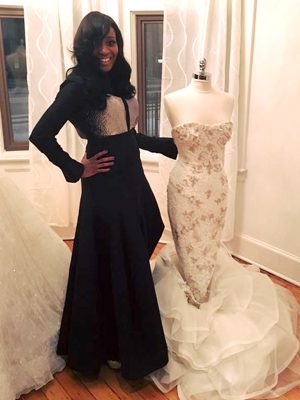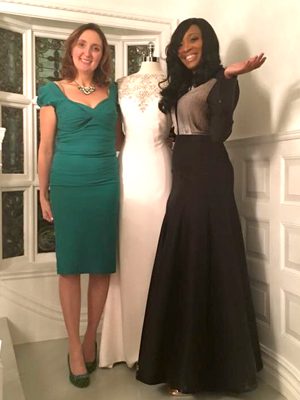 Keasha Rigsby is a bridal expert, having helped thousands of women find that one perfect dress to get them down the aisle.
Now, Rigsby is bringing that expertise to Detroit where she will open her first U.S. flagship store, Beautiful Bridal, with her co-founder Vallery Hyduk. The full-service boutique, which opens next month, will be housed in a converted 20th century mansion at 2921 East Jefferson Avenue near downtown.
Most people will recognize Rigsby from her roles in the TLC channel's hit reality show "Say Yes to the Dress" and her own show, "Keasha's Perfect Dress" on TV One in Canada.
Rigsby got started in bridal wear when she was helping a family member find the right dress. That brought her to Manhattan's prestigious Kleinfeld boutique, the largest and most revered salon in the world. After meeting the boss, RIgsby got a job here and spent nine years honing her consulting skills. Over time, Rigsby became one of the highest grossing Bridal Consultants on staff, and a member of the company's outstanding Two Million Dollar Club.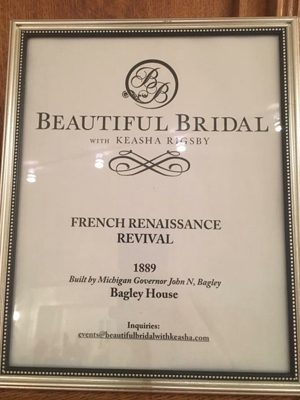 As part of her time at Kleinfeld, she became one of the most endearing characters on "Say Yes To The Dress," building on her dedicated fan base around the world. In 2015, Keasha starred in her own spin-off reality series entitled "Keasha's Perfect Dress," which aired on TV One and Canada's Slice Network.
Her return to Detroit was inspired in part to help revive the city's retail scene. Beautiful Bridal with Keasha Rigsby is Detroit's only bridal boutique.
"Beautiful Bridal with Keasha Rigsby is so much more than a bridal boutique. We are among the pioneers reviving Detroit's retail market," said Beautiful Bridal co-founder Hyduk. "We want to make a difference in Detroit by showing the world that retail here is a profitable venture, hoping others will follow suit. It's time retail returned to Detroit."
With over 8,500 square feet and spacious dressing rooms, Beautiful Bridal with Keasha Rigsby is the first of its kind in the motor city. Offering brides a glamorous and elegant shopping experience, the upscale store showcases a custom collection of designer gowns and bridal wear through appointment-only one-on-one consultations with Rigsby's personal expertise.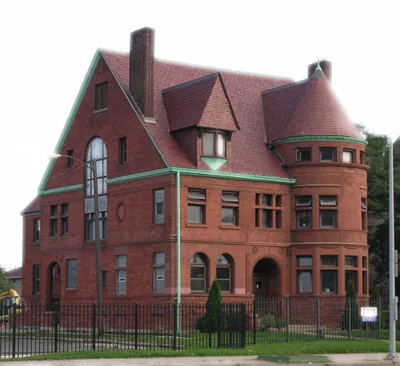 With easy access and a sophisticated and elegant décor, Rigsby's flagship store will serve as Detroit's premiere location for luxurious bridal service and preparations, setting a standard of excellence for Detroit's bridal gown and retail industries. All appointments will be in a spacious fitting rooms with a hand-carved fire place. Facade and stain glass windows are by famous turn-of-the-century American sculptor Julius Melchers.
"I feel so blessed to be able to continue to follow my passion and open this new bridal boutique in Detroit with my business partner Vallery Hyduk. This boutique is a very special place. It is grand and romantic and filled with love and purpose. The stars have truly aligned to make this endeavor a reality," Rigsby said.
"I look forward to helping brides-to-be from Michigan and all over the world who want to come to Detroit to experience Beautiful Bridal," she added.