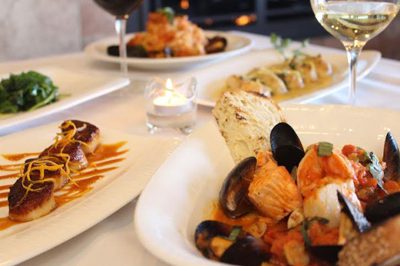 Everyone in January shares a common resolution or two: Get to the gym more often, watch your weight and eat a healthy diet.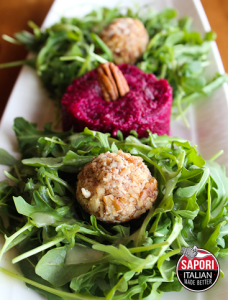 But for area chef, Salvatore Monteleone, eating and preparing healthy food is a way of life. He chooses fresh ingredients daily and they inspire his Chef's Selections menus at Sapori Italian Restaurant in Washington Township.
He understands that some guests have allergies to gluten, which means that some dishes, and fresh pastas can be made gluten-free, too. Eating out is still an option according to the owners of this restaurant – all you have to do is opt for the Mediterranean diet and choose wisely.
Monteleone believes people don't have to give up flavor in 2016 – indulge in new experiences and dishes like Octopus Salad, Beet Salad or Shrimp Saute. The Zuppa di Pesce (pictured) is a best-seller year-round for those who love seafood, and it fits the Mediterranean diet, too.
The Mediterranean diet promotes foods like fresh fruits, leafy greens and avoiding starchy vegetables. It reinforces replacing butter with olive oil, incorporating whole grains, nuts, seeds, legumes and beans, and flavoring dishes with herbs and spices like oregano, rosemary and parsley over salt. Eating fish and seafood and consuming red meat in moderation and the occasional glass of red wine is encouraged.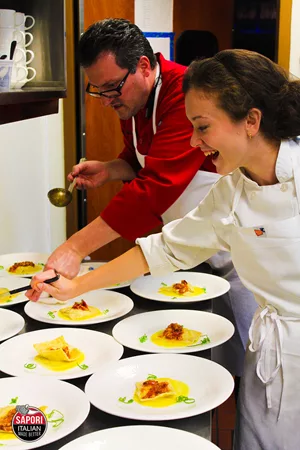 Sapori's menu offers many dishes consistent with this long-term way of eating. Sapori's food is made from scratch, soups are made from real stock and handpicked produce, ingredients and fish are found daily at local metro Detroit farmer's markets.
Consider appetizers like the popular octopus salad featuring tender octopus, capers, bell peppers, red onion, olive, celery and parsley tossed in the chef's marinade or the beet salad made with beets, Greek yogurt, arugula, goat cheese and walnuts. Both of these are examples suitable for those following a Mediterranean diet. Sapori's salad dressings are made with simple ingredients like extra virgin olive oil and freshly squeezed lemon.
To help all of us get started, try this Beet Salad recipe provided by Co-Owner Brian Maiorana of Sapori Italian Restaurant: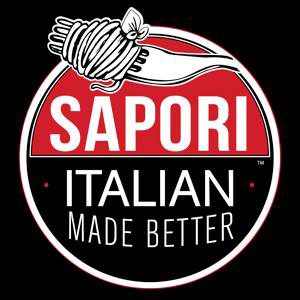 Beet Salad
3.5 oz beets
1 tsp of Greek yogurt
1 oz goat cheese
A dozen crushed pecans
3 oz Arugula
1 oz Sicilian Dressing (Extra Virgin Olive Oil, freshly squeezed lemon, salt & pepper)
Puree the beets in a mixer. Once pureed, mix the pureed beets with 1 teaspoon of Greek yogurt. In a separate bowl mix the arugula with a drizzle of extra virgin olive oil, fresh lemon juice, salt and pepper to taste. To begin plating, place the beet/yogurt combination in the middle of a plate.  Add the dressed arugula on each side of the beets. Lastly, top the arugula with a scoop of goat cheese rolled in crushed pecan. To get the correct shape we recommend using a small melon scooper to form goat cheese.