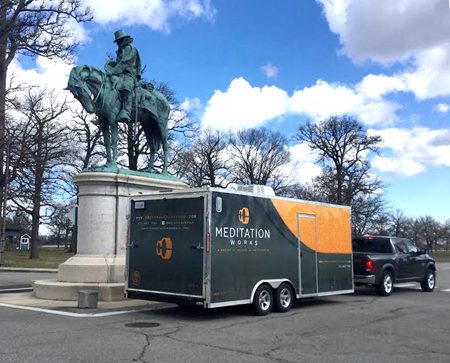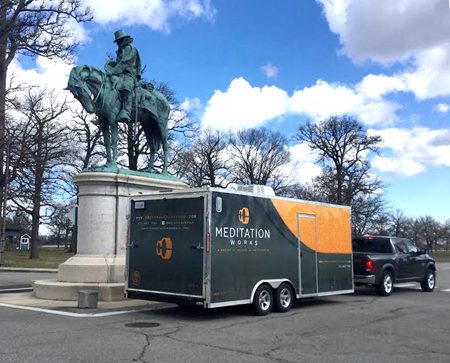 Companies of all sizes are focusing on workplace wellness, investing in a variety of approaches to provide a positive, healthy environment for its employees and to encourage healthy lifestyles among all of their workers.
BNP Media recently began working with MeditationWorks — a mobile stress solutions truck — as a way to promote positivity and quality of life in and out of the office for employees.
"Mindful meditation has become increasingly important to us in this hectic, smart phone-driven world. Meditation helps the mind to concentrate better, which in turn leads to more success and improve quality of life for our employees," BNP Media co-CEOs Mitch, Taggart and Harper Henderson said in a statement. "We want to invest in their physical, emotional and mental health, and meditation is one tool for people who live in stressful environments such as work. By putting the mental health of our team members first, it has increased both creativity and focus."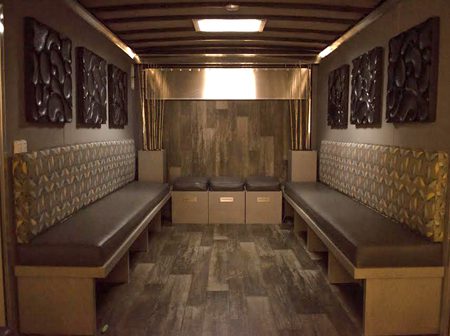 Sarah Zagacki, Senior Art Director at BNP Media, added: "MeditationWorks is a healthy way to take a break during work. Seeing colleagues make the effort is helpful for the work environment and we are all calmer in stressful situations."
In March 2016, Jake Leider launched MeditationWorks, the first and only mobile stress solutions company. For BNP Media employees, MeditationWorks provides effective 15-minute meditation sessions to "stressed-out" people everywhere in a beautifully appointed, dedicated space — a rolling relaxation room. In this mobile unit, groups up to 15 people can practice a brief, concentrated, and creative meditation session and be on their way in just 15 minutes.
Founded in 1926, BNP Media is a fourth-generation, family-run business headquartered in Troy, Michigan with regional offices around the country. BNP Media is one of the country's leading business-to-business media companies serving industry professionals across 50+ industries through magazines, custom media, e-newsletters, websites, conferences, events, continuing education and market research.