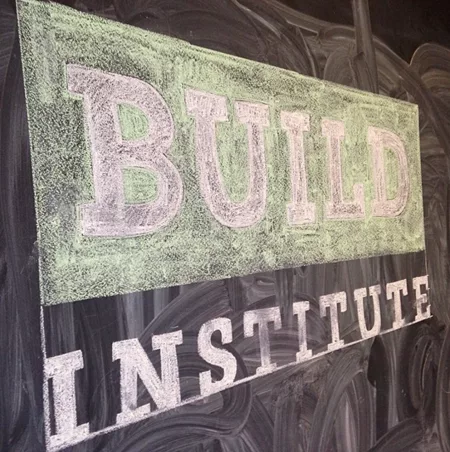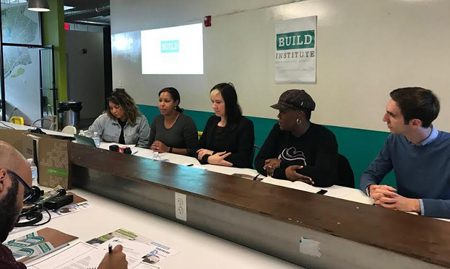 When you walk into Detroit's Build Institute, one of the first faces that greets you is April Boyle, the executive director and all-around cheerleader for the small-business accelerator.
For the past five years, Boyle and her capable staff have helped hundreds of people get their start in Detroit. Now, the well-respected idea activator is celebrating its five-year anniversary and 1,000th graduate.
Over the years, Boyle said Build has been able to provide Detroit's small business owners, most of whom are women and minorities, with classes that have helped them grow and sustain their business. In fact, Build has helped over 350 businesses, which have created and retained over 500 jobs within the city.
With support from the New Economy Initiative and Rock Venture, Build strives to be a nurturing organization that advances the culture and sustainability of community entrepreneurship.
The Build Institute celebrated its anniversary side-by-side with graduates of its program, sharing the economic impact of Detroit's entrepreneurial ecosystem and the contributions small businesses have made to Detroit's economy since its inception in 2012.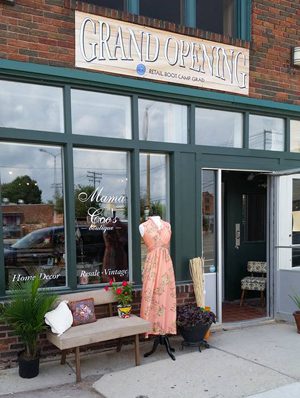 Through the democratization of entrepreneurship, Boyle said Build has been able to provide access to crucial classes that help graduates continue on the path of creating, or continuing their business. This level of access is particularly important considering that 71 percent of graduates are women; 45 percent are African American; and 85 percent are low to moderate income.
In addition, Build has graduated over 1,000 entrepreneurs from across Detroit, Michigan and throughout the Midwest, helping graduates expand and sustain their businesses and supporting economic growth in the region. In fact, 75 percent of Build graduates project profits for 2017.
"We have to continue to build an ecosystem that supports entrepreneurs, and provides them with resources to help them work cooperatively together for the greater good of Detroit's small business community," April Boyle, executive director, Build Institute, said in a statement.
"Sixty percent of small business owners across the nation have difficulty understanding and managing government regulations and laws that hinder the success of small businesses. We're here to change that, specifically in Detroit," said Boyle.
Build has been able to help Detroiters start, build and grow their businesses, while simultaneously growing alongside them as an organization. According to a study by the University of Michigan, 99 percent of Build graduates say they are more confident about business knowledge and development after going through Build classes, and 65 percent say they have collaborated with other Build alumni post-graduation.
"Being a Build graduate is a lasting experience and we often continue to support each other long after graduating from the courses," Lana Rodriguez, owner of Mama's Coo's Boutique in Corktown, said in a statement. "In this way, Build has built its own entrepreneurial support system."
Class registration for Build's spring classes begin the week of April 10 and goes through June 5.