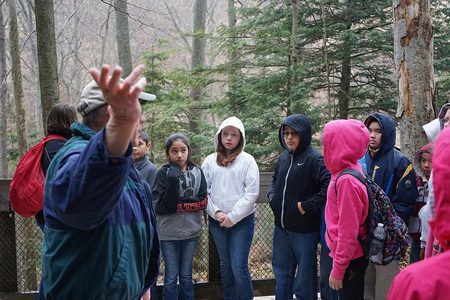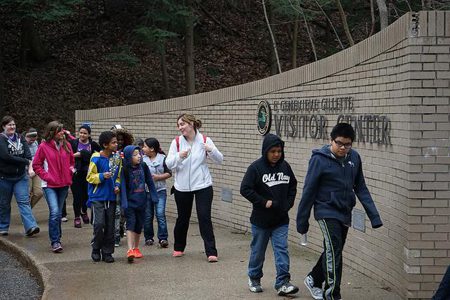 A conversation four years ago between a local company and officials from Grand Rapids Public Schools sparked a unique partnership that the school district says serves as an inspiration for other businesses to get involved in enlightening city school children.
The result of that meeting between Open Systems Technologies (OST) and GRPS is several field trips this Spring to Lake Michigan's Hoffmaster State Park in Muskegon and Rosy Mound Natural Area in Grand Haven for students from 14 GRPS schools.
Each day-long field trip includes round-trip transportation from the school to the parks, lunch and a unique place-based educational opportunity for GRPS students.
In that brainstorming meeting just over four years ago, OST was discussing some partnership ideas with GRPS' John Helmholdt when a comment was made that sparked OST's attention. The comment alluded to the fact that approximately 90 percent of GRPS elementary age children most likely have never seen Lake Michigan.
It was speculated that some students rarely venture beyond the city limits, due in part to transportation and financial constraints. It was at this moment that OST founder Dan Behm offered the idea of supporting a series of field trips to Lake Michigan that, at the very least, allows the children to see the serene, breathtaking shoreline that many of us take for granted.
Behm, now retired and a member of the company's board of directors, continues to support the trips with his wife, Barb and the company itself. OST employees are volunteering to assist with coordination and chaperoning for the trips as well.
"Part of being able to evolve and grow is setting ambitious goals. Four years ago as we brainstormed this initiative, OST's goal was to provide the opportunity for all 1,200 fifth-graders at GRPS to experience a trip to Lake Michigan. It was ambitious, but we dream big at OST. To be able to sit here today and know that we have achieved this goal goes to show that a simple idea can make a difference in the lives of others," said Michael Lomonaco, OST's Director of Marketing and Communications. "We hope that this will inspire students in ways that they never imagined and let them know that there are so many others invested in their success and working to provide opportunities to help them achieve great things in life."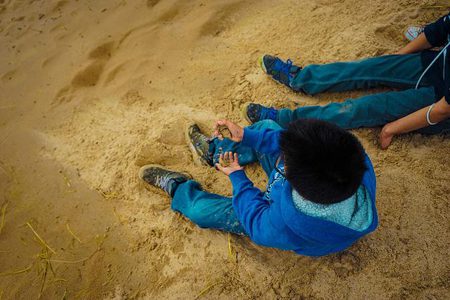 "I want to thank OST for making this opportunity available for our students," says Grand Rapids Public Schools Superintendent Teresa Weatherall Neal. "For the vast majority of these kids, this will be the first time they have ever been to Lake Michigan. This experience will leave a lasting impression on the lives of these children and I am truly grateful that we have community partners like OST who step up to support our kids."
This endeavor serves as a way to expose elementary age children from GRPS to the beauty of Lake Michigan, educating them on environmental science, and demonstrating how area businesses can partner with GRPS in unique and beneficial ways.
OST's initiative with GRPS has increased in scope each year, and the company is considering executing similar partnerships with school districts in its other locations (Minneapolis, Ann Arbor and Detroit).
"Although OST works on a global scale, we are proud to have our company headquartered in the City of Grand Rapids and we're proud to have a standing relationship with many area schools, especially GRPS," notes OST President and Chief Executive Officer Meredith Bronk. "We look at these field trips as another way to strengthen our relationship with our local schools and schoolchildren while demonstrating to other businesses just how creative they can get in collaborating."