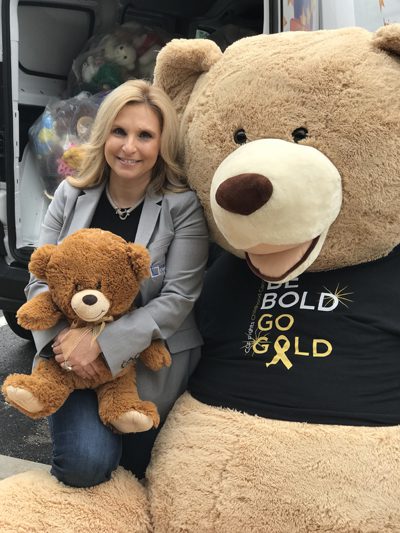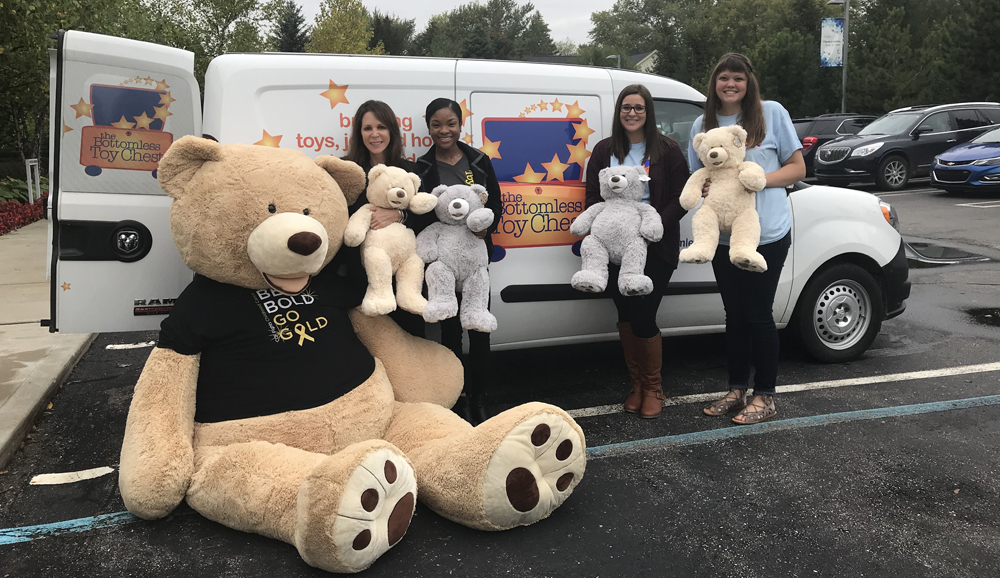 Cornerstone Community Financial's 2nd Annual Teddy Bear Drive has wrapped up with great success, having collected teddy bears and monetary donations for Children's Hospital of Michigan over the entire month of September.
With the help of Bottomless Toy Chest, the drive collected more than double the financial donations from last year, reaching $2,000+, as well as more than 1,000 new teddy bears.
This fuzzy toy is the centerpiece of Cornerstone Community Financial's "Teddy Bear Drive," an event now in its second year. The fundraising event, which runs through the end of September, hopes to collect more than 2,500 new teddy bears as part of Childhood Cancer Awareness Month.
Heidi Kassab, President & CEO, said Cornerstone Community Financial started the annual public teddy bear collection drive to support Children's Hospital of Michigan (CHM) as part of September's Childhood Cancer Awareness Month. All CCF branches served as collection sites for NEW teddy bears of all sizes.
To achieve this year's goal of more than 2,000 teddy bears, CCF has partnered with The Bottomless Toy Chest, a local nonprofit dedicated to bringing toys, joy and hope to sick kids, to accept monetary donations for the purchase of additional bears.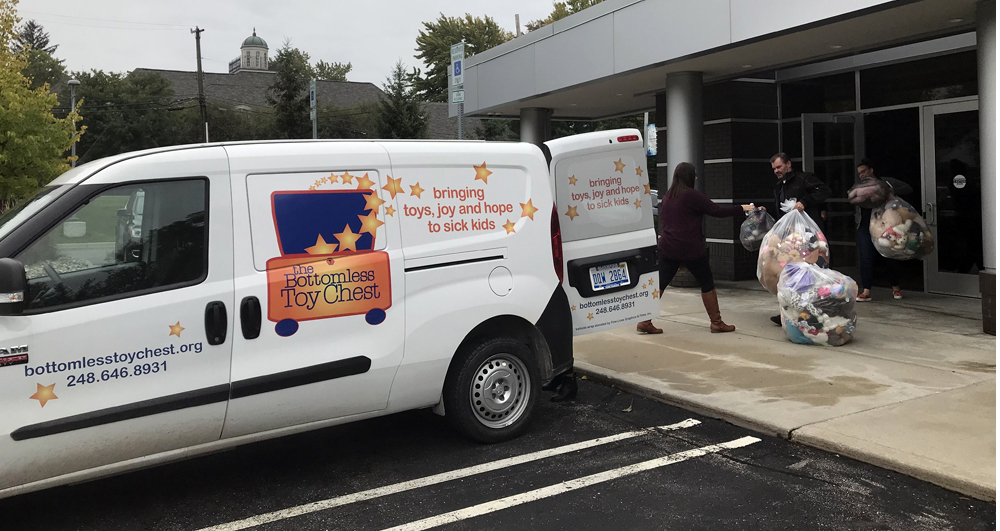 Cornerstone started in 1951 with a group of employees from the Chrysler Corporation's parts division. They obtained permission to start a credit union for their employees. With Chrysler's sponsorship, they sought federal approval to start Mo-Par Federal Credit Union.
The first month total income of $1.18 was earned in the credit union's first "office," located at the desk of one of the founding members. In May 1961, the credit union changed its name to Motor Parts Federal Credit Union (MPFCU), and the Chrysler Center Line, Michigan plant employees and their families were added to its field of membership. Shortly after, a permanent branch was built on Bernice in Center Line, followed by a branch in Perrysburg, Ohio.
Since 1994, the main office has been located in Auburn Hills, one of southeast Michigan's fastest-growing business communities. After being approved for a community charter in October 2003, MPFCU officially changed its name to Cornerstone Community Financial in April 2004 to better reflect its new membership base. Cornerstone has since opened three additional branches; two branches located in Troy, Michigan and one branch located in Royal Oak, Michigan.
Today, Cornerstone Community Financial is a full-service financial institution still owned and operated by its members. To help members reach their personal financial goals, Cornerstone offers financial products and services ranging from share certificates and Visa® credit cards to competitive lending options. It also offers secure services like online banking, mobile banking, and eStatements, as well as innovative deposit products like Choice Reward Checking Accounts.