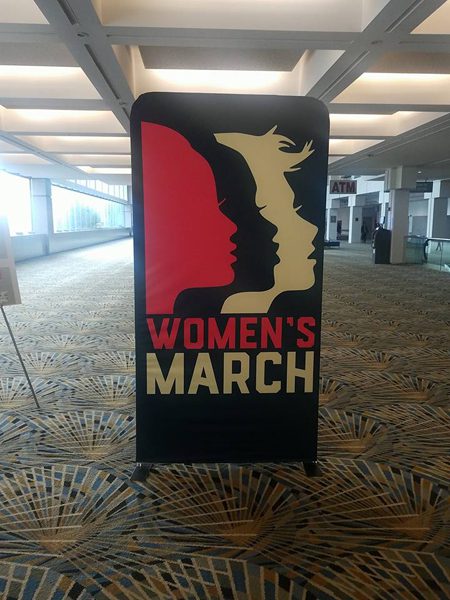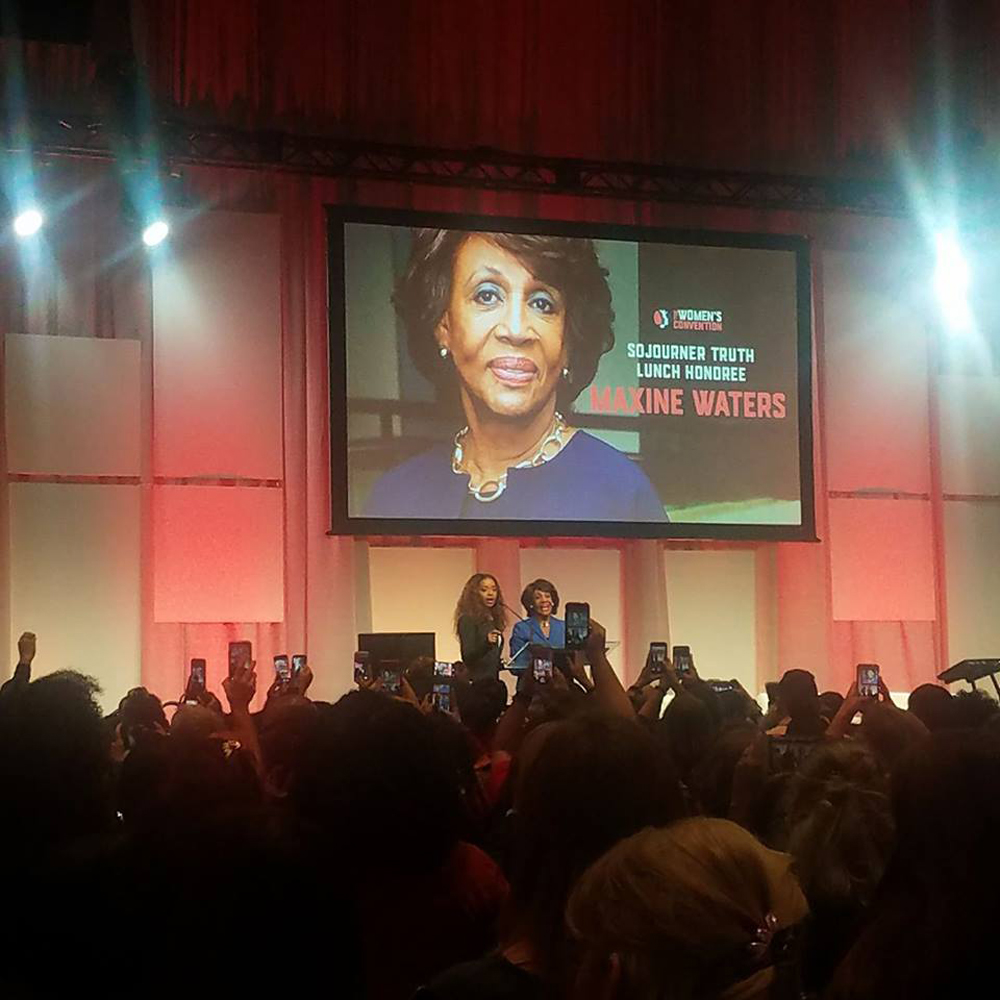 If you could contain the buoyancy, the commitment and the concern that made the January Women's March a landmark event, the Women's Convention at Cobo Arena in Detroit is an ideal companion event where an estimated 5,000 women came up with ways to activate their communities, take back their power and "reclaim their time," according to organizers.
Highlights from the event included a call to action from actress and activist Rose McGowan, demands for change on college campuses in terms of sexual assault, and conversations about how women need to elevate their participation in local as well as national politics in light of the unprecedented win by Donald Trump in the 2016 Presidential election.
Women crowded the conference rooms and meeting halls, creating standing-room only crowds for speakers including "Me, Too" campaign creator Tarana Burke, U.S. Senator Debbie Stabenow of Michigan and U.S. Rep. Maxine Waters.
"Not until every woman and girl reaches her potential will American reach her potential," Senator Kristen Gillibrand told convention goers, earning roars of approval from the largely female audiences attending the event. One observer commented on social media after the evening's speakers: "I'm clapping so hard my hands hurt."
From their t-shirts to signs to passionate debates in hallways, panel discussions and meeting rooms, women gathered in hope of taking the energy from the Women's March and turning it into political clout, community organizing and individual empowerment. Chants of "Fired Up! Ready to Go!" filled the auditoriums as women raised their voices in celebration of the messages they heard throughout the event.
Blogger and writer Amber Ogden said she attended the event to learn more about what she could do to help women from all backgrounds move forward together.
"I attend conventions and spaces similar to the women conventions often and I always feel pumped upon arrival, but heavy leaving, even during, because I never leave with instructions on what to do next. We have tons of conversation around tough subjects, but what's next after the conversation," Ogden said. "I felt relieved to know exactly where my donation dollars go. I sat next to a 17-year-old high school senior from California that received a full ride scholarship to attend. Come to find out 700 scholarships were given total."
Seeing so many young people at the conference also was inspiring, Ogden said.
"I am overjoyed with the presence of our youth. There were multiple workshops/sessions for our youth to have a space to be progressive in their own way," Ogden said.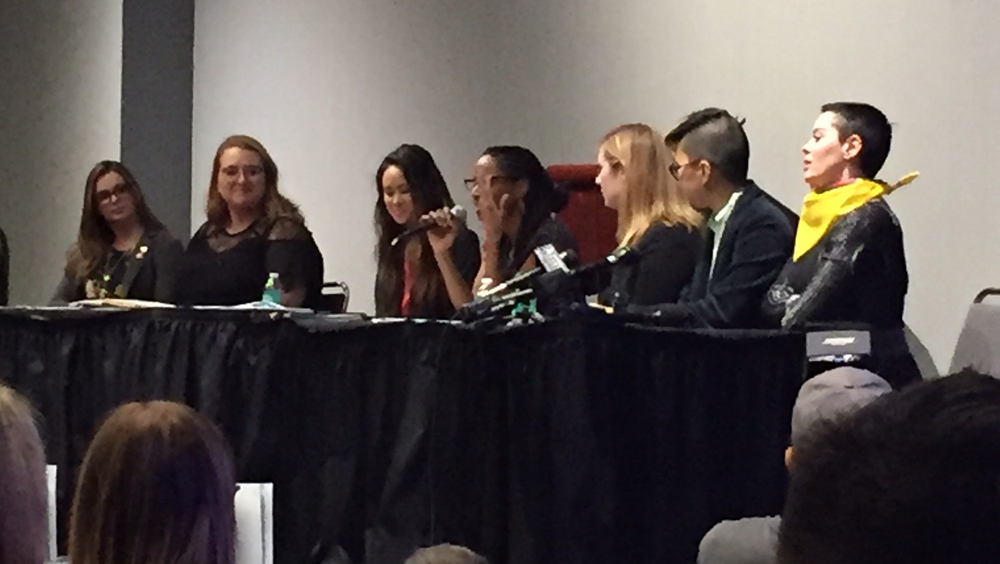 Rose McGowan, one of the most vocal in the sexual harassment claims against producer Harvey Weinstein, spoke out about Rose Army, her struggles with "triggers" in the wake of the Weinstein scandal and about how women need to take their power back from harassers in a passionate speech at the Women's March Convention on Friday.
What was interesting was how the celebrity speakers listened, responded and participated in the workshops and discussions taking place at the event. The surprise addition of McGowan, the outspoken critic of Hollywood, Ben Affleck and Harvey Weinstein, to the agenda brought new energy to the Women's Convention, adding a sense of current events given the scandal around sexual harassment and assault in Hollywood.
McGowan, whose shaved head and defiant words drew cheers from the crowd of women attending the convention at Cobo Arena, talked about how her silence after Weinstein's attack has caused her pain, but that time is now past.
"We are free we are strong we are one massive collective voice," McGowan said. "That is what Rose Army is about. It is about all of us being roses in our life. Not me! The actual flower. Because we have thorns. Our thorns carry justice. And our thorns carry consequence. No more will we be shunted to the side. NO more will we be hurt. It's time to be whole. It's time to rise. It's time to be brave."
Actress Amber Tamblyn joined McGowan on the sexual assault on campus panel and she noted that she is part of the #RoseArmy, or women who speak up about harassment and assault. Tamblyn publicly spoke up against actor James Woods and his harassment, putting her on the radar as a vocal opponent to Hollywood's shaming of women who speak up about abuse.
Tamblyn at a separate panel on women, film and media, told the audience that she has decided to move away from making other people's work. Rather, she is focusing her art on subjects and issues that matter to her and to women of all colors. Hollywood's shallow representations will no longer be adequate, the actress added.