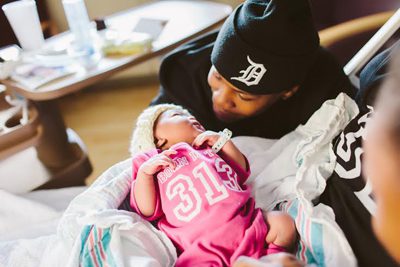 Every baby is something to be celebrating – a fresh start, a new life and a person who will bring lots of love to the world.
The iconic retailer Pure Detroit – known for its "Detroit Love" – will celebrate lots of new lives in Detroit with its third annual 313 Day March 13. This year, Meijer is proud to sponsor Pure Detroit's #313Day by providing diapers, wipes, shampoos and more to mothers on this special day. In addition, fresh flowers and other gifts will be provided.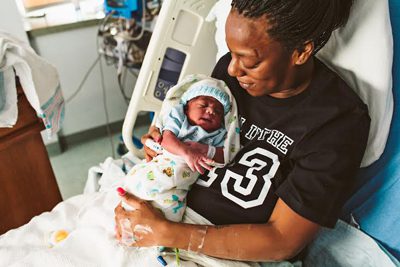 While it's an adorable day, the backbone of 313 Day is to raise awareness to Detroit's infant mortality rates. In the core of the city, DMC Hutzel Women's Hospital delivers more babies than any hospital in the state and is at the forefront of research into preterm birth — the primary cause of infant deaths. In addition, DMC Sinai-Grace Hospital acts a vital anchor in its northwest Detroit neighborhood.
Starting at midnight, babies #BornInThe313 on Friday, March 13 at DMC HarperHutzel and SinaiGrace hospitals will be outfitted with a "Born In The 313" onesie from original local culture shop Pure Detroit — blue for the boys, pink for the girls. Ob/Gyn staff at both hospitals will be sporting Pure Detroit apparel.
"We're repopulating the city one baby at a time," says Ryan Patrick Hooper, creative director for Pure Detroit. "It's an honor to welcome the newest citizens of Detroit in the most fashionable way possible. It's a tradition we hope to carry forward for years to come with our amazing partners at Detroit Medical Center and Meijer."