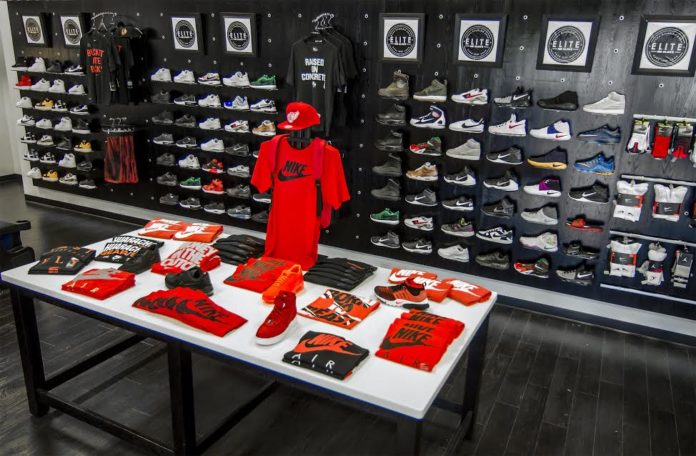 Some names are legendary in retail, and when you hear them you instantly think you know everything about those stores. A good example is Mr. Alan's, a longtime sneaker and sports-apparel chain.
But today's Mr. Alan's is a far different place than it used to be when it was founded more than 40 years ago. Today, the Redford-based chain is renovating its locations, adding new merchandise and brands as well as opening five new stores in Michigan through April 2017.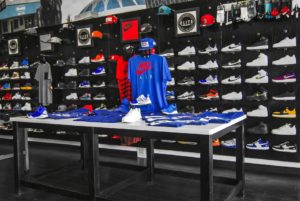 Its first new store in Lansing on West Saginaw opened recently, and it is the company's first location in that city, said CEO Jacob Bishop. Mr. Alan's currently has 13 locations in Detroit, metro Detroit, Ann Arbor, Grand Rapids and Flint.
"Our business plan over the next two years is to really aggressively grow in the Michigan and the Detroit marketplaces," said Bishop, who described 2017 as a "busy and exciting year for our company."
Moving into the Lansing market has personal significance for Jacob as both he and his brother Adam Bishop, who is co-president of the Mr. Alan's company, attended Michigan State University.
The four other Mr. Alan's stores set to open soon are: West Bloomfield in early March followed by the first Mr. Alan's Outlet Store in Detroit, another store in Clinton Township and a second Grand Rapids store, all by the end of April 2017.
In the last four years, Mr. Alan's has undergone a dramatic rebranding and remodeling process, positioning itself as a destination for sneakerheads and sports fans.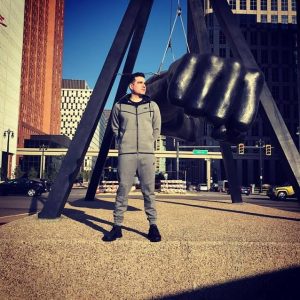 "We've really focused on our stores; every one of them has been gutted and completely remodeled," Bishop said. "They've got a nice, clean look that is on trend. We also have our most dynamic mix of products ever, including high-end sportswear. … It is all part of our evolution from a casual shoe company to a high-end sportswear business."
The expansion and success of the company has followed the trajectory seen in the growth of the sneaker industry; in 2016, market research company the NPD Group determined that the U.S. athletic footwear industry grew by 3 percent, a continuation of the annual year-on-year increases in the industry.
Mr. Alan's prides itself on holding unique and fun events for customers, such as pre-dawn parties, entertainment with movies, costumed characters, and meet and greets with celebrities. Recent merchandise releases that have seen customers lining up outside stores, sometimes overnight, include Kanye West Adidas Yeezy Boost 350 V2 sneakers and exclusive limited edition Starter jackets celebrating Detroit sports teams.
Mr. Alan's holds its focus on four main values: relationships, innovation, consistency and experience. The company carries over 50 different brands and vendors, including five local vendors, which resonates with its customer base. Mr. Alan's also operates a boutique-type sneaker store, POGO, located in Birmingham, Mich., and four Soles, Inc. stores located in southern Florida.