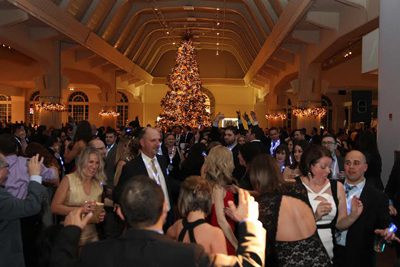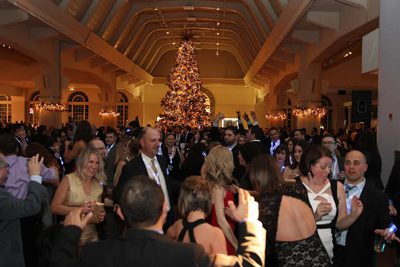 Talk about your happy holidays: The staff at United Shore in Troy are what some might call professional celebrators.
United Shore celebrated a tremendous year in 2014 – the second-best in company history, even in the slowest mortgage production year of the century – by rewarding its team members with pretty impressive prizes at this year's holiday party. The success was headlined by momentous sales in November, which ranked as the fourth-highest single-month total in 28 years of business.
United Shore, one of the nation's largest and fastest-growing mortgage lenders, has long prioritized a family-oriented culture and uses its annual holiday party as a platform to show recognition and appreciation for its people. The company rented out the entire Henry Ford Museum in Dearborn on a recent Friday evening for its team members to enjoy a night of appreciation.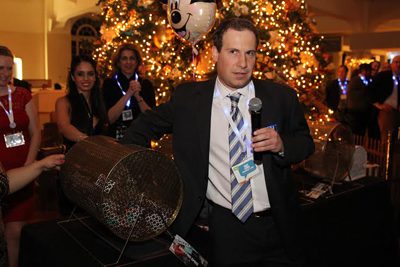 The evening offered live entertainment from the Mega 80's, a strolling dinner and full access to the museum's exhibits. The party was headlined by a raffle that gave all team members the opportunity to win awe-inspiring prizes, including:
A $2,000 holiday shopping spree – what was slated to be one winner turned in to three when CEO Mat Ishbia created a "surprise and delight" moment by drawing two additional winners
Lions Getaway – all-expenses-paid trip to Chicago for the Dec. 21 game between the Detroit Lions and Chicago Bears
Disney World Experience – four tickets for a five-day, four-night all-expenses-paid vacation to Disney World
Free lunch for a year in the company's on-site UCafe, plus naming rights to a conference room for 2015
Pistons Ultimate Entourage Experience – trip for two to travel with the team on Dec. 21 from Detroit to New York to watch the Pistons take on the Brooklyn Nets at the newly built Barclay Center
Additionally, United Shore will incorporate a new "12 Days of Giveaways" contest to demonstrate team member appreciation and serve as inspiration to close the year on a high note. Over the course of 12 days, the company will give away daily prizes valued at approximately $100 as a reward for a year of hard work and inspiration for continued efforts.
"Our people are the epicenter of our culture at United Shore," said Mat Ishbia, president and CEO. "The past 12 months have been immensely successful, including outstanding sales numbers and a tremendous commitment by all of our team members to our corporate pillars. We really wanted to up the ante this holiday season to celebrate the efforts and achievements of our entire team."
United Shore is well-recognized for driving a favorable work environment, having received several notable awards, including: Best and Brightest Companies to Work For in Metro Detroit; "Best of the Best Overall" by Best and Brightest; Detroit Free Press "Top Workplace"; and an Inc. 5,000 Fastest Growing Company.