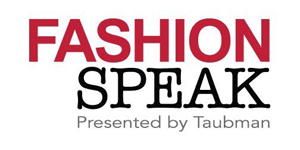 Fashion is much more than wearing beautiful clothing – it is the business of making those items, accessories and jewelry in addition to marketing, retailing and warehousing those goods. That is why an event like FashionSpeak, this year featuring fashion guru Stacy London, is so important to Michigan's future.
FashionSpeak, the state's largest conference for the fashion industry, is set for Thursday, Oct. 12 at the One Woodward building in Detroit. Created by Detroit Garment Group and presented by Taubman, this one-day conference brings together nationally recognized experts in fields crucial to the success of the fashion industry, each conducting a 70-minute workshop centered around the business of fashion.
DGG's conference mission is "Keep Michigan Talent in Michigan". That goal is achieved by giving both students and professionals the tools, education and resources to be better business owners, which in turn results in job creation and a stronger fashion industry in the state. Each year this event sells out with 250 attendees coming together to learn, network with their peers and be inspired.
Having Stacy London – known nationally for her role on the television program "What Not to Wear," is a true highlight, said Karen Buscemi, president of DGG. She is excited to hear what London has to say about today's industry as well as that of the other impressive speakers.
"She's not afraid to be honest and put herself out there," said Buscemi, who helped create DGG and FashionSpeak. "Every year, we try to mix up our speaker lineup and give people different perspectives. There's so much going on in the fashion industry in Michigan, and we want people to explore all of their options."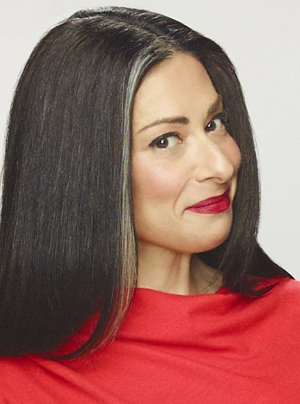 Attendees include fashion and accessories designers, photographers, bloggers, wardrobe stylists, fashion retailers, students and more.
• Opening remarks delivered by Lori McGhee, Taubman Group Director, Specialty Leasing
• "Finding an Investor" – Jon Lewis, Chairman, Project I, https://www.projecti.us
• "Utilizing a Fulfillment Center To Scale Your Business" – Jordan J. Lindberg, Ph.D., Executive Vice President, eFulfillment Service, Inc., www.efulfillmentservice.com
• "The World of Wearable Tech, and How To Incorporate It in Your Designs" – Anina Net, developer of the 360Fash Tech Kits, and founder of 360Fashion Network, www.360fash.com
• "Using SEO (and other means) to Drive Customers To Your Website." – Kevin Krason, Founder and Chief Visionary Officer, www.biznetdigital.net
• "Keynote Speaker" – Stacy London, fashion expert, style correspondent, co-host of TLC's What Not to Wear and host of Love Lust or Run, brand ambassador for Massini by Stacy London at Meijer and New York Times Best Selling Author of The Truth About Style
DGG describes itself as "fueling Michigan's fashion and industrial sewing communities" to ignite its economic impact. Its vision is to make Michigan for the cut and sew industry through education, job creation, professional incubation and business attraction.