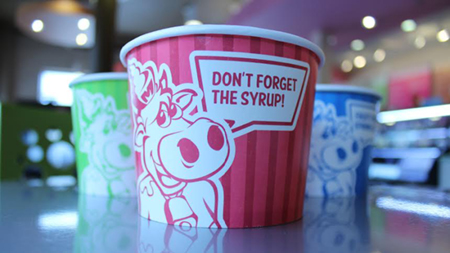 A name is a key part of any business – what you call your company defines who you are, what you stand for and what your customers will think of you from that moment forward.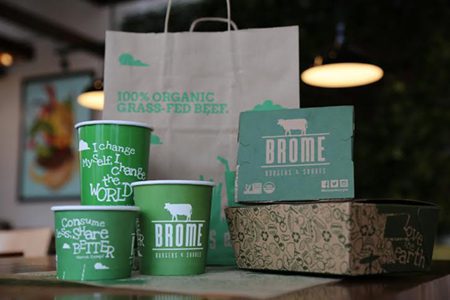 That is why Oliver Nasralah took his decision to create a new name and brand identify for his enterprise so seriously. His decision – and the steps he took to get there – is a great lesson to any business owner about what it means to define your marketing, your niche and your potential client base.
Recently, Nasralah restructured his firm from HUI Design Group, a business he founded in 2012, to become Hallarsan Group. The name change came about as a result of the many changes his company has gone under over the past four years, Nasralah said, and he is excited about how the name change will affect the business in the future.
"The company has undergone tremendous growth and change over the past year—our portfolio increased in size, we added team members, our services diversified—we really became a new company," said Nasralah. "The new name and brand are an effective way to communicate to potential clients who we really are."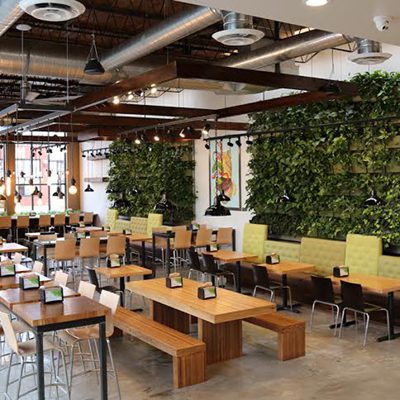 It was a process Nasralah took very seriously – he wanted to make sure it was the right decision. After all, a name change can be jarring for some who were previously familiar with the business as an on-going concern.
But with all of the additional services the company was offering, especially adding structural and architectural work, Nasralah said he felt compelling to go ahead with the project.
That said, it took time. Nasralah laughs a bit about that now, noting how rebranding his own company was challenging. "It was kind of like the shoemaker's children having no shoes," he joked. But going through the process has made him more emphatic to the way it affects his clients, new and old. Sitting down and talking to clients has always been an important part of discovering who they are, he said. But that is even more important to him now.
The Hallarsan Group is an independent design agency located in Dearborn. The studio is known for creating brands that people can connect with through a diverse array of media. Services include traditional advertising, shopper marketing, trade show strategy, illustration, identity, editorial, graphic, product design, web design, and architectural and interior design.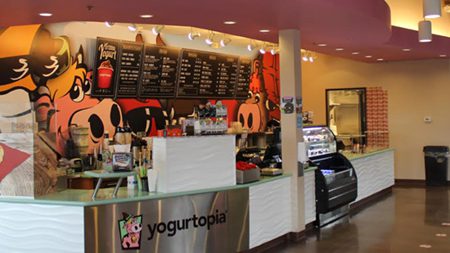 The Dearborn design group behind brands like Yogurtopia, Brome Burgers and Shakes and Brera Pizza and Salad Co. is unique from traditional branding agencies in that they offer architectural and interior design services, in addition to brand development and marketing, Nasralah said. This allows the firm to deliver an all-encompassing brand experience that is consistent across all platforms.
These clients have turned to Hallarsan to custom create everything from the brand's logo and website to the restaurant's interior design and elements like takeout bags and disposables. Everything—from the door customers walk through, to the chairs they sit in, and even the spoons they eat off of—is hand-picked by the Hallarsan Group to create an unparalleled brand experience for the consumer.
So while change is difficult, it means more business going forward, Nasralah hopes. To keep up with demand, Nasralah expects to hire three more employees over the next six months. The team is currently four members strong.