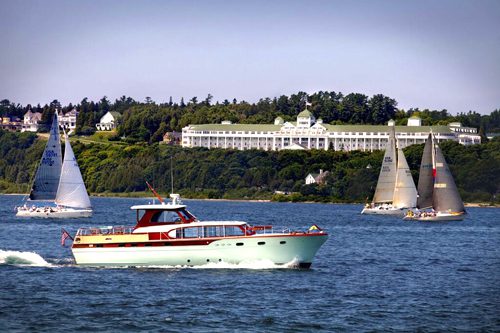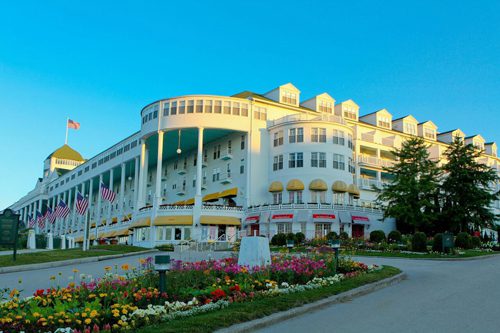 It is one of Michigan's most iconic buildings: The Grand Hotel, the stunning century-old hotel that symbolizes summer, cool porches, hospitality and family fun.
Its third-generation caretaker, R.D. (Dan) Musser III, serves as both president of the state's "summer hotel" but also as its spokesperson in many ways. He takes on this role with grace, elegance and heart, representing both his family and the Island as an ambassador of grand travel – a time when people dressed up for dinner, strolled the grounds and spent time together.
As a businessman, Musser was recently recognized as the EY Entrepreneur Of The Year 2016 Award in the Family Business Category for Michigan and Northwest Ohio. Musser was selected by an independent panel of judges. The award was presented at a special gala event at the Detroit Institute of Arts in June.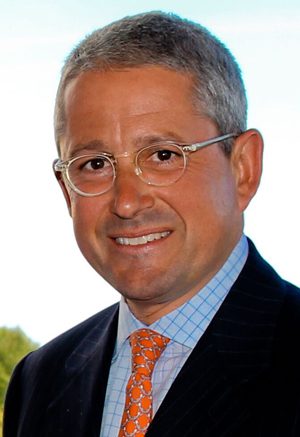 The award recognizes outstanding entrepreneurs who demonstrate excellence and extraordinary success in such areas as innovation, financial performance, and personal commitment to their businesses and communities.
"This award is recognition of the intense effort that our entire staff puts in every day to deliver the high standard of service that Grand Hotel is known for," said Musser. "We are grateful for this recognition of the year-round effort that goes into maintaining the best of Grand Hotel's traditions, while growing the legacy of this ever-evolving 129-year-old family business."
A key factor in Grand Hotel's continued presence as an iconic destination known throughout the world is the continuity that comes from having members of the same family at the helm for the past 83 years.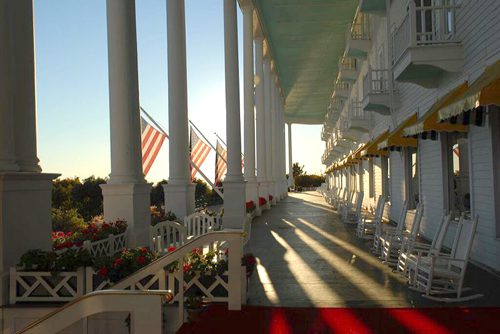 Musser is the third generation of his family to run the hotel, having started full time in 1986. He worked his way up through every department to gain a thorough understanding of all aspects of running the hotel, serving as kitchen assistant, bellman, bartender, bar manager, front desk clerk, front desk manager, reservations manager and vice president. He has been president since 1989.
Grand Hotel, America's Original Grand Hotel, has been one of America's premier summer vacation spots since it opened on Mackinac Island July 10, 1887, to receive vacationers who arrived by lake-steamer or by rail. Today the island is accessible only by ferry or airplane. No motorized vehicles are allowed, and the preferred modes of transportation are by bicycle and horse-drawn carriage. The 390-room hotel is a National Historic Landmark and a proud member of Historic Hotels of America.
As a Michigan and Northwest Ohio award winner, Musser is now eligible for consideration for the Entrepreneur Of The Year 2016 national program. Award winners in several national categories, as well as the Entrepreneur Of The Year National Overall Award winner, will be announced at the Entrepreneur Of The Year National Awards gala in Palm Springs, California, on November 19, 2016. The awards are the culminating event of the Strategic Growth ForumTM, the nation's most prestigious gathering of high-growth, market-leading companies. The US Entrepreneur Of The Year Overall Award winner then moves on to compete for the World Entrepreneur Of The Year Award in Monaco, June 2017.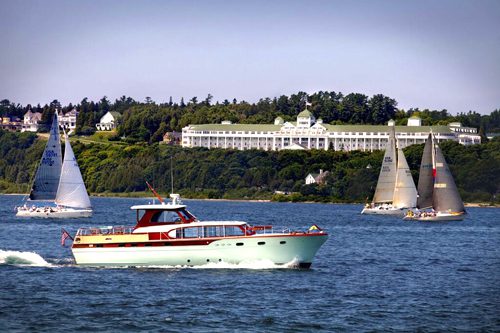 Since 1986, EY has honored entrepreneurs whose ingenuity, spirit of innovation and discipline have propelled their companies' success, invigorated their industries, and benefited their communities. Now in its 30th year, the program has honored the inspirational leadership of such entrepreneurs as Howard Schultz of Starbucks Coffee Company, Robert Unanue of Goya Foods, and Mindy Grossman of HSN. Recent US national winners include Reid Hoffman and Jeff Weiner of LinkedIn; Hamdi Ulukaya, founder of Chobani; and 2015 winners Andreas Bechtolsheim and Jayshree Ullal of Arista Networks.
Corp! Magazine's feature story on the Grand Hotel and its history is available here.