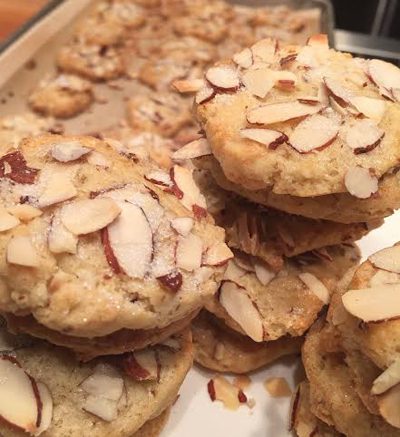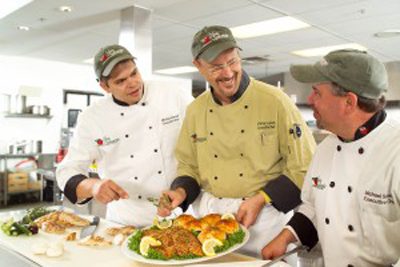 There are few foods that symbolize the holidays as much as a plate full of cookies. No, it's not a yummy plate full of just chocolate-chip cookies, either. To make it a true holiday plate, it has to have a variety of tastes, textures and colors, giving the eaters a mix of sugar, nuts and jelly.
Drooling yet?
That's where Chef Pete comes in to help. Pete Loren is the brains behind the recipes found at Nino Salvaggio International Marketplace stores and online. And as director of culinary development, Loren is a big believer in holiday traditions.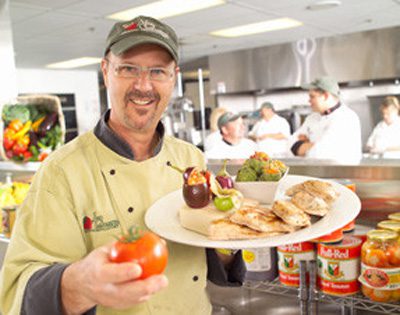 "Among those that I enjoy the most is the making and baking of desserts and treats for parties, gift giving and well…in all honestly, just to feed my face," Loren said. "The holidays are my yearly excuse to throw all dietary caution to the wind, break out the butter, flour, sugar, eggs and whatever else is necessary to make batches and batches of my favorite indulgences."
For him, there is no better indulgence than cookies. Cookies are a great gift idea as well, Loren added, because cookies are rather "shelf stable" and can be offered up in tins or beautiful packages.
"No matter how busy I am, I always seem to find the time to fire up the oven and make a day or two of it," Loren said.
To that end, here are some nut-based cookie recipes to try.
Pecan Balls
Makes about 24 – 1" Cookies
8 oz (2 Sticks) Salted Butter
2 Cups  All Purpose Flour
2 Cups Pecan Pieces, Finely Ground
1/4 tsp Ground Cinnamon
2 tsp PURE Vanilla Extract
1/4 tsp Salt
1/2 Cup Granulated Sugar
1 Cup Powdered Sugar
1. Mix all ingredients (EXCEPT POWDERED SUGAR) together in a food processor until just uniformly mixed.
2. Wrap dough in waxed paper or plastic wrap and chill.
3. Roll dough into one-inch balls and space two inches apart on a lightly greased cookie sheet.
4. Bake cookies in a pre-heated 375 F oven about 15 minutes or until cookies appear to look cracked on the surface and are golden brown.
5. Allow cookies to fully cool and then roll in powdered sugar. Serve.
6. Cookies can be stored in an air tight container for up to three weeks.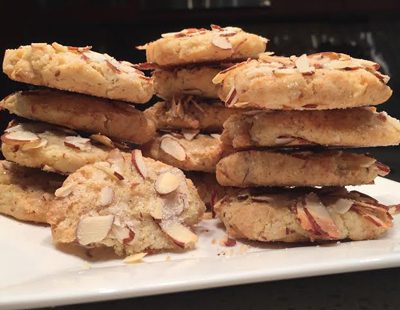 Crispy Almond Cookies
Makes 24 Cookies
1 3/4  Cups All-purpose flour
1 tsp Cream of tartar
1/8 tsp Salt
1/2  Cup Shortening (such as Crisco)
3/4  Cup Granulated sugar
2 Extra Large  Eggs
1 1/2  tsp Warm water
1 1/2  tsp Baking soda
1/2  tsp Almond extract
2 TBSP Milk
1/2 Cup Ground almonds
1/2 Cu Sliced almonds
1. In a large bowl, cream together the shortening and sugar.
2. Separate the eggs and refrigerate the whites.
3. Mix in the egg yolks and almond extract into the creamed shortening and sugar.
4. Dissolve the baking soda in the water, and stir into the creamed mixture along with the milk.
5. Combine the flour, cream of tartar and salt; gradually stir into the sugar mixture.
6. Stir in the ground almonds.
7. Roll the dough into a log about 1 1-2 inches in diameter.
8. Wrap in waxed paper and refrigerate for at least four hours.
9. Preheat oven to 375 degrees F.
10.  Cut the dough into 1/4 inch thick slices and place two inches apart on ungreased cookie sheets.
11. Brush each cookie with beaten egg whites then sprinkle with the sliced almonds and with sugar.
12. Bake for approximately 12 minutes or until lightly colored.
13. Let cool on wire racks.