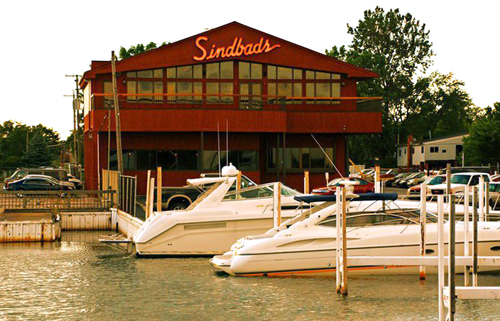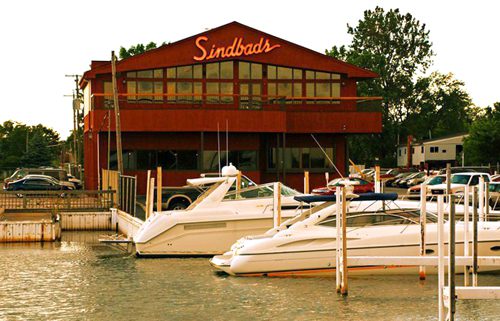 Here's a little Detroit history for you: Did you know what Sindbads Restaurant and Marina – which turns 65 this year – was once the site of a Prohibition-era speakeasy?
And, yes, it is named after the best-known sailor in history. That's quite a namesake for this family-owned icon of Detroit's shoreline.
Sindbads got its start in February 1949 when two brothers-in-law, "Buster" Blancke and "Van" VanHollebeke, decided to open a small eatery on the Detroit River. The idea was to provide a marina for boaters to come off the water and enjoy a home-cooked meal and their favorite beverages.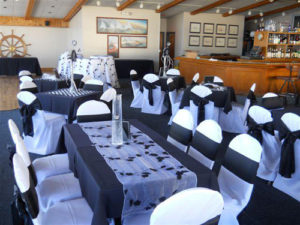 Its Sohar Room – which is named after Sindbad's ship – above the restaurant has a panoramic view of the Detroit River and Belle Isle. With its bar and outdoor patio, it has become a favorite year around for meetings, private functions and the Gold Cup Race in July.
Its menu is still true to its customer favorites, such as Angus steaks, half-pound hamburgers, fresh seafood and its famous Clam Chowder. Its focus is on Americana, but it is always looking for new food offerings by request.
"We like to say we serve everything from great burgers to surf and turf, from Angus beef, tender pork chops, chicken dishes, a good selection of sandwiches, salads, and fresh seafood, including our succulent perch," says Marc Blancke, president and owner since buying out his Uncle Van in May 1985.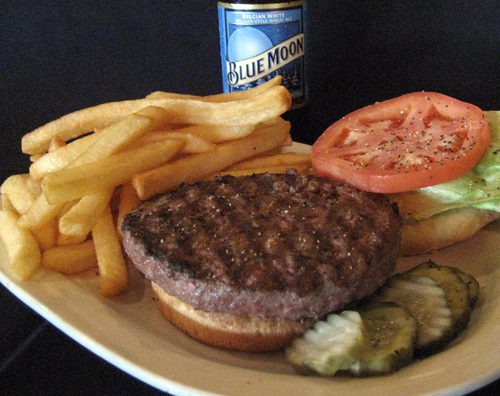 New for 2014 is the addition of beers on tap for the first time. To celebrate its anniversary, they are offering meal specials such as a "Two for $30" menu with appetizer as well as half price on its "big burger." Also, they recently rehabbed the antique tug boat, and rumor is it is looking great.
"The key to Sindbads success is providing the freshest food possible, all at affordable prices, and all in a comfortable non-pretentious atmosphere where people feel at home," Blancke says.
"We are truly a family restaurant which includes my brother Brian, and sisters Denise and Linda. We also have wonderful employees that have been with us for many years," Blancke adds.
Having locally produced food also has made Sindbad's a must-try for seafood lovers, Blancke says.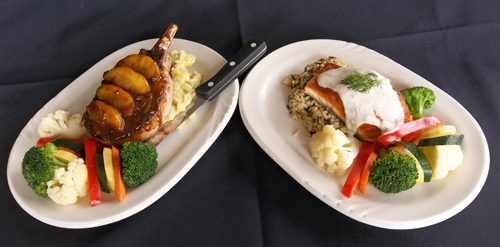 "All of our food is homemade in-house and seafood is one of our specialties, as it is flown in fresh from Foley's in Boston," says Blancke. "Our scallops are the best you can find because they are natural and not soaked – they're just fresh out of the water, packaged in ice and flown in. The difference in flavor is amazing.  Our pickerel and perch come right from Kingsville, Ontario to United Fish in the Eastern Market, the day they bring the fish in is the day we receive it. We pride ourselves for the freshness of our fish."
Sindbads is about 15,000 square feet with room for 285 seats on the main floor and about 180 seats in the Sohar Room, along with a balcony that seats 45. There are 84 wells, 34 of which are for guests and over nights. The marina can accommodate three 70 footers and one 120 footer on the outer wall. Sindbads Restaurant & Marina is at 100 St. Clair in Detroit.
SINDBADS COQUILLES ST. JACQUES
Ingredients:
8 ounces unsoaked sea scallops
1 ounce diced leeks
1 ounce wild mushroom Blend
1/2 tsp garlic
1 ounce white wine
4 ounces heavy cream
salt and pepper
clarified butter
Heat sauté pan over medium heat and add scallops. Saute until golden brown on one side,
flip them and add leeks, wild mushrooms and garlic and sauté for a short while. Add/de-glaze pan with white wine and add heavy cream, salt and pepper and reduce sauce by half
Serve with mixed veggies of your choice or brown rice.