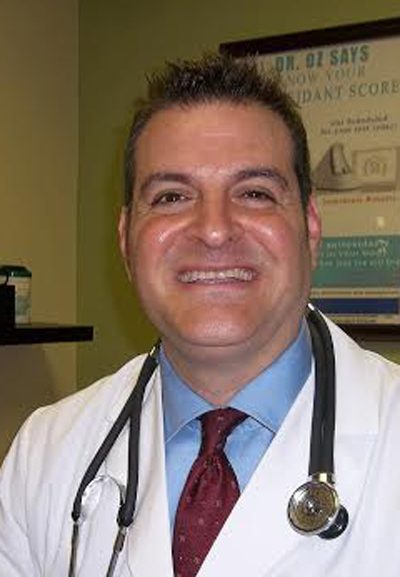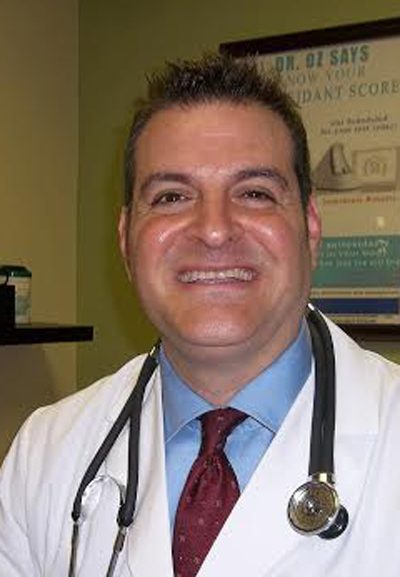 Working long hours at home or in an office can be a pain in the neck – literally. And that is where Dr. Anthony Paternoster comes in.
After many years of schooling and years of practice honing his craft, Paternoster recently opened a practice at the Troy Neuropathy Center in Troy, MI.
Paternoster provides all the services one would typically receive at a chiropractic office, and because of his advanced education and training, he works with medical neurologists, neurosurgeons, spine surgeons, podiatrists, and vascular surgeons for patients suffering with complex conditions of the spine and brain.
His work has taught him one thing for sure: People don't do enough to ensure their body is taken care of while they're using their minds at work.
"My advice for individuals whose job involves sitting or standing on their feet all day is to walk around a little bit to increase the circulation to their legs and take plenty of breaks," Paternoster said. "Stretching is very important and will help reduce stress on the back and legs."
Also, people need to understand that keeping themselves in shape will help them at home and at work.
"Exercise is another great way to lower stress levels and stay healthy. Also, instead of sitting in an office chair, try sitting on an exercise ball in order to minimize stress to your low back and entire spine," Paternoster added.
One of the main health problems affecting the patients Paternoster sees is people with peripheral neuropathy. Some of the signs and symptoms for peripheral neuropathy are loss of temperature sensation, weakness in the arms, hands, legs or feet, burning pain, pins and needles, numbness, loss of vibration sensation and restless legs. Neuropathy can be caused by diabetes, chemotherapy or injuries.
"I had a patient who had trouble walking due to low back pain radiating down the right leg and down into the right foot," Paternoster said. "After several chiropractic treatments the pain subsided and nearly diminished. The patient then developed weakness in the right leg and couldn't take a full step when walking. I applied muscle resistance physiotherapy to the patient's right leg to increase strength. After a couple of weeks the strength returned and the patient was able to walk normally again."
Paternoster studied at Wayne State University and earned a Bachelor's of Science Degree in Psychology focusing on cognitive learning and neuroscience in the pre-medicine curriculum. He also attended the Carl S. Cleveland School of Chiropractic of USC in Los Angeles, California to obtain his Doctor of Chiropractic degree. He completed his post-graduate studies at the Carrick Institute of Graduate Clinical Studies of Neuroscience to become a Board Eligible Chiropratic Neurologist.  He continued his post-graduate education by doing a Clinical Functional Neurology Residency with Dr. Michael Husmillo at Optimum Chiropractic Neurology Center.