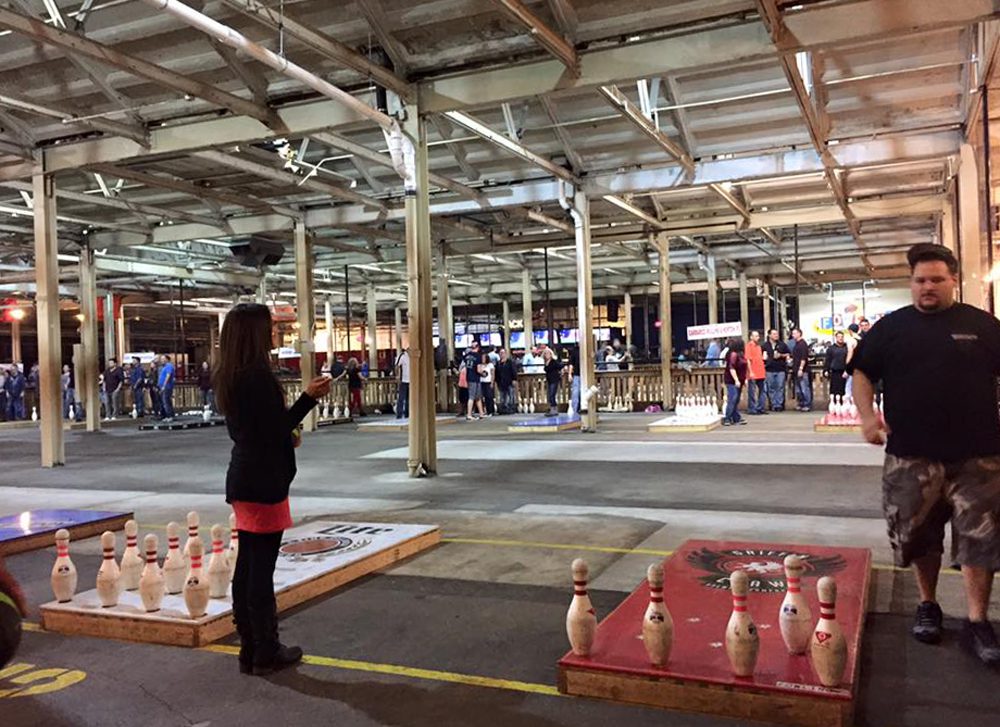 Let's say you accidentally create a game. Let's say you and your friends fall in love with it and share it with others. Let's say you start a small business that grows beyond your imagination. That would be Hamtramck's Fowling Warehouse.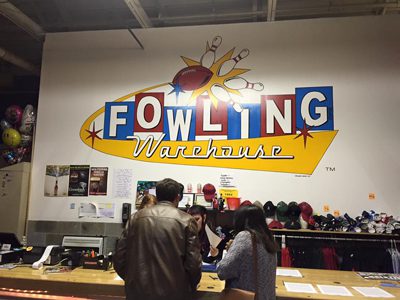 It's a sport like no other, mixing a football with bowling pins for a game that requires skill, accuracy and a sense of humor. Everyone can play it, so it is ideal for families, couples on date night, corporate outings and business parties.
Since the 20-lane, 34,000-square foot space officially opened last December, hundreds of people have streamed through its doors to play this unconventional game.
"It's not football. It's not bowling. It has aspects of lots of different games, and that's why people like it," said owner Chris Hutt, a former commercial brick supplier whose wife Noni recently left her job as a beauty supply retail store manager to work at the Fowling Warehouse full time.
Hutt works with people to get their game on point. He helped me figure out that I was holding the football all wrong. I tried palming the middle; he said I should be at the end of the ball. You put your index finger on the tip and grasp the rest of the football with the remainder of your hand. Then, launch it at about 11 a.m. on the clock with a complete follow through. Simple, right?
"The most common sentence heard in here is, 'This is harder to do than it looks.' We should paint it on one of the walls," Hutt said. "The bottom line is it's you versus the pins."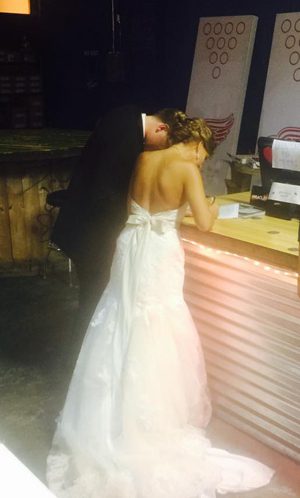 Hutt and the rest of the staff are happy with how well the sport has been received by the local community, and the plan on growing the Fowling Warehouse as a business even further. Until then, they are hosting new tailgating events, like one planned for Sunday. Free fowling from 8 a.m. to noon, barbecue on site as well as NASH country radio station for specials and other fun events. The public is welcome and then some.
"Our most important policy is the first one on our door: No knuckleheads," Hutt said. "We don't care where you're from. We don't care who you are. You've got to be nice and you're welcome here."