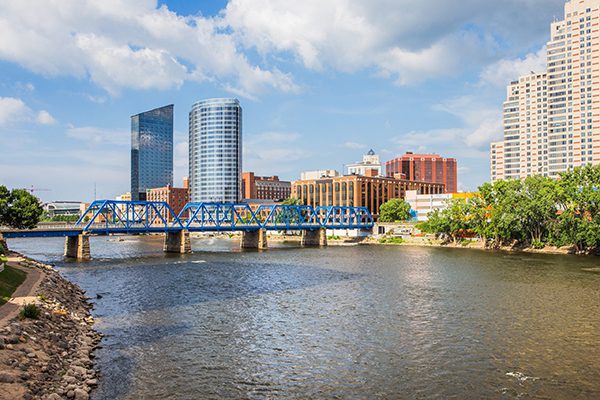 GRAND RAPIDS – Popular finance news website Yahoo Finance cited Grand Rapids as one of the best cities to start a career in technology.
According to the website's story, "The pandemic accelerated the tech industry's exodus out of its ancestral homeland of Silicon Valley." With remote work becoming the norm, the workforce can move anywhere in the country, especially somewhere with a better cost of living.
Andrew Lisa, the article's author, chose Grand Rapids as one of these emerging hubs. Lisa goes on to reference The Right Place's tech strategy for the Greater Grand Rapids area, and that Grand Rapids will be "the most significant tech cluster in the Midwest by 2031. It is currently estimated "that 5% of the economy and 5% of the jobs in Grand Rapids are currently in tech — and they're on pace to double those numbers to 10% each within a decade."
The ranking comes out just a few days before The Right Place announced its 10-year technology strategy that aims to position the region as a leading tech cluster in Midwest by creating 20,000 new jobs in the tech sector.