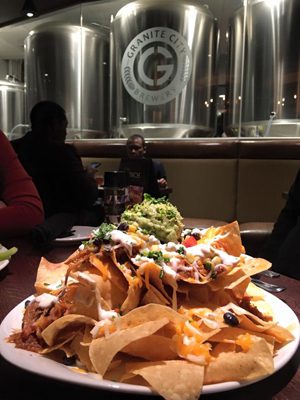 The same things that built Detroit – a willingness to break a sweat on hard work and the establishment of an industry within its supporting community – are what bind the city to a company like Granite City Food & Brewery.
So it makes sense that the St. Cloud, Minn., company would want to build one of its locations within the Motor City. Granite City opened its third Michigan location Feb. 10 inside the GMRENCEN, bringing its total to 35 restaurants across 14 states.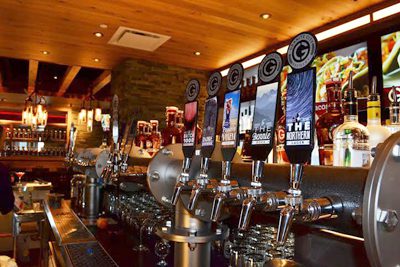 Granite City likes to say it "built its foundation on granite production and thirsty miners." That is why this hometown brewery is known best for its signature beers, fresh recipes and warm atmosphere. Media saw the new location within the Renaissance Center and got to hear from the owners about what makes this restaurant a must-see within Detroit's hopping food scene.
"It's well-known that Detroit is seeing a resurgence," said Rob Doran, CEO of Granite City & Brewery. "As we continue to grow our business in Michigan, we're excited to be part of the growing Detroit food and beverage community, and couldn't imagine a better location to call home than the iconic GMRENCEN."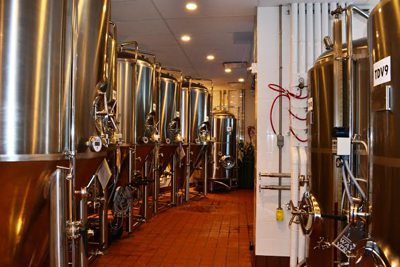 Granite City entered the Michigan market in 2012 with a location in Troy. It then set up shop in Northville with an eye on getting a hold of a spot in Detroit. The RenCen location is in the northwest corner of the Detroit skyscraper. It also is Granite City's largest location, reaching across 16,000 square feet of prime Detroit real estate, including a Jefferson facing entrance.
"Detroit is a unique and vibrant community, and we're excited to be part of the city's resurgence," Doran added. "Before opening we wanted to fully understand the needs of our patrons, so we held focus groups to shed light on what the local customer values most."
The new restaurant will offer menu items and capabilities exclusive to the Detroit location, including a selection of lunch combos and happy hour specials; order ahead and pay-at-the-table capabilities; and even a meals to-go option for taking dinner home.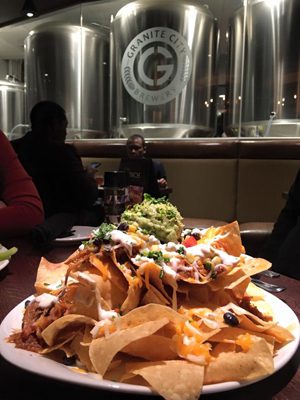 "Focus groups revealed that a lot of people want to eat out for lunch, but feel there isn't enough time in the day to get away for a sit down meal," Doran said. "Our order ahead and pay-at-the-table options make it easier for office workers to keep their lunch hour to a minimum."
In addition to great services and meal options, the new location has an attractive design. The modern space, which includes a comfortable dining room; three-sided modern, full-service bar; three private dining areas with a separate bar; an open kitchen with a central wood-fried pizza oven; and an on-site brewery, creates an inviting ambiance with its warm wood and granite accents and is built to accommodate larger parties, seating more than 450 patrons and an additional 175 people on an outdoor patio.
"The local business community is going to find Granite City a viable option for business meetings, lunches, dinners and more," said Bruce Paine, general manager of Granite City Detroit. "The space is designed to allow for private and discrete conversations and provide options for large parties. Plus, our central bar has USB and electrical outlets for tech savvy guests in need of a charge."