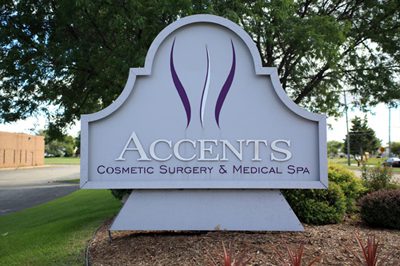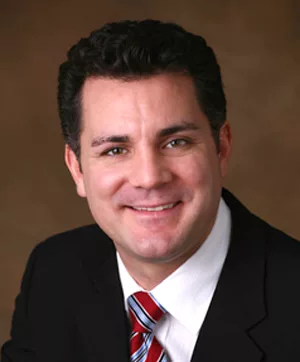 John M. Trupiano is like most doctors – he works diligently for his patients, stays on top of new trends and continues his education whenever possible.
But the newest addition to Accents Cosmetic Surgery and Medical Spa in Sterling Heights also has a green thumb of sorts. No, he's not a gardener. He's an avid barbecue and grilling fan, and his favorite spot outside of the office is in the Great Outdoors using his new Big Green Egg, a ceramic charcoal barbecue cooker.
"I've been experimenting with the Big Green Egg for the past few summers. It's been a lot of fun," said Trupiano, who is a board certified plastic and reconstructive surgeon in his working hours. "We did an entire turkey in ours for Thanksgiving. It turned out pretty great."
In addition to his love of biking, kayaking, Detroit Tigers and jazz clubs like Cliff Bell's in Detroit, Trupiano is getting used to his new job at Accents Cosmetic Surgery and Medical Spa. Trupiano practices a full scope of plastic and cosmetic surgery, with an emphasis on aesthetic surgery, in Michigan since 2005.
In all seriousness, Trupiano is a well-decorated private practice surgeon who has extensive expertise in body and facial enhancing procedures as well as reconstructive surgery for burn victims and corrective breast surgery for mastectomy patients.
"Dr. Trupiano is an excellent addition to our staff," said Mark Berkowitz, M.D., Chief Oculofacial Cosmetic and Reconstructive Surgeon at Accents.  "We are expanding our professional staff with meticulous surgeons like Dr. Trupiano to provide patients with the absolute highest quality of surgical care for procedures like breast augmentation, tummy tucks, and facial reconstruction, as well as for non-surgical procedures that help people look and feel their very best."
Trupiano obtained his Bachelor of Science Degree from Wayne State University and his Doctor of Medicine degree from Wayne State University School of Medicine.  He completed his residency in general surgery at Akron General Medical Center, and his hand and microsurgery fellowship at Wake Forest University School of Medicine, before completing his plastic surgery residency at Wayne State University-Detroit Medical Center in 2005.
The addition of Dr. Trupiano will provide patients greater access to the growing number of specialized cosmetic services available at Accents Cosmetic Surgery and Medical Spa.
Dr. Berkowitz, one of only 18 Michigan surgeons specialized in oculofacial cosmetic and reconstructive surgery, has been expanding Accents professional services to include eight body and 13 facial surgical options, 18 facial, nine body, and 11 wrinkle treatment non-invasive and minimally invasive procedures and 11 surgical and non-surgical solutions tailored just for men.