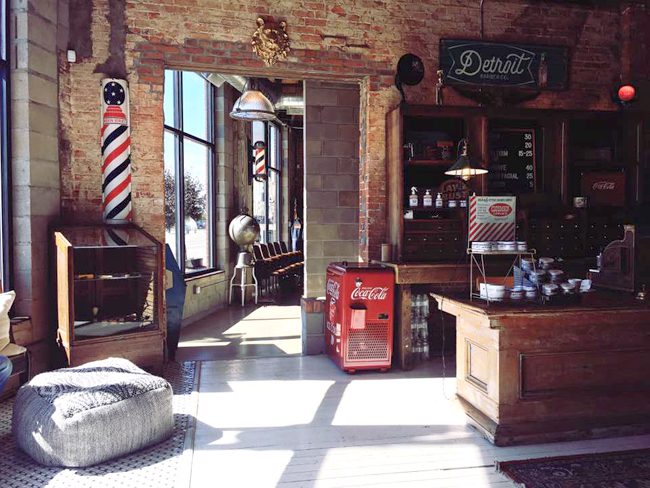 Jami Buchanan, and her husband Chad, might never have opened their award-winning barber shops, Detroit Barbers Barber Shop + Brand, if it hadn't been for her mother, Loretta "Chickie" Przekop.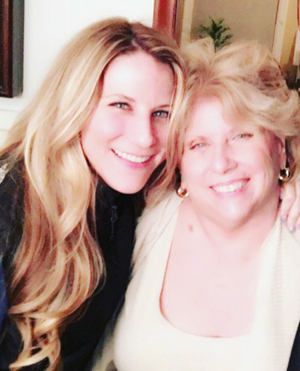 Loretta has worked in and owned hair salons for her entire professional career – and she had a hunch the couple would be able to create something really different in Metro Detroit. And, like most mothers, she was right.
A family business in every sense of the word, Chad and Jami Buchanan run their Detroit Barbers Barber Shop + Brand smoothly buy treating both staff and clientele like family.
"I had always felt Chad wanted to do this," she said. "And Jami grew up in hair salons. I just felt it was a good fit for them. They work well together."
A good fit
That personalized barber experience is what attracted the Buchanans to the idea of opening Detroit Barbers Barber Shop + Brand initially. In their travels, the Royal Oak couple visited San Francisco regularly. They noted the long lines that stretched outside of Chad's favorite barber shops on the West Coast.
In April 2016, the Buchanans took the chance and opened their original, Ferndale location at 23236 Woodward Ave. Due to demand, the business expanded to feature a second level three months later. Przekop was there from the start to help the Buchanans set up the stations, create a template for successfully running the business – and she still commiserates with her daughter about the day-to-day challenges of the industry.
"Jami is even more successful than I am," said Przekop. She has always been very disciplined."
'Enjoy the journey'
By 2017, the Buchanans opened a second barber shop location at 2000 Michigan Avenue in Detroit's Corktown neighborhood. With a focus on high-quality cuts, hot shaves, classic barbering techniques and superior customer service, Detroit Barbers continues to grow, currently employing more than 20 people – and adding a coffee shop, Lucky Detroit to its Corktown location.
Jami said through it all her mother is always there to provide the necessary positive reinforcement: "She keeps me on track. She reminds me to keep things in a positive light. It's motivating. She is one of the hardest working ladies I have ever known."
Przekop said: "Whatever your passion is, be strong and true. Never give up. And remember to enjoy your journey."