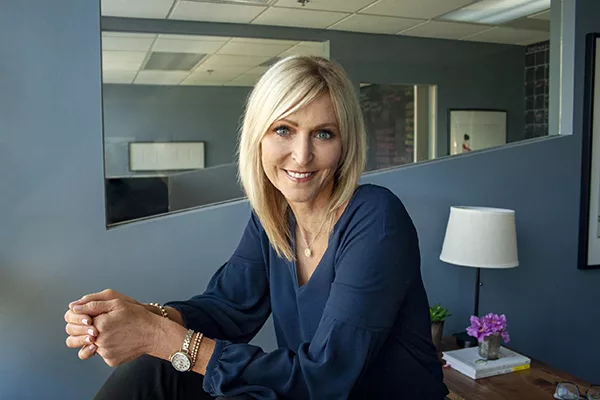 There's a major disruption taking place in the Michigan labor market.
More than 3,000 Michigan workers were laid off in the first six months of 2023, which is more than 2022 and 2021 combined. And these numbers were reported before Ford laid off 1,000 salaried workers in September. Not included in these sobering statistics were buyout offers to thousands of employees at GM, Stellantis, U of M Flint, and most recently, Rocket Mortgage.
As someone who has spent decades working with, coaching, and observing the inner workings of the executive boardroom for Fortune 100 companies, I've seen first-hand how traumatic job losses can be, whether due to a layoff a buyout. And unfortunately, based on recent conversations I've had with executives across several industries, the consensus is that more disruption is in store for the Michigan labor market.
In a recent radio interview, I was asked, "What advice do you have for Michigan employees fearful the next job cut will be theirs?" My response, "Don't be scared; be prepared."
While there's little any individual can do to control the job market, there are things every professional can do to disruption-ready their careers.
1. Refine your "brand." Examine which skills, strengths, and attributes best describe the value you bring based on your talent, technical skills, education, and experience. Give special consideration to skills in high demand in your industry and today's economy. Look for opportunities to showcase and communicate your brand regularly, whether you're out of work, holding steady where you are, or on the hunt for a better job.
2. Scrutinize your online presence. When communicating about your career, your LinkedIn profile is of prime importance. Leverage your profile page and the format's other features to highlight your accomplishments and show interest in future-facing aspects of your industry. Next, examine your other social media accounts (which are easily searchable by hiring managers and everyone else) to ensure they don't undermine but instead reinforce the brand elements you're trying to convey.

3. Update and align traditional marketing assets. Take a concentrated look at your resume, work samples, and (if you're in a creative field) your website, ensuring these critical assets are up to date. Be sure they have a modern feel and emphasize your personal brand to show the value you've brought in the past and–more importantly–the value you can bring in the future.
4. Deploy your network. When it comes to hiring, references often carry more weight than a resume, pitch letter, or even experience. Whether you're thinking about a job change or your company has made that decision for you, make a list of the people you know who have influence in your sphere. Take steps now to ensure that, if needed, these critical contacts can and will vouch for your value and attributes.
5. Be your own best advertising. If you're currently employed, look for visible ways to bring value, especially those that showcase your relevance in a changing economy. Be ready to sum up your "brand" with one or two sentences that separate you from others in your industry who may be vying for the same opportunities.
We offer a free Disruption Readiness Plan at www.bluestoneexec.com and invite you to use this tool as a significant first step in ensuring you're ready for whatever the job market brings your way.

Christina McKenna is the founder and president of Bluestone Executive Communications in Birmingham, Mich.