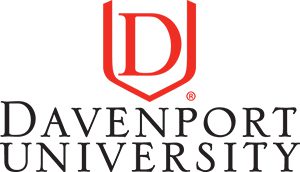 GRAND RAPIDS, Mich. – Davenport University announced today it has rescheduled the 23rd Annual Excellence in Business Gala, its annual event to benefit student scholarships to Thursday, May 26, 2022.
The gala will feature an exclusive conversation between Davenport's President, Dr. Richard J. Pappas and George W. Bush, the 43rd President of the United States. Guests will have an opportunity to hear about President Bush's time in the White House, the challenges facing our nation in the 21st century, as well as his current work at the George W. Bush Presidential Center.
"I'm looking forward to learning more about his story – and providing our guests with a unique perspective of one of our nation's leaders," Pappas said.
During the event, Davenport will also recognize a top business leader from the West Michigan community.
"Davenport is recognizing J.C. Huizenga, the chairman of Huizenga Group, with the Peter C. Cook Excellence in Business Award for his incredible leadership and contributions to our economy and community," Pappas said. "Through his work with the Huizenga Group, National Heritage Academies, and various boards, J.C. is a valued member of our community and we are proud to recognize his achievements."
The Excellence in Business Gala is the university's largest annual fundraising event to support student scholarships. Seating and sponsorship opportunities are available.
To learn more about the event, visit davenport.edu/eib.