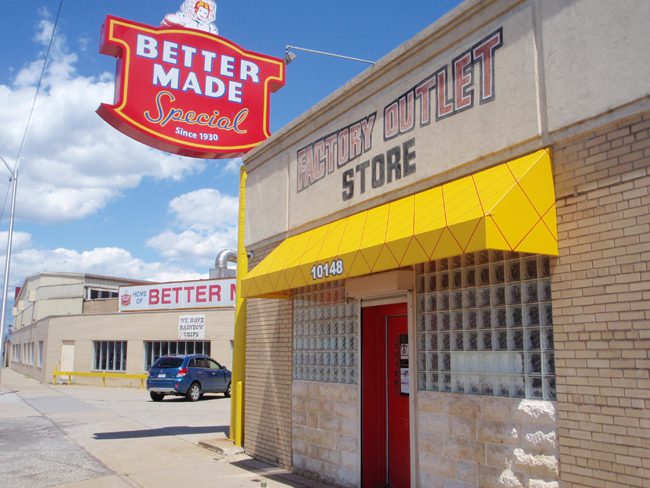 Two Better Made Snack Food products were recently named tops in the country by www.thekitchn.com, a web-based daily food magazine. Better Made's Original chips won Best Classic Potato Chip and Krinkle Cut took top honors for best Wavy Potato Chip.
In all, the editors tried over 40 brands of chips from all over the country.
"This is a great honor, considering the competition we were up against," says David Jones, President of Better Made Snack Foods. "We strive to make the best products possible and are always adding new, tasty flavors to our line up. We have people from all around the United States that grew up on Better Made or who have tried them and now buy them on-line. We're very pleased with winning two categories."
Founded in 1930 in Detroit as Cross and Peters, and now in its 90th year, Better Made continues to develop and provide a wide variety of award-winning snack foods, including assorted regular and flavored potato chips and potato sticks, gourmet popcorn, pretzels, tortilla chips, pork rinds, and more. The family owned company uses locally grown potatoes and trans fat-free cottonseed oil.
For more information, please visit www.bettermade.com.