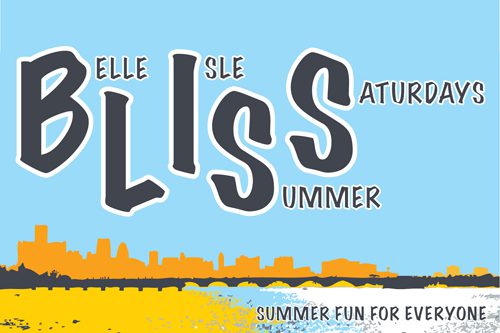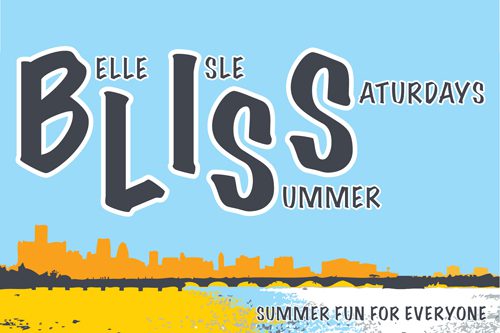 Every organization has to stand for something. It should be a balance of serious stuff (like serving the customer) and other stuff (like having work-life balance). We all work hard, create great environments and when the day is done it's time for fun. And, dear friends, beer is fun.
That's why we want to alert you to this weekend's event that mixes beer and a good cause. It is the kind of thing that you could do with co-workers or family. It gets you out of the house and outside on a great day. It's also in a place that is beautiful — a grand piece of nature called Belle Isle in Detroit.
Held in conjunction with BLISS, the Belle Isle Conservancy Emerging Patrons Council is offering the Belle Isle Beer Garden, a fundraiser Saturday, Sept. 20, for the purchase and installation of new bike racks on Belle Isle.
The "Bike Rack Fund" is an effort to get more people to play on the Island, said Patrons Council member Erin Rose, who runs the website "Positive Detroit" and volunteers on many other things such as Hatch Detroit.
"Detroit has gained a huge biking following lately, and that has made it more of a 'bike city' than ever before," Rose said. "Belle Isle is one of the city's most important assets, and we want to encourage people to experience the island in all of its beauty on two wheels."
Background: The Emerging Patrons Council is an auxiliary group within the Belle Isle Conservancy that works to engage young professionals in the Conservancy's mission to protect, preserve, restore and enhance Belle Isle as a public park for the enjoyment of all, now and forever. Through the use of social media, organized events, recreation and community engagement, the Council provides exposure to things happening on the island, and it serves as an outlet to engage young professionals in the process of restoring it.
BLISS is the acronym for Belle Isle Summer Saturdays. The Belle Isle Conservancy, in partnership with the Michigan Department of Natural Resources (DNR), is offering BLISS for the second year. The program was launched last summer and offered visitors yoga classes, tours of the island, kayak and bike rentals, concessions from food trucks and more. All programming was undertaken in partnership with Detroit area non-profits, small businesses, corporations, community groups and individuals.
So here are the basics of what you need to know. The event starts at noon and finishes up around 6 p.m. Atwater Brewery will be serving up a selection of their best brews for $5. There will also be food and non-alcoholic beverages available for purchase from Stockyard, Motor City Popcorn and other delicious local vendors.
Admission to the Beer Garden is $10 in advance and $15 at the door. (Did we mention this is a fundraiser for new bike racks?) It all takes place at the White House, the oldest building on the island, built in 1863.