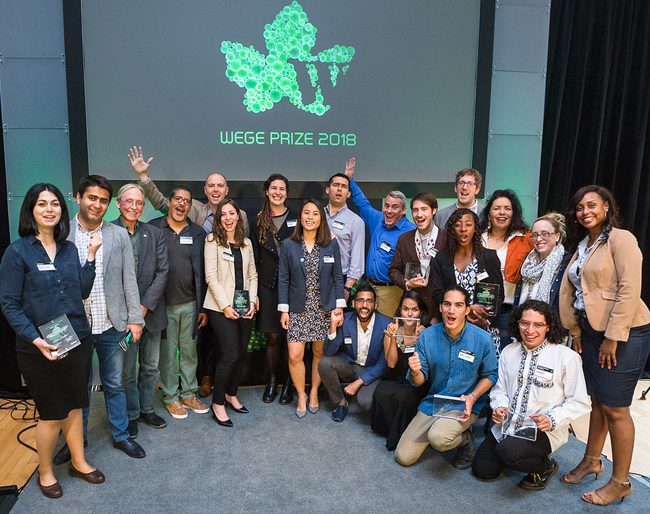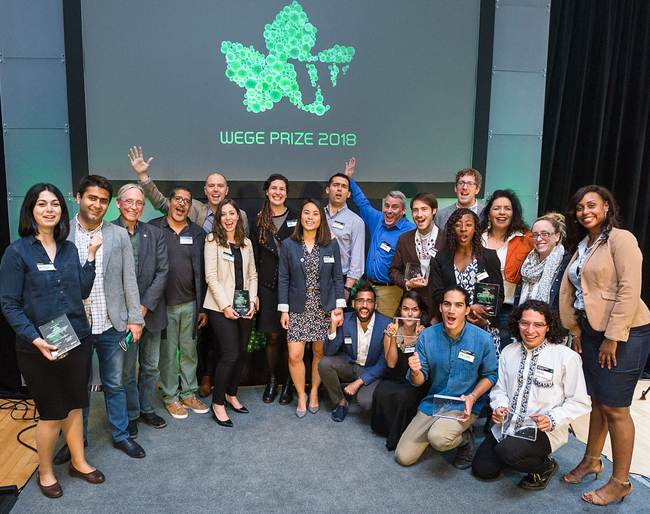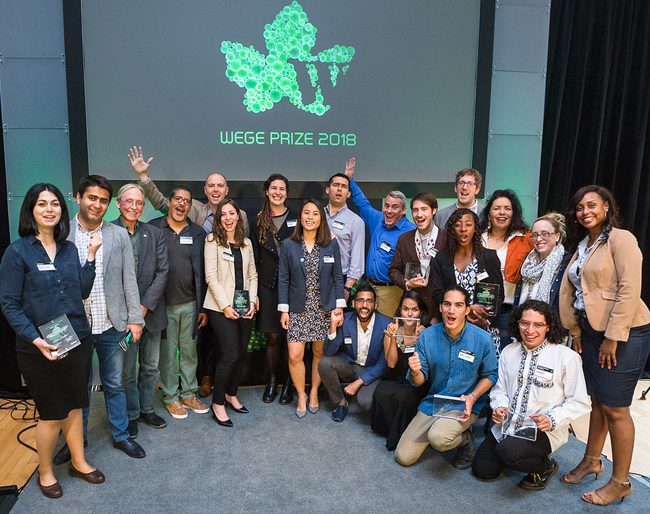 A competition that will see some nine teams formed with international membership as part of their core is underway with organizing, hoping the innovations that result will result in a sustainable future. Students are competing for $30,000 in total cash prizes available through the Wege Prize, named for Peter Martin Wege, a founder of Steelcase, and provided through the Wege Foundation, based in Grand Rapids.
Teams that have been selected for the prize, which is being run through the Kendall College of Art and Design, an affiliate school of Ferris State University, have members representing 14 countries, 21 academic institutions and 40 academic disciplines. Gayle DeBruyn, an associate professor and sustainability officer at KCAD, said the annual competition is intended to ignite game-changing solutions for the future. As part of Kendall College's collaborative design program, organizers seek to look at how the process of design influences transformative change within the structure of society.
"This is part of a systems approach," said DeBruyn, who points to the composition of the teams selected to compete as a critical part of how the Wege Prize competition is structured. "We require students to find and build teams that cross disciplines and cultural boundaries," she said. "It's not just a bunch of industrial designers that are being sought.
They have to find a way to build a team that represents business, science, philosophy, whatever diversity is necessary to create a grand solution to a problem." Also integral to the Wege Prize approach is the building of incremental project reviews into the competition.
Education and design thinking
"We focus on education and the design thinking process," added DeBruyn. "That requires feedback loops, with judges being able to help the students be successful in how their projects are framing up." Total funding for the Wege Prize, which is now in its sixth year (the second in a four-year cycle), is $440,000.
"These projects will have a sound business model attached to them," said DeBruyn. "Students really have to build out a business model and prove that they have a viable solution, whether it's for a profit or nonprofit application." Finalists for this year's competition will be announced on April 1, 2019, with those teams selected then set to travel to Grand Rapids to present and defend their solutions on May 31, 2019.
Global teams
The teams selected for this year's competition include: Aqua Munda—a team from the U.S. which is working on ways to eliminate contamination of potable water sources. Bemgam—a team with students from China, Iran, Iraq, Malaysia and Pakistan, which is working on the development of a circular energy distribution system that can intelligently balance demand and supply. Considered Furniture—a team with students from Canada and the U.S. that is working on addressing waste in the furniture industry by exploring the reuse potential of furniture that has reached the end of its life cycle. Natural Dream—a team with students from China working on the development of a framework for assessing the effectiveness of China's 2008 "Circular Economy Promotion Law," especially as it relates to scalability in urban areas.
NKUNIM—a team with students from Ghana working on the persistent problem of plastic waste, one of Ghana's largest waste streams, by exploring the potential for upcycling/reuse.
Norena Group—a team with students from Gabon, Ivory Coast, and Togo is addressing the problem of food waste by upcycling food waste into other useful products/commodities. NTU—a team with students from Taiwan is exploring opportunities for disassembly/materials recovery within existing second-hand retail markets.
Redent—a team with students from Nigeria is exploring the reuse/upcycling potential of the organic waste generated in cocoa production to create bio-soap, animal fed, and other useful products. Wet Technik—a team from Uganda which is exploring the potential of greywater reuse and plastic waste reuse in the country. Past Wege Prize winners have developed a sustainable, circular online tourism platform for indigenous communities in Mexico, converted organic waste from food/beverage processing plants into insect protein-based animal feed and agricultural fertilizer, and created an onsite waste treatment system for hospitals that minimizes environmental impact while maximizing the potential for resource recovery.