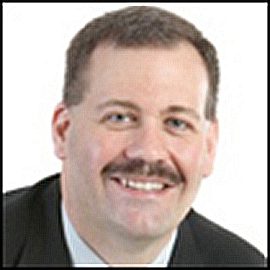 By Nate Gillette, AIA, LEED-AP, CEM
May 2, 2013
As operational costs, continue to rise many companies have become acutely aware of energy use in their facilities. By now, many companies have evaluated, and in many cases implemented, the so-called "low hanging fruit" of energy conservation measures. As easier projects are implemented, building owners are often left wondering, what's next?
So where are the hidden opportunities for energy efficiency in a building? Some opportunities may surprise you, and some may be more cost-effective than you think.
Reducing air infiltration has long been a little-understood factor when it comes to energy efficiency in commercial buildings. How tight or leaky a building is has been an overlooked issue. Most designers understand infiltration exists, but only account for it by overdesign of the heating and cooling system. Fixing a leaky building is tricky and can go beyond one trade's scope of work. Some studies indicate that as much as 30 percent of a building's heating and cooling energy comes from combating air infiltration.
The easiest way to measure infiltration for any building is with a blower-door pressurization and depressurization test. Many people are familiar with the concept of the blower-door test from residential applications, and the same concept can be applied to commercial buildings, usually with more fan power. This testing method uses a series of fans that pressurize and depressurize a building to a prescribed level, usually following the ASTM E779 Standard Test Method for Determining Air Leakage Rate by Fan Pressurization. Coordinating work that will seal up the building in conjunction with the testing can give real-time results on performance gains. Cost will vary by project. Testing a smaller office building that is 3,000 to 5,000 square feet might cost $2,000 to $3,000. A high-rise office building would cost tens of thousands of dollars to test.
Thermal imaging can be another invaluable tool used to diagnose building energy issues particularly when used in conjunction with the air-infiltration testing described above. Thermal imaging involves analyzing the building with an infra-red camera that is able to see many things that the human eye cannot. Thermal imaging is not only used to see where heat is escaping a building, but also to detect water infiltration and possible mold growth spots, malfunctioning electrical equipment, roof leaks, plumbing leaks, and many other building ailments. Combining thermal imaging with air infiltration testing creates a powerful tool. When thermal scanning a building during the air infiltration testing, air leakage becomes readily apparent. Typically the cost of thermal imaging is included with air infiltration testing work, but if done separately would range from $1,000-$2,000 depending on the scope of work and building size.
Retro-commissioning is a third hidden opportunity to unlock energy efficiency in a building. Buildings are very complex objects with intricate systems that must work exactly in harmony together to provide energy efficient, safe, and comfortable places for the building occupants. Building managers must pay close attention to all areas of facility management to avoid costly mistakes. For instance, motors can be wired to run backwards, heating and cooling systems can have control conflicts that allow the heating and cooling to be on simultaneously, and dampers can become stuck open or closed. The list goes on and on.
For those who don't understand the commissioning process, think of it as a technical double check of a building's mechanical systems that everything is operating to its highest ability. After years of use, building systems can be modified or lose manufactured specifications for calibration causing inefficient operation. A Building Commissioning agent can often identify these issues and help return the building to peak operation. The costs to perform retro-commissioning vary widely on the scale and depends upon the complexity of the project. Large buildings may run in the 20-30 cent per-square-foot range, while smaller or more complex buildings may run in the 60-75 cent range. The higher cost for a smaller building is due to the economy of scale in larger buildings. In many instances, the cost of the commissioning process is recouped after it reveals issues that are rectified.
Going beyond the basics and analyzing a building in further detail doesn't need to break the bank. Cost-effective solutions for higher levels of energy analysis are readily available and a return on investment can be realized.
As vice president and director of Energy Finance Analytics LLC in Grand Rapids, Mich., Nathan Gillette's primary responsibilities include the day-to-day operations of the company and business development. Nathan is the senior reviewer for all energy audits, LEED submittals, property condition assessments and construction loan monitoring projects. He can be reached at www.efanow.com or [email protected].