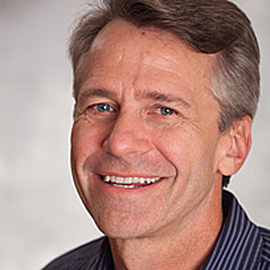 By Ron Loch
May 2, 2013
As companies strive to unlock the mysteries of the "consumer" -" whose every buying habit reverberates through the economy and supply chains -" they forget an important fact. There are consumers all around them. Their employees, whether they have 10 or 10,000, go home at the end of the day and make the same choices as other consumers around the world. And, it turns out that what happens in the workplace doesn't stay in the workplace, at least when sustainable behaviors are involved.
According the 2013 G&S Sense & Sustainability Study conducted by Harris Interactive on behalf of Gibbs & Soell, a global business communications agency, when employees engage in sustainability activities at work, 73 percent are more likely to become sustainable consumers at home. Even more significantly they pay it forward -" 80 percent say they are more likely to encourage others to behave more sustainability.
It's been well documented that engaging employees in sustainability activities at work helps improve employee engagement and talent retention. Take for example, Bank of America's "My Environment" employee initiative. It's reported to have grown to 12,000 active employee-participants in 26 countries in just two years and is helping the bank meet its operational goals of reducing global GHG emissions and diverting global wastes from landfills.
We also know that workers who engage in sustainable activities at work tend to be happier and more productive. In fact, according to Net Impact's What Workers Want in 2012 talent report, employees who say they can make an impact while on the job report higher levels of job satisfaction than those who can't by a 2-1 ratio. Thirty-five percent of graduating college students even said they would be willing to take a 15 percent pay cut to work for a company committed to corporate social responsibility (CSR) and 65 percent expect to make a positive social or environmental difference in the world at some point through their work
Unfortunately, given all these internal and external benefits, too many employees feel insufficiently engaged. Of the more than 1,000 employed adults surveyed in the G&S study, 63 percent said that no one at their company is responsible for corporate sustainability, or they are not sure who is. Nearly 70 percent also said they wished their employer engaged in more sustainable business practices and less than half felt their company does a good job of communicating about sustainability to their employees (49 percent) or other stakeholders (46 percent).
Interestingly, even among those employees who are engaged in sustainable activities at work, there remains a strong desire for more. Of those engaged employees, 73 percent wished their employers engaged in more sustainable practices. However, nearly 70 percent said their employers did a good job of communicating to their employees about their green efforts, suggesting communications is the critical factor in driving engagement.
It is easy to get caught up in the myriad data looking at consumer attitudes about green products and purchase habits and to question the value of pursuing and promoting sustainability. Yet, if company leaders take the time to look inward at the "consumers in employee clothing" around them, they may just discover there is a demand for sustainable products and practices, and making sustainability relevant, practical, and actionable is the key to having a positive impact.
Ron Loch is principal and managing director of the Sustainability Consulting Practice of Gibbs & Soell, a business communications firm. He is a co-author of the annual G&S Sense & Sustainability Study, which gauges the perceptions of more than 2,500 consumers on business efforts to develop sustainable products, services and practices. He can be reached at [email protected].