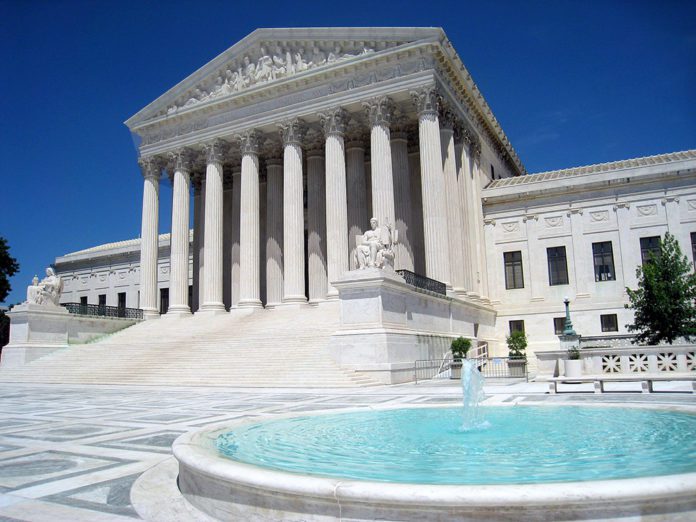 Critics of President Joe Biden's COVID-19 vaccine mandates for large businesses have been saying for months that it was an overreach.
On Thursday, the United States Supreme Court agreed with them.
In a decision reached Thursday afternoon, SCOTUS stopped the Biden administration from imposing the mandate, which called for businesses with 100 or more employees to require workers be vaccinated against COVID-19 or provide a weekly negative test.
It wasn't a complete loss. According to the Associated Press, the court's ruling leaves in place Biden's ability to require vaccines for most health care workers.
The vote in the employer mandate case was 6-3, with liberal justices in dissent, according to the New York Times. Chief Justice John Roberts and Justice Brett Kavanaugh joined the liberal justices to form the 5-4 majority in the health care case.
Parts of the mandate had been scheduled to take effect on Monday, though the administration had previously said the Occupational Safety and Health Administration wouldn't begin enforcing it until Feb. 9.
According to the AP, the court's conservative majority ruled Biden overstepped the administration's authority by seeking to impose the vaccine-or-test rule. More than 80 million people would have been affected.
The case has a "huge impact" on the future of American workplaces, Robin Samuel, an attorney with Baker McKenzie in Los Angeles, told the Society for Human Resource Management.
"In the short term, the case will determine whether millions of additional American workers will get vaccinated in order to keep their jobs," Samuel told SHRM. "In the longer term, if the ETS is struck down, federal OSHA's authority to regulate workplaces on a national scale will be significantly undermined, leaving states to regulate workplace safety issues in more of a patchwork fashion."
Dozens of lawsuits were filed by states and businesses challenging Biden's constitutional authority to issue the sweeping mandates.
When the mandate was issued in November, it applied to more than 84 million workers. The administration estimated that it would cause 22 million people to get vaccinated and prevent 250,000 hospitalizations, The Times reported. The mandate for health-care workers applies to workers at hospitals and other health care facilities that participate in the Medicare and Medicaid programs. According to the administration, it affects more than 17 million workers and would "save hundreds or even thousands of lives each month."