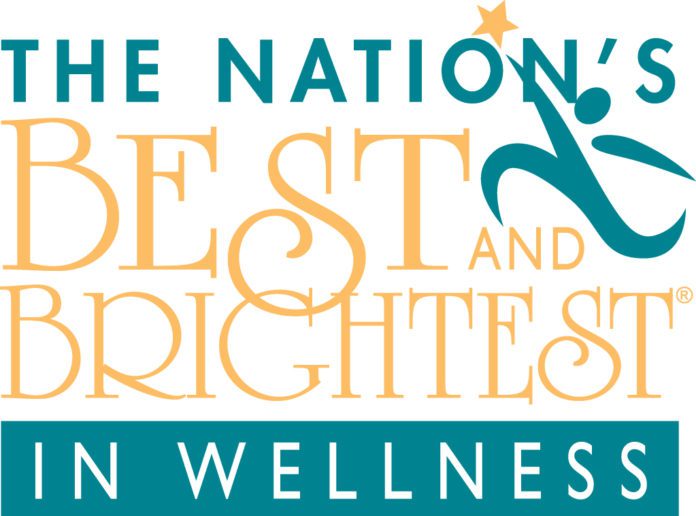 Companies around the country put a lot of effort into providing a healthy environment for their employees, and in the last year, there's been an especially big push to do just that.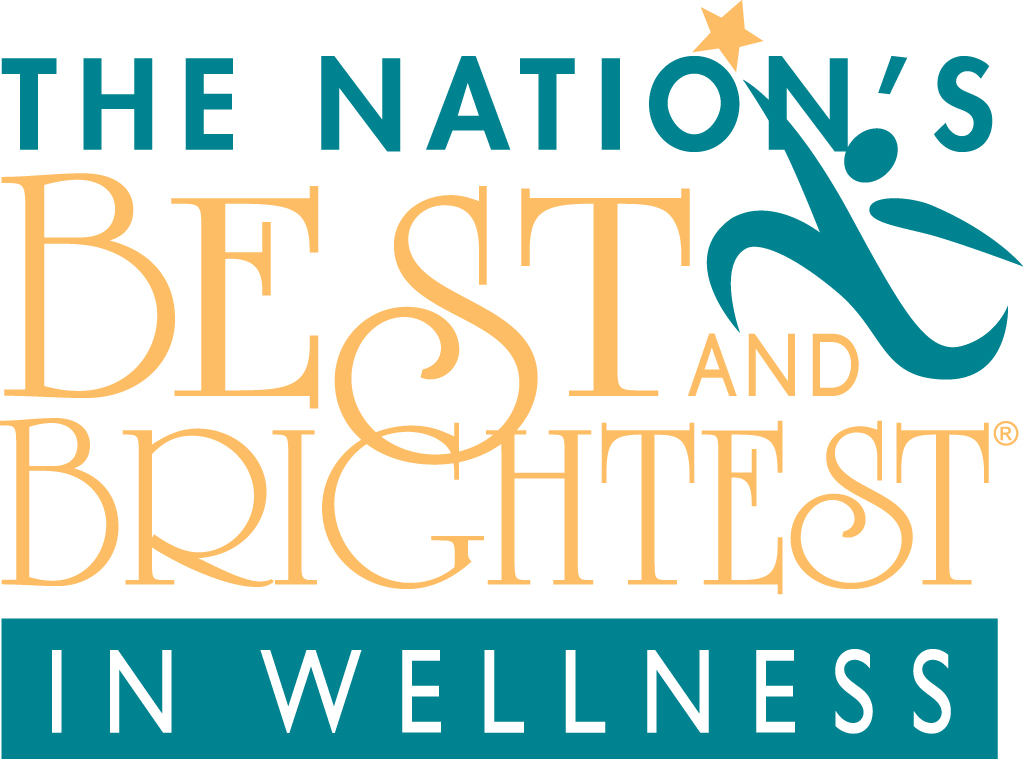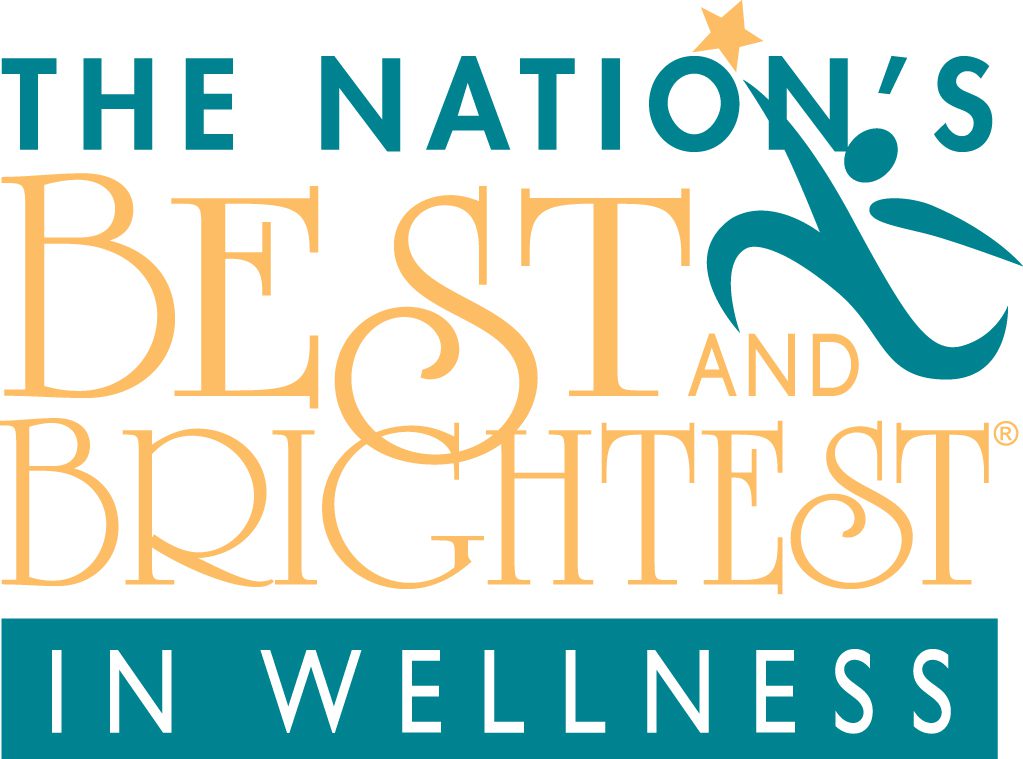 Some companies do it better than others, and the National Association for Business Resources each year honors those who do it best.
The NABR recently recognized its 2020 Nation's Best and Brightest in Wellness winners, rewarding companies that promote employee well-being, worksite health and wellness.
"Throughout the year of 2020, the Nation's Best and Brightest in Wellness winners have demonstrated leadership and forward thinking as they pivoted their business and workforce through Covid-19," said Jennifer Kluge, President and CEO, Best and Brightest Programs. "As the conversation and focus have shifted, our Best and Brightest winning companies have also been a voice for important actions regarding Well-being and Racial Justice. It is in these unique times that the Best and Brightest in Wellness winners excel and share their knowledge with others."
These national winning companies were evaluated by an assessment created and administered by SynBella, the nation's leading wellness systems firm. Company entries are examined statistically for quantitative and qualitative data.
Each survey was scored on a point system based upon criteria to benchmark and improve wellness program effectiveness. They include outcomes, analysis, tracking, participation & incentives, benefits and programs, leadership, employee input, culture and environment.
With more than 20 years of experience conducting the Best and Brightest competitions, the National Association for Business Resources (NABR) has identified numerous best practices and provided benchmarking for companies that continue to be leaders in employment standards.
This year, the Best and Brightest in Wellness released the results in December in which 109 winning organizations from across the country are being honored. The Best and Brightest in Wellness winners will be honored during dual virtual Illuminate Business Summit week-long celebrations, March 15 ─ 19, 2021. The Illuminate Business Summit virtual celebrations are filled with education, connection, engagement, and inspiration.
The Best and Brightest in Wellness celebrates those companies that are making their businesses flourish, the lives of their employees better and the community a healthier place to live. The Best and Brightest program provides year-long education, benchmarking, assessment tools and interaction amongst the best employers. Nominations are now being accepted for the 2021 programs. Visit www.thebestandbrightest.com for more information.
Here's a shout-out to all the winners:
410 Line Dancers
AB May
Access Development
Active Wellness
Adviser Investments
Ally
Alyfe Wellbeing Strategies
American Academy of Pediatrics
American Licorice Company
Amesite Inc.
Amtrust Financial
Ansay and Associates LLC
APCO Holdings, LLC
Assurance, a Marsh & McLennan Agency LLC company
Austin Benefits Group
Baudville Brands
BDO USA, LLP
Bell's Brewery
BizStream
BlackBerry Corporation
BNSF Railway
Burwood Group, Inc
Carhartt
CBIZ
CGI Technology & Solutions Inc.
Children's Mercy Kansas City
City Of Alexandria
City of Tallahassee
Complete Wellness Companies
Connectria
Connor & Gallagher OneSource
Consumers Credit Union
Credit Acceptance
Crowley Maritime Corporation
Daugherty Business Solutions
eMindful
Enthuse Marketing Group
Excela Health
Fifth Third Bank
Flexco
FONA International
Frank Recruitment Group
Garland ISD
Gilsbar, LLC
GMB Architecture + Engineering Company
Greenleaf Trust
Haldeman Homme, Inc. (H2I)
Health Designs
Higginbotham
Ignite marketing group inc
Inteva Products
IQ Solutions
It Starts With Me Health
Karyopharm Therapeutics
King Ranch, Inc.
Lacks Enterprises
Lake Michigan Credit Union
Lake Trust Credit Union
LifeStart Wellness Network
Marsh & McLennan Agency | Michigan
Mather
Midtown Athletic Clubs
MMI Engineered Solutions
Morrison Healthcare
MSU Federal Credit Union
Nabholz Construction
National Futures Association
New Resource Consulting
New York-Presbyterian Hospital
Next College Student Athlete
NOW Health Group, Inc.
NYCM Insurance
Oakland County
Ocean Spray
Onlife Health, Inc.
Orlans
OxBlue Corporation
Parasol Alliance
Parkview Health
PBD Worldwide
Positec Tool Corporation
Premise Health
Presence Marketing
Prime Therapeutics
Primex Family of Companies
Pulsepoint, Inc.
Quicken Loans
Reyes Beverage Group
Ripple Effect
Sachse Enterprise of Companies
Salem Media Group
Shop Smart LLC
Southwest Michigan First
SpartanNash
State Compensation Insurance Fund
Strive Consulting
Sun Coast Resources, Inc.
Tavistock
Telecom Brokerage, Inc. (TBI)
Terryberry
The Intersect Group
The Starr Group
The Wiser Financial Group
TREND MICRO INC
TRI-AD
Verve, a Credit Union
Walbridge
Wellable
Wittenstein