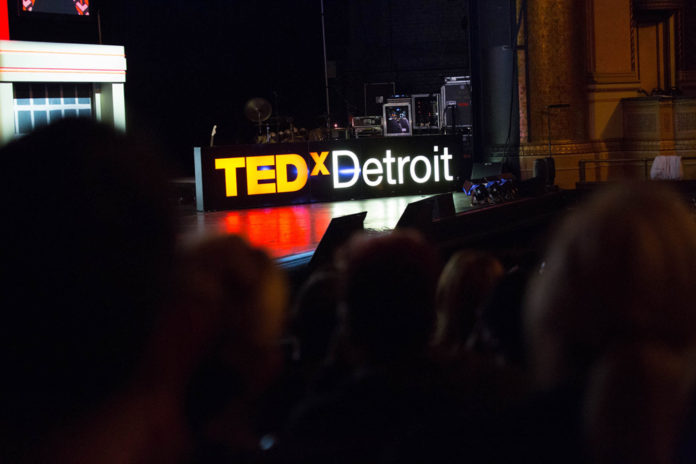 At first glance, TEDxDetroit may seem like it focuses on speakers and performers who specialize in the arts or sciences. But business is also a key component to the annual event, and this year's speakers represent industries from startups to banking to artificial intelligence and beyond.
Focused on the latest in the worlds of technology, entertainment and design – and sharing with strong ties to Detroit – a fresh batch of speakers and performers steal the show at this event every fall. In 2019 TEDxDetroit returns 8 a.m. to 6 p.m. on Wednesday, Nov. 6 to the Masonic Temple, 500 Temple in Detroit.
And there is so much more. TEDxDetroit features a wide array of talks and live performances – divided into three sessions throughout the day. In between sessions, attendees are encouraged to visit TEDxDetroit Labs – a business expo, art gallery, science fair, maker MarketPlace and more. TEDxDetroit Labs is the space to connect with speakers, performers and makers in real time.
TEDxDetroit is among the oldest and largest TEDx events worldwide. Started in 2009, the independently organized event has featured more than 250 doctors, filmmakers, educators, engineers, poets and other game changers hailing from Detroit and around The Great Lakes State.
TEDxDetroit organizers recently released the names of additional speakers for the upcoming event. They include:
• Portia Powell, vice president of municipal banking operations at Chemical Bank. She's dedicated to empowering the people of Metro Detroit and earned a 2019 40 Under 40 award from Crain's Detroit Business.
• Hajj Flemings, the CEO/Founder of Brand Camp University and a leading brand strategist; speaker and tech entrepreneur who travels nationally inspiring people and brands to build, launch and grow their ideas.
• Ian Rowan, an artificial intelligence expert and software engineer credited with inventing one of the world's smallest EEG systems capable of providing mobile app-based mental health metrics and AI-Power control of devices with a simple thought.
• Wes Berry, a bestselling author, speaker and entrepreneur, Berry has built million dollar businesses in the flower industry and in recent years retired to pursue other interests. He hosts his own podcast as well.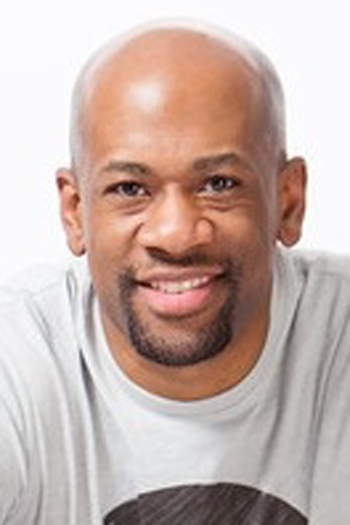 One speaker in particular stood out from this list: Jeff Ponders, an entrepreneur, two-time tech startup founder and marketing strategist who also travels the country as a professional saxophonist.
Ponders built a career blending strategy, innovation, creativity and his big energy across industries. Over the past 15 years, he has led marketing and innovation strategy for notable brands such as Walmart, Colgate and General Motors.
As a keynote speaker, Ponders brings his experiences as a marketing executive, entrepreneur and professional jazz musician to help organizations and individuals unlock performance. He admits he has even brought a full band to talk to companies, letting music and the lessons of jazz improvisation teach business people how to think in new and exciting ways.
In addition to his work with brands and startups, Ponders performs across the U.S. as a professional saxophonist. His resume includes performances and recordings with Robert Glasper, Keyshia Cole, Bebe Winans, Eric Roberson, and John Legend. His debut album "Spark," is now available.
A graduate of the Wharton School at the University of Pennsylvania, Ponders says business is a huge part of his life – but so is music.
"Boring is not part of my brand at all," Ponders said, laughing.
What he hopes to share at TEDxDetroit is a message of how any person can find and use their superpowers – those things that make you the best you can be.
"There's no perfect answer for anything; it's figuring out what's best for you," Ponders said. "Purpose + passion brought together = your superpower."
Ponders said he looks at people like Oprah Winfrey and Will Smith as his celebrity mentors. They're the kind of people who are "encouraging and challenging people to live their best lives," something Ponders also hopes to explore in his November talk.
He describes his approach to being your best as something like creating gumbo, that spicy dish made up of a lot of unique ingredients. In fact, he compares TEDxDetroit to a gumbo as well. You take all these separate items and create something tasty and interesting.
His gumbo concept is also about borrowing the best of other people, learning from one another and using that new stuff to be the best and offer the best to the rest of the world. Big stuff, Ponders admits. But that's what fires him up to share his story and his messages.
Gumbo concept: personally, excites him about TEDx – thousands of creators, doers, all this disparate thinking together. That's what we're talking about: Making gumbo. Let's borrow from each other, when we leave how can we improve the spaces we're in on a daily basis.
"That's what I want to talk about in my TEDxDetroit talk: It's about being intentional about not only who I work with but where I worked. And it's about looking for fun intersections that engage all the different things that I love."