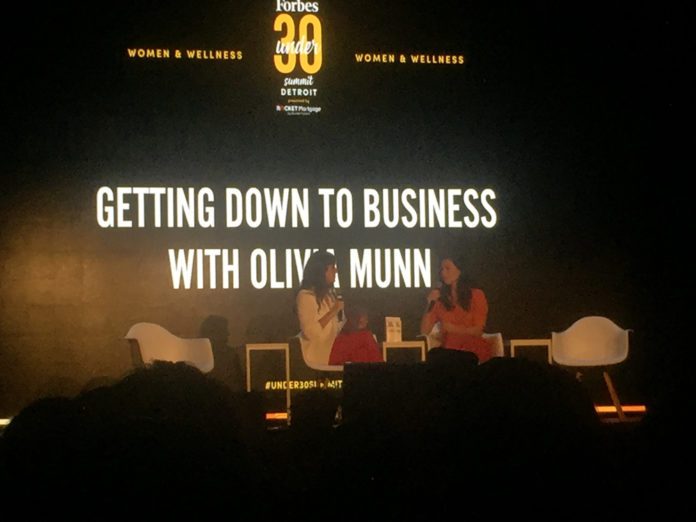 By some estimates, more than 8,000 people who consider themselves Millennials or Generation Z crowded into Detroit's Masonic Temple for a four-day festival of entrepreneurial talks, health and wellness chats and inspirational speeches for a special event known as Forbes Under 30 Summit.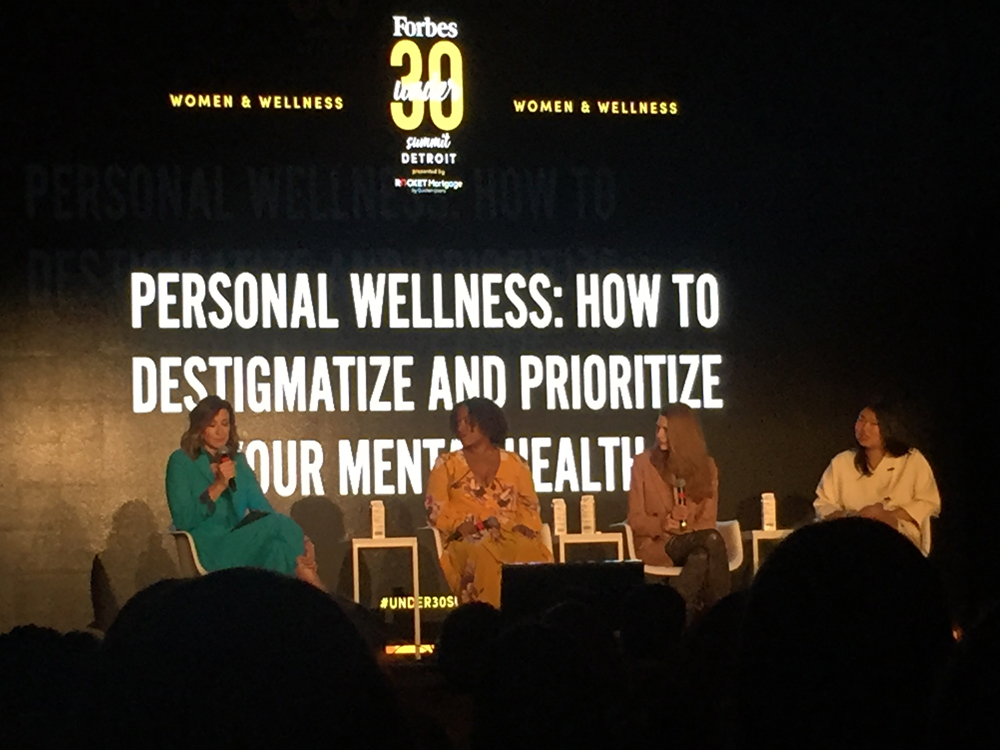 The event, which focuses on the issues facing young men and women after college and in the early years of their working lives, had a variety of celebrity keynote conversations, plenty of local founders telling their business stories as well as one-on-one networking opportunities for the people attending. Celebrity guests include tennis legend Serena Williams, Squarespace founder Anthony Casalena, actor and entrepreneur Sophia Bush, Quicken Loans CEO Jay Farner and many more.
The wide-ranging agenda included sessions on how to handle the stress of starting and running a business, the challenges of taking on big rivals within your industry, using technology to grow your company and learning how to handle your money on a personal and professional level. There also was information about the 2020 U.S. Presidential race, lots of informational sessions on companies such as General Motors and freebies from sponsors.
While security was tight, lines were long and the Masonic filled to the brim, the crowd was in high spirits and taking selfies as they made their way to the many informational sessions. It was definitely a place to see and be seen, especially for students who were sponsored to attend by the universities and businesses.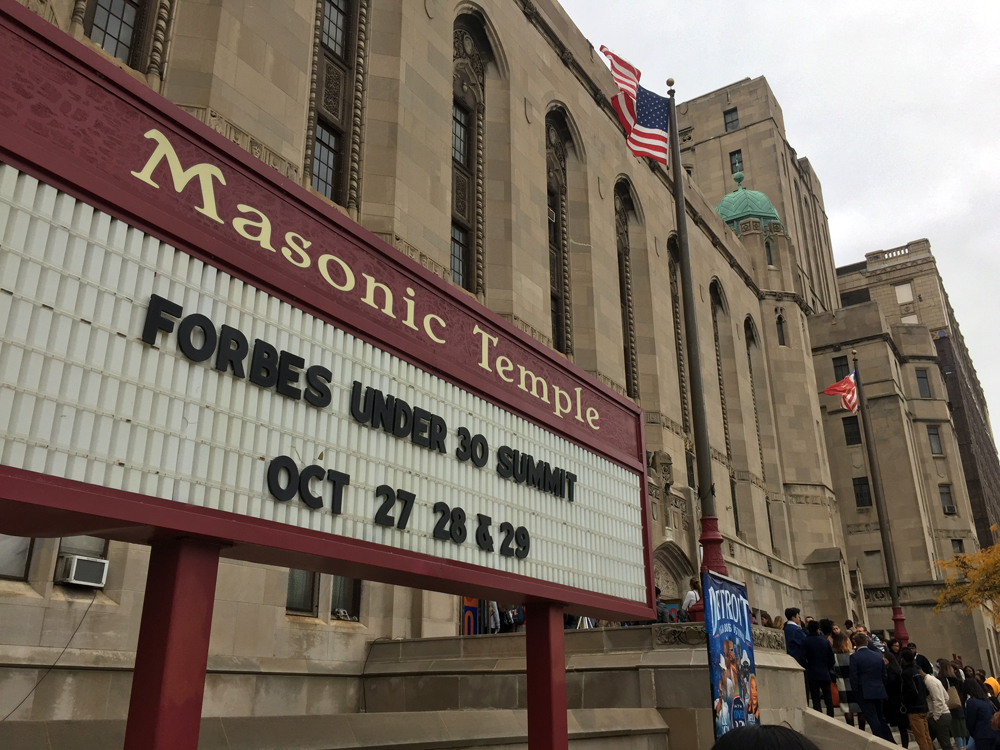 Here are some highlights of the sessions being held and some of the advice given to the participants in the summit:
• Sophia Bush, co-founder of Detroit's high-end salon Detroit Blows, said she is always learning more and attending educational sessions. That is where she met her business partner, former entertainment executive Nia Batts, who hailed from Detroit. Together, they built a new brand of blowout salons that are stocked with educated, empowered employees and non-toxic products. Women of all ages, backgrounds and ethnicities can come together under one brand and feel good about it as well, Bush noted.
• Author and NBC News booker Daniela Pierre Bravo and a panel of speakers on personal finance told audience members to save for an emergency, buy disability and life insurance as well as put aside hangups about their limited financial resources early in their careers as they are building their businesses.
• Nicole Lapin, personal-finance author of books such as "Becoming Super Woman" and a popular podcaster, also told audience members to remember that entrepreneurs need to "put their oxygen masks on first," meaning they should invest in things like long-term savings. "Personal finance is like a foreign language at first," Lapin said. "It's not easy. … The only difference between distress and misery is asking for help."
• Actress Olivia Munn, a former broadcast journalist, investor and activist, spoke on her personal journey to health and wellness. "We never ask men how they do it all. Because they don't. They don't do it all," Munn told the audience. "You have to make a conscious effort to take care of yourself. It's okay."
• Panel speakers including Talkspace's Roni Frank, Ann Yang, co-Founder of Misfit Foods, and Ashley Edwards, Founder and CEO of MindRight Health, questioned how to destigmatize and prioritize mental health among employees or entrepreneurs who are balancing a high-powered career with stress, anxiety or depression. "You can be vulnerable in a professional context. … You can be deeply emotional and professional at the same time," Yang said, adding that "leaders can be emotional and empathetic" as well and still be seen as in charge.